Summer is here so let the Rosé flow on National Wine and Cheese Day… Founded with the intention of balancing your active routine and a glass of wine with good company. This collection of exceptional tasting, low-calorie, low-sugar wines is compliments the work you've put in without the sacrifice.
Fresh Vine Wines offers a unique collection of bold, crisp, and flavorful wines. All under the leadership of renowned winemaker Jamey Whetstone and a family-owned and operated wine-making facility with a combined 50 years of experience.
The company produces and bottles in Napa, California. The Fresh Vine Wine collection features a California Cabernet Sauvignon, Pinot Noir, Chardonnay, Rosé Wine, Sauvignon Blanc, and a Limited Reserve Napa Cabernet. "I love a glass of very chilled ROSÉ after a hard day's work, and I tried 2 from the company."
ROSÉ: A delightful blend of Pinot Grigio and Pinot Noir. Rose exclusively grows, whole cluster presses, then ferments and ages in stainless steel. It has a lighter shade of watermelon in color. It boasts a bright, floral aroma of rose petal & paper whites, summer-ripe white peach & ruby red grapefruit. Fresh flavors of nectarine, stone fruit & melon framed wonderfully with a bit of mouth-watering acidity.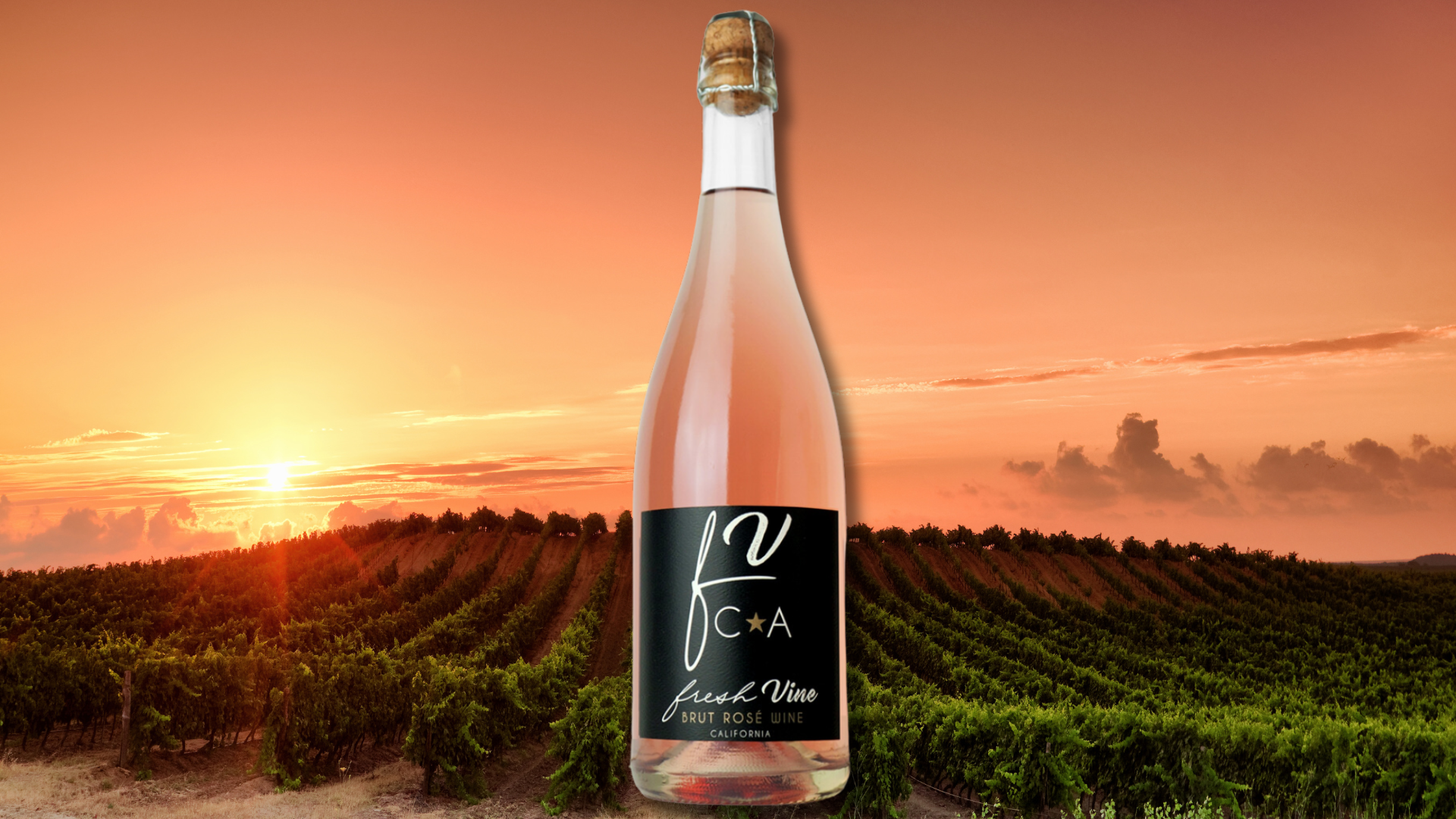 BRUT ROSÉ
92% Chardonnay | 8% Pinot Noir
Characterized by its gorgeous shade of pink and fruitful color. It has a fresh nose full of wild strawberries, green apples, and raspberries. Long-lasting bubbles sparkle on the tongue. Bright flavors of wild strawberry and peach linger across the palate.
A long, luscious finish with hints of red fruits. Very nice!
Celebrate on July 25th for National Wine and Cheese Day.