Orthotic insoles, which are referred to as corrective devices today, have evolved over thousands of years.
My first introduction to orthopedic insoles came when I was told by my mother that my little brother needed insoles to straighten his left foot, and to create a stronger arch or he would walk pigeon-toed for the rest of his life. I remember holding the stiff leather insoles and thinking how uncomfortable this must have been, especially for a little kid.
At the beginning, orthotics were used to treat bone, joint, and muscle impediments. The soles were created by artisans and blacksmiths; crafted out of leather, wood, and metal to increase mobility or correct malformed limbs and joints. They remained unchanged for quite some time until orthotics became the focus of rehabilitative medicine. Fortunately, it all changed when a French surgeon, Dr. Ambroise Paré developed new prosthetic and orthotic devices to help wounded soldiers.
New technologies like rubber, plastics, and metal alloys would make orthotics lighter, stronger, and more comfortable. Insoles have also been extremely beneficial for people with foot and leg pain, including back pain, especially if you are suffering from arthritis which is the case for millions of people around the world.
Thankfully many companies have specialized in corrective footwear, including Birkenstock from Germany and of course Dr. Scholl's in the US.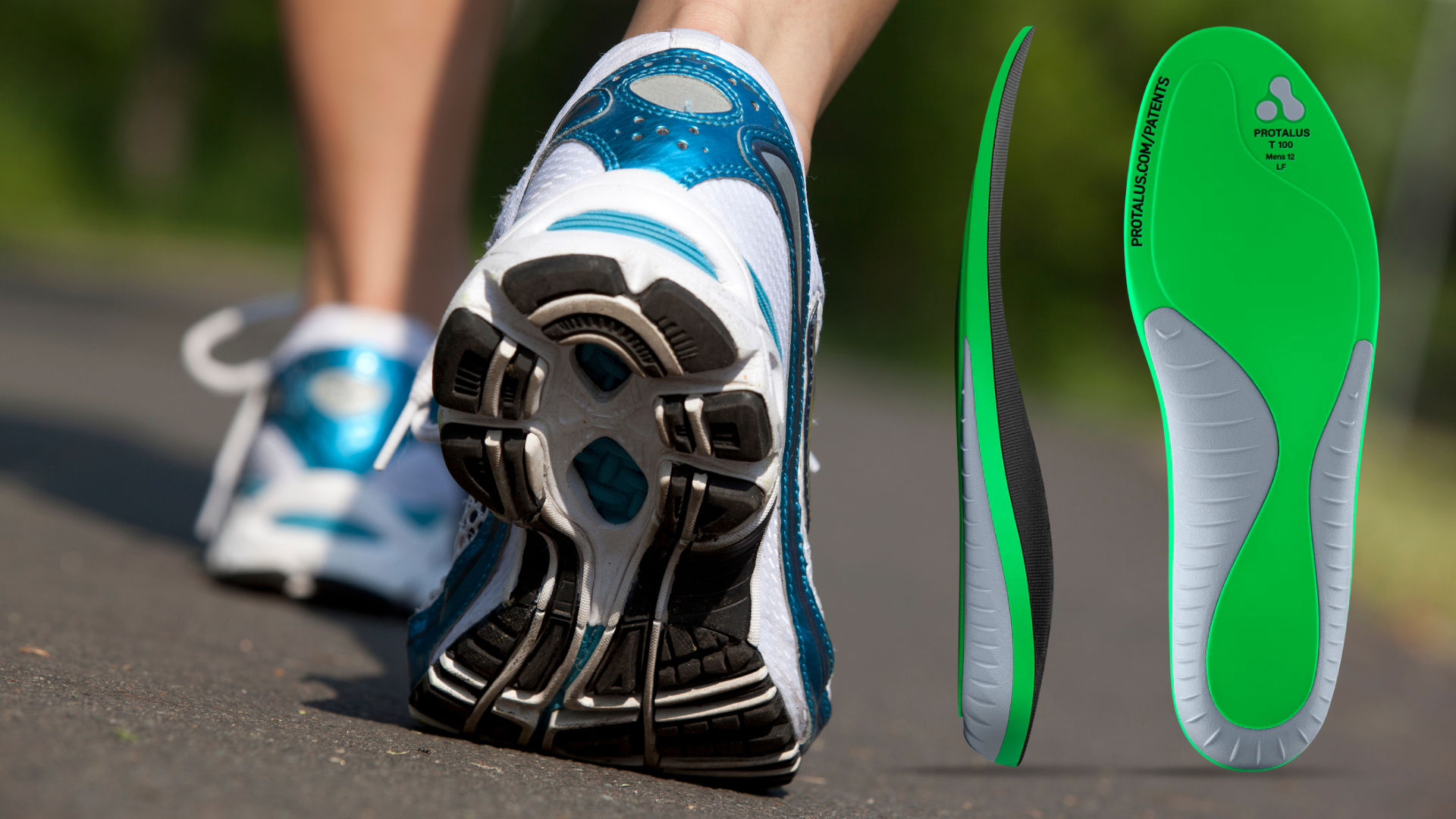 However, there is a new company that you should know about, it is called Protalus®, which is the brand for healing and prevention with its shoe insoles that features a patented design for whole-body alignment.  Misalignment at the ankle can lead to several foot conditions and pain in weight-bearing joints. Protalus® comes to the rescue with insoles for different shoe styles that fit your body's needs – from sneakers to high heels!
Protalus® is endorsed by orthopedic surgeons and podiatrists who value the lab-tested results and have witnessed first-hand the comfort and relief their patients have experienced wearing the brand, me included.
What is the difference between Protalus® and big names such as Dr. Scholl's and others?  Protalus® enjoys bridging the gap between custom orthotics and over-the-counter cushioned inserts.
So, what is so special about Protalus®? For one, it blends the corrective properties of a custom solution with its patented alignment system.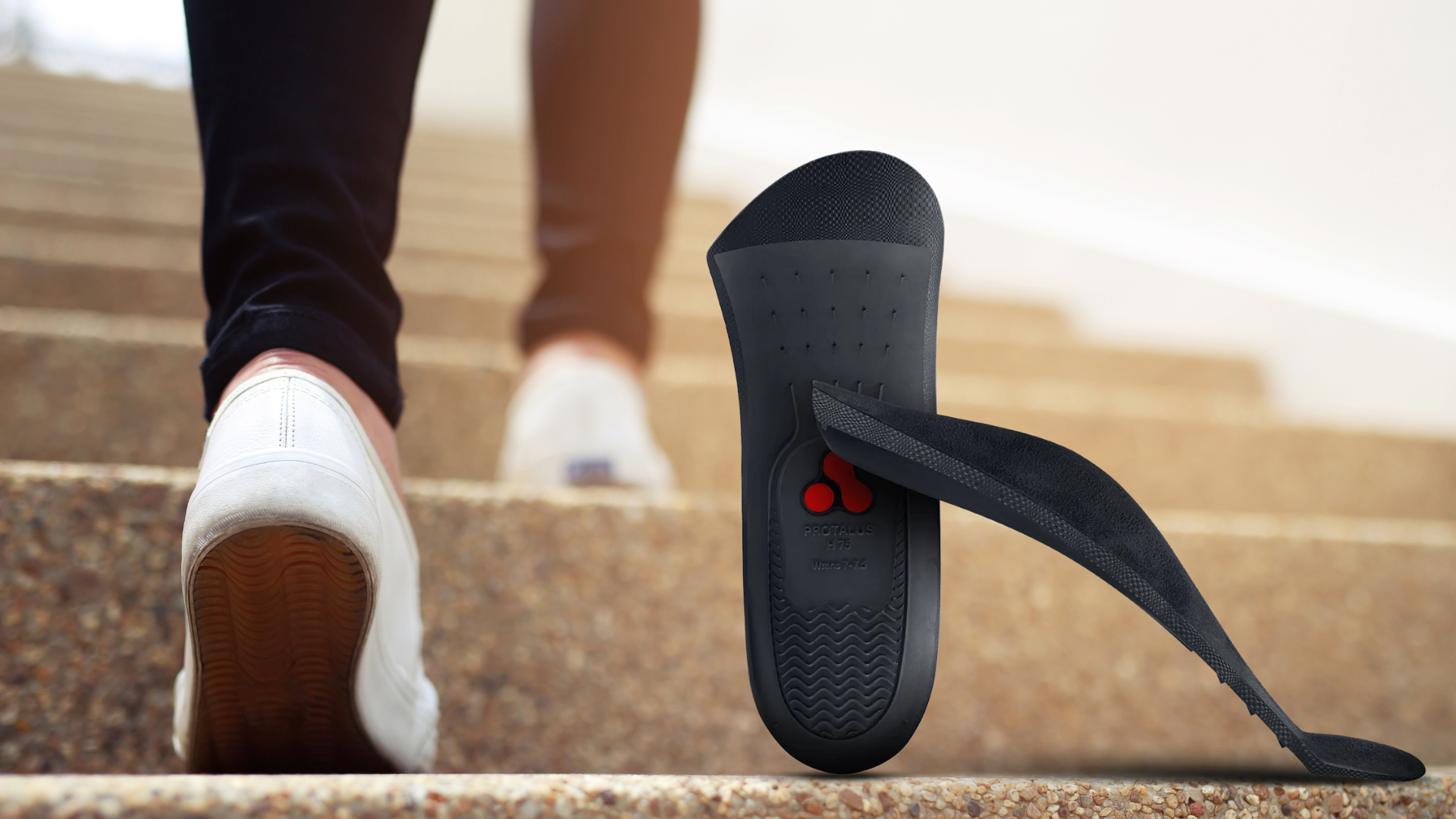 Protalus insoles have also demonstrated the following:
Improved Alignment By Up To 65%
Increased Shock Absorption In The Heel By 20%
Reduced Peak Pressure By 8%
Controls the ankle's position and benefits the foot, knees, hips, and spine.
The insoles place your heel and ankle in the correct position no matter your starting point.
Proper ankle alignment increases the comfort of your steps, allowing you to thrive daily in the activities you love.
Targets the root problem to bring you the lasting comfort you need.
90-day money-back guarantee.
Of course, I had to try them for myself, so I selected 2 insoles.
The first one was for my daily walk: The green T-100 Elite, also their best seller, I might add. Perfect for athletic shoes, sneakers, and everyday wear. Great option for those seeking pain relief, comfort, and improved body alignment. It provides superior relief by allowing your body to distribute pressure properly by keeping your ankle aligned and in a safe range of motion. With the second-deepest heel cup on the market (behind the M-100 ELITE), this model is a favorite of nurses, warehouse staff, service industry workers, and more.
Next, I chose the H75 which is perfect for my high heels. They add cushion and support to high heels, with a heel of 2.5 inches or higher. A perfect bundle for wedding parties or those attending weddings. Its unique design redistributes pressure so you can wear heels comfortably all day.
I am so impressed with them; I recommend that you give them a try.
For more info go to www.Protalus.com