I have to admit that I have dismissed single pack coffee for many years. In my mind, a good cup of coffee needed to be brewed. Boy was I wrong! I just tried Verve Coffee Roasters from Steeped Coffee, the innovative company which is revolutionizing the single-serve coffee industry.
And guess what? It was DELICIOUS and just as good as my brews.
What sets Steeped Coffee apart is its revolutionary brewing method, which allows craft-roasted specialty coffee to be brewed similar to tea in fully compostable packaging. The Steeped Brewing Method simplifies the entire brewing process, allowing coffee lovers to enjoy a fresh cup of coffee by simply adding hot water.
This innovative approach guarantees a consistently flavorful and aromatic cup of coffee without the need for specialized equipment, making it the perfect solution for outdoor enthusiasts.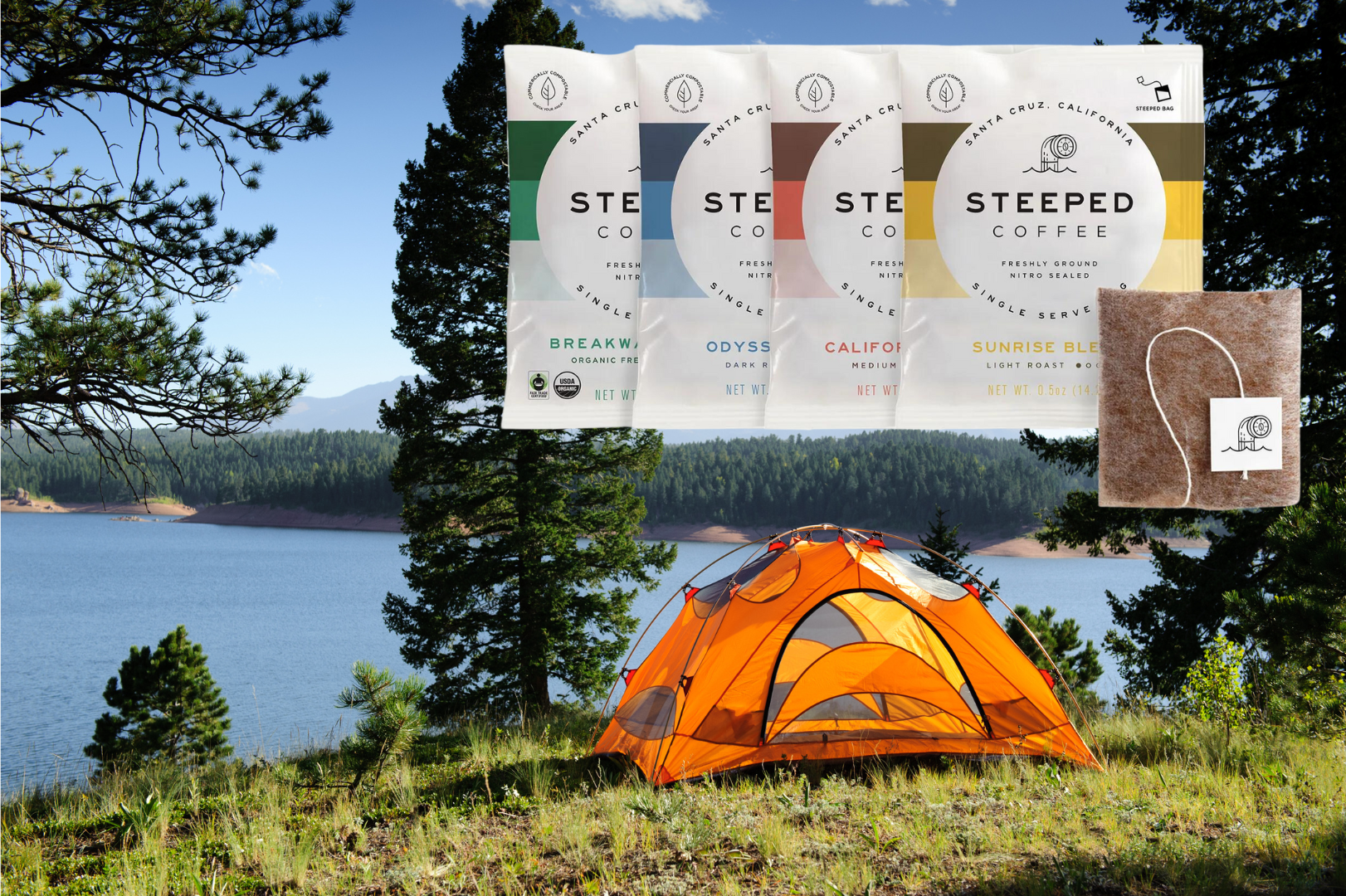 The new Verve Coffee Roasters x Steeped Packs are set to impress with their exceptional taste and convenience. With summer here, we are entering camping season. You won't have to sacrifice your favorite morning cup of Joe. Verve will deliver from your hiking backpack. The proprietary method brews coffee similarly to tea in pre-portioned compostable coffee bags, allowing coffee lovers to enjoy a delicious cup of coffee anytime, anywhere.
Licensed to over 500 of the top specialty roasters around the globe, the Steeped Brewing Method is the easiest way to make a perfect cup of coffee by simply adding water without pods, plugs, or expensive equipment. Based in Santa Cruz, Steeped Coffee's CEO, Josh Wilbur said, "Steeped is the perfect companion for outdoor adventures, providing the convenience and quality that outdoor enthusiasts desire. Our eco-friendly, fully compostable packaging aligns with the values of nature lovers, while our hassle-free brewing method ensures that everyone can enjoy a freshly brewed cup of coffee anytime, anywhere."