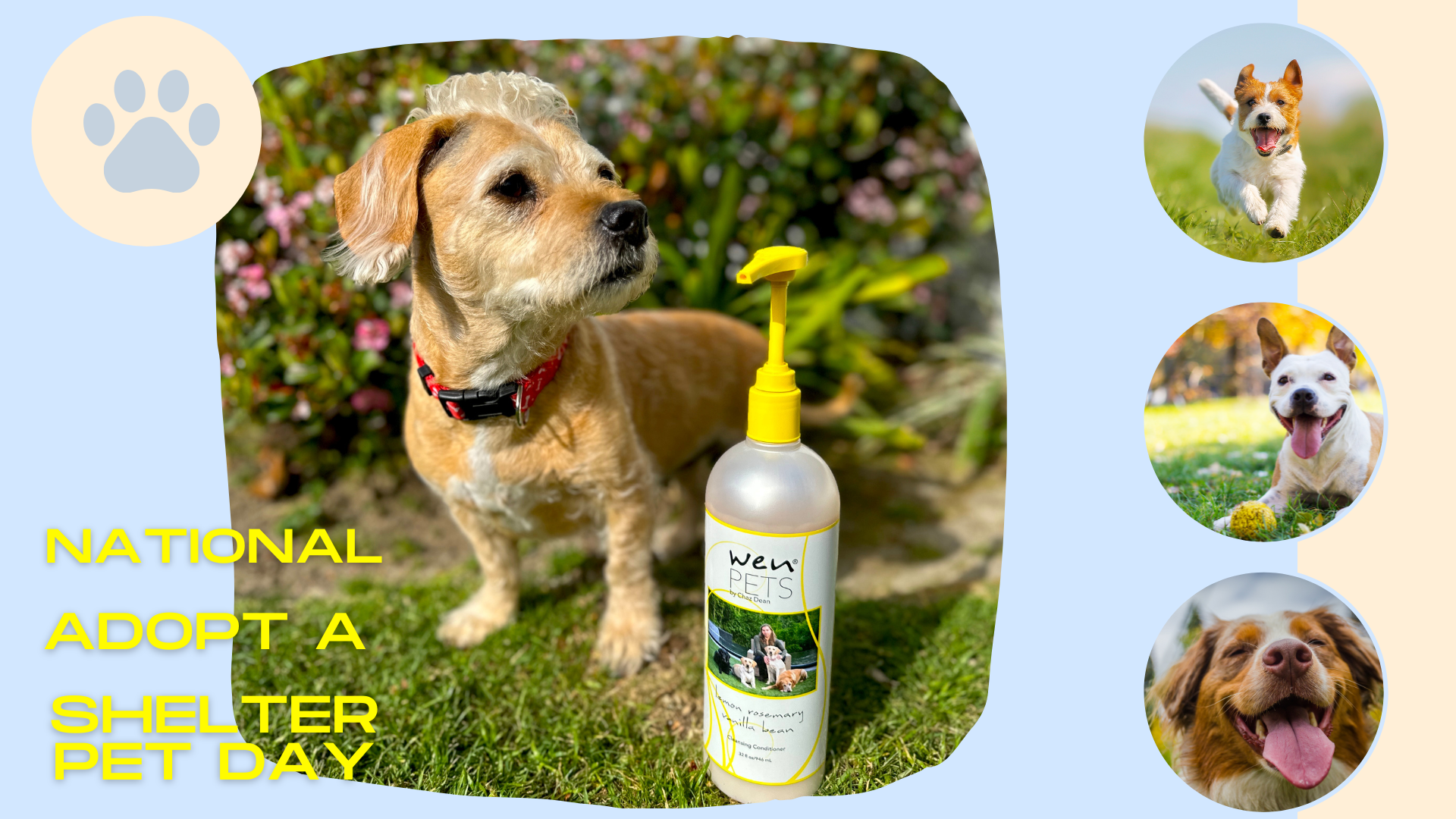 National Adopt A Shelter Pet Day is celebrated across the country on April 30th. 
Shelters in every city are working hard to find forever homes for dogs and cats with special adoption fee rates and fostering programs. 
When you bring your new furry family member home for the first time, there's nothing better than giving them a fresh bath! Chaz Dean, Dog Dad to Bella & Riley, invites you to celebrate this special adoption holiday with WEN Pets® Cleansing Conditioner. 
The Lemon Rosemary Vanilla Bean Cleansing Conditioner is incredible, leaving your dog's fur silky smooth. 
It's packed with essential oils, extracts, and nutrients that hydrate the skin and leave their coats shiny. Not to mention it gives them that fresh-from-the-groomers smell.
Made with:
Vanilla beans contain many vitamins, minerals, and essential oils, all of which work to keep hair healthy.

Rosemary extract is thought to help stimulate healthy hair growth.
Comes in two sizes 32 fl oz or 128 fl oz.
This weekend, bring a new furry family member home and a bottle of WEN Pets Cleansing Conditioner!