Today, we live in a world where many people think that they can watch a Youtube video and become an expert at anything in 10-minutes. That's not the case with many career specialities. You can't master anything in 10 minutes. The best cobblers, tailors, electricians, plumbers, etc. have spent years in training and learning under mentors to be the best. The same goes for John Galvez, the President of U.S. Tech Nation Corporation. With well over two decades of experience as a technician, John and his team are punctual and professional.
Whether it's phone cabling, internet wiring, security systems, etc., U.S. Tech Nation Corporation is a go-to company in the Los Angeles area for all businesses. As the industry evolves, so does the need for their services.
We sat down with John to talk about his technician skills in infrastructure cabling.
How did you get into this industry? 
I got into this industry through pure luck! One day about 30 years ago, I got to replace a friend who didn't show up for a temp assignment. I was enamored when I walked into my first telephone room. I picked up the basic skills quickly, and, within a month, my temp assignment turned into a permanent job.
Tell us about when and how you started your company.
In 2012, my company was a subcontractor on a large project. As the lead, I worked closely with the prime contractor's Project Manager. The PM was impressed with my knowledge and work ethic and encouraged me to start my own business. He believed that my industry knowledge and commitment to quality service would help my business be successful. During our lunch breaks, the PM and I had many conversations about starting my own business. He convinced me to start U.S. Tech Nation Corporation.
What is your specialty?
U.S. Tech Nation Corporation's specialty is low-voltage infrastructure cabling. We install network, fiber, and voice cabling in new construction and existing structures. Our cable installations are for:
Data – Computer network systems
Voice – VoIP phone systems
Surveillance – Camera and Data Capture (videorecording) systems
Audio/Visual – Projectors, Public Announcement systems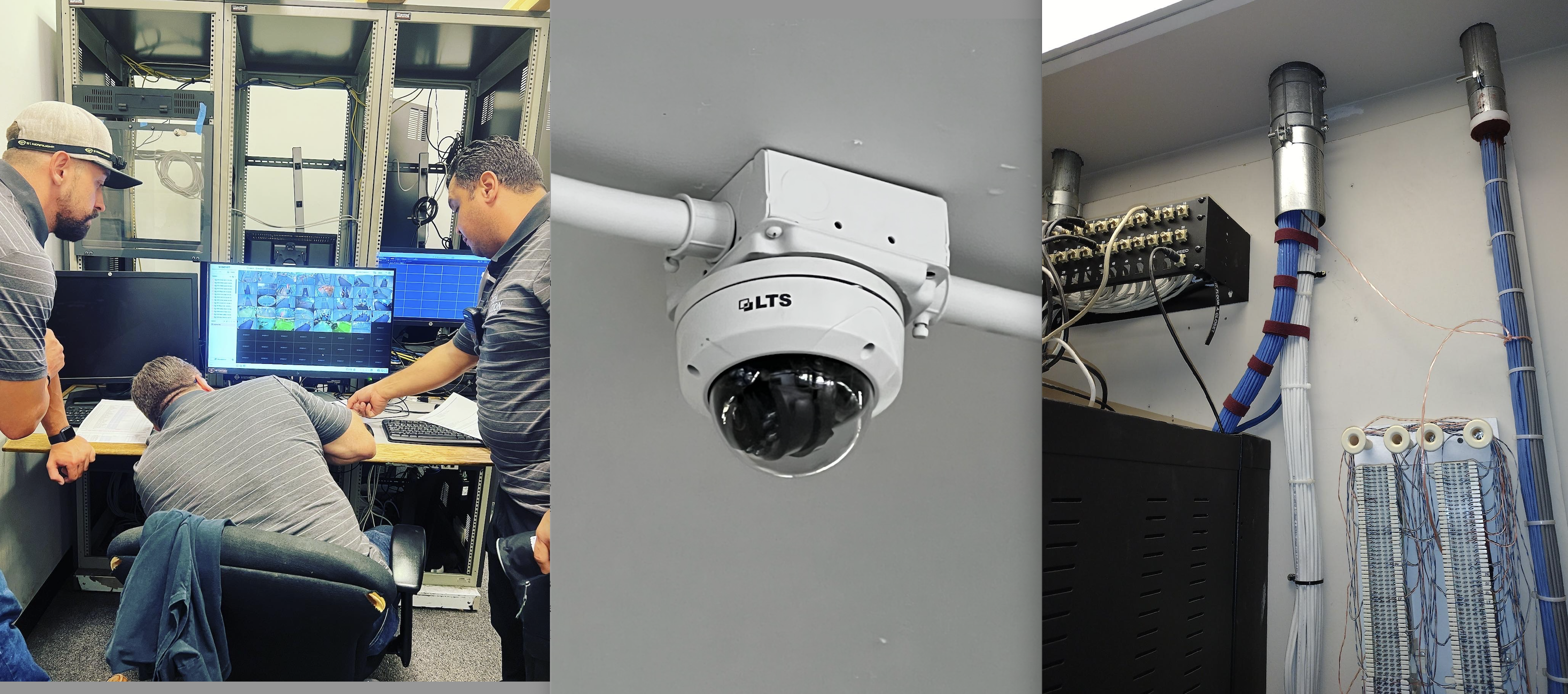 With the evolution of tech, phone tech, etc. how has your business adapted?
The USTN team trains with associations and vendors to keep up with technological changes. Some of our training leads to certifications that confirm our knowledge and expertise.
What's in the future for your skill set?
Based on industry projections through 2028, the need for low-voltage cable installations will continue to increase. In addition, new residential, commercial, and industrial construction will require voice and data cabling. And existing systems will require upgraded cabling as technology continues to evolve.
To schedule, call: (562) 291-2097