After wiping down with my mitts!
Remember when the COVD-19 pandemic began? People were clearing grocery store shelves, stocking up on everything antibacterial. Cleaning supplies, toilet paper, paper towels… and especially hand sanitizers and surface cleaning products were gone as soon as they were placed on display.
Two to three years later, we're extremely conscious of our door handles, desk and table surfaces. Recently, I discovered a product that is a game changer: Fend Wellness Antibacterial Hand Wipe Mitts.
They are the first wearable hand mitt wipes that sanitize surfaces while providing a protective liner between you and any all surfaces that you come in contact with your hands. This wearable, multi-use sanitizing mitt kills 99.9% of bacteria and germs that it comes in contact with.
Easy-to-use, you simply place the mitt on like a glove and wipe away. You can switch sides when you've collected enough dirt on one mitt. It's fantastic because you have no contact with hotel doorknobs, shopping carts, elevators, airport surfaces, and more. Even better, you're saving money on paper towels and not spraying harmful chemical everywhere. I'd love for them to come out with a mop version for the floors!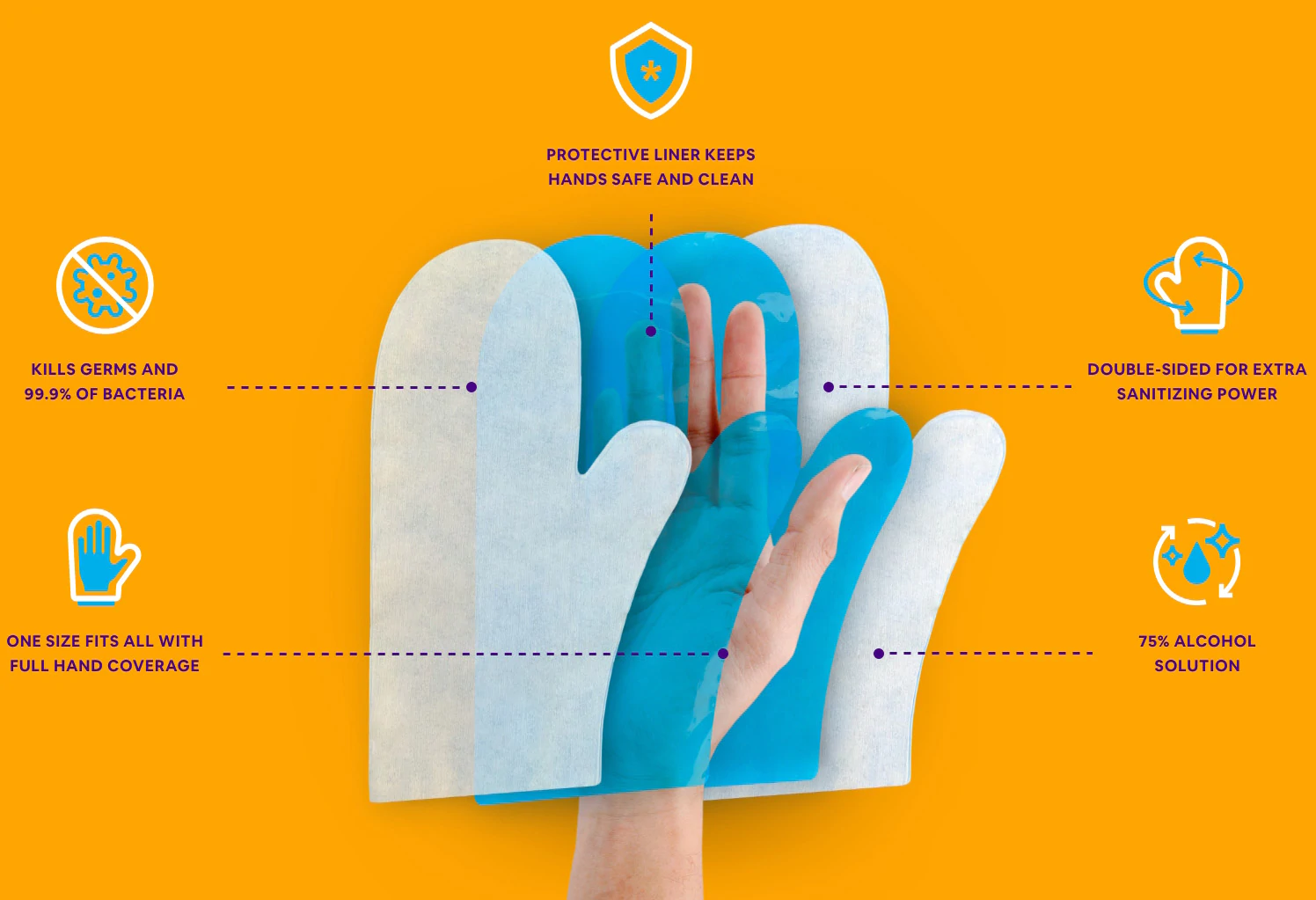 Hands are completely covered in a plastic lining, safe and insulated from skin-drying alcohol while the exterior of the mitt sanitizes surfaces with a 75% alcohol solution.
One-size-fits-all Fend Wellness Antibacterial Hand Wipe Mitts are easy to carry along and are available both online and on Amazon in convenient re-sealable 2 pack bundles, 10 packs, and full cases.
Stock up on these mitts! www.fendwellness.com