Red Rooster Coffee is a small family company which was established in 2010 in downtown Floyd, VA.
When Rose McCutchan approached then fiancé Haden Polseno-Hensley about supplying coffee for her Floyd, Virginia café, the duo began roasting from a small space in the back of her mother's bookstore. Guided by principles of sustainability and gender equality, this family-run company takes pride in inclusive hiring practices and making onsite childcare available for all of its employees. Red Rooster was created with the simple notion of roasting excellent coffee for the owner's existing coffee house. Soon, word of Red Rooster's quality spread around Virginia and up and down the East Coast. Today, they employ over 40 people while roasting some of the best coffee in the world.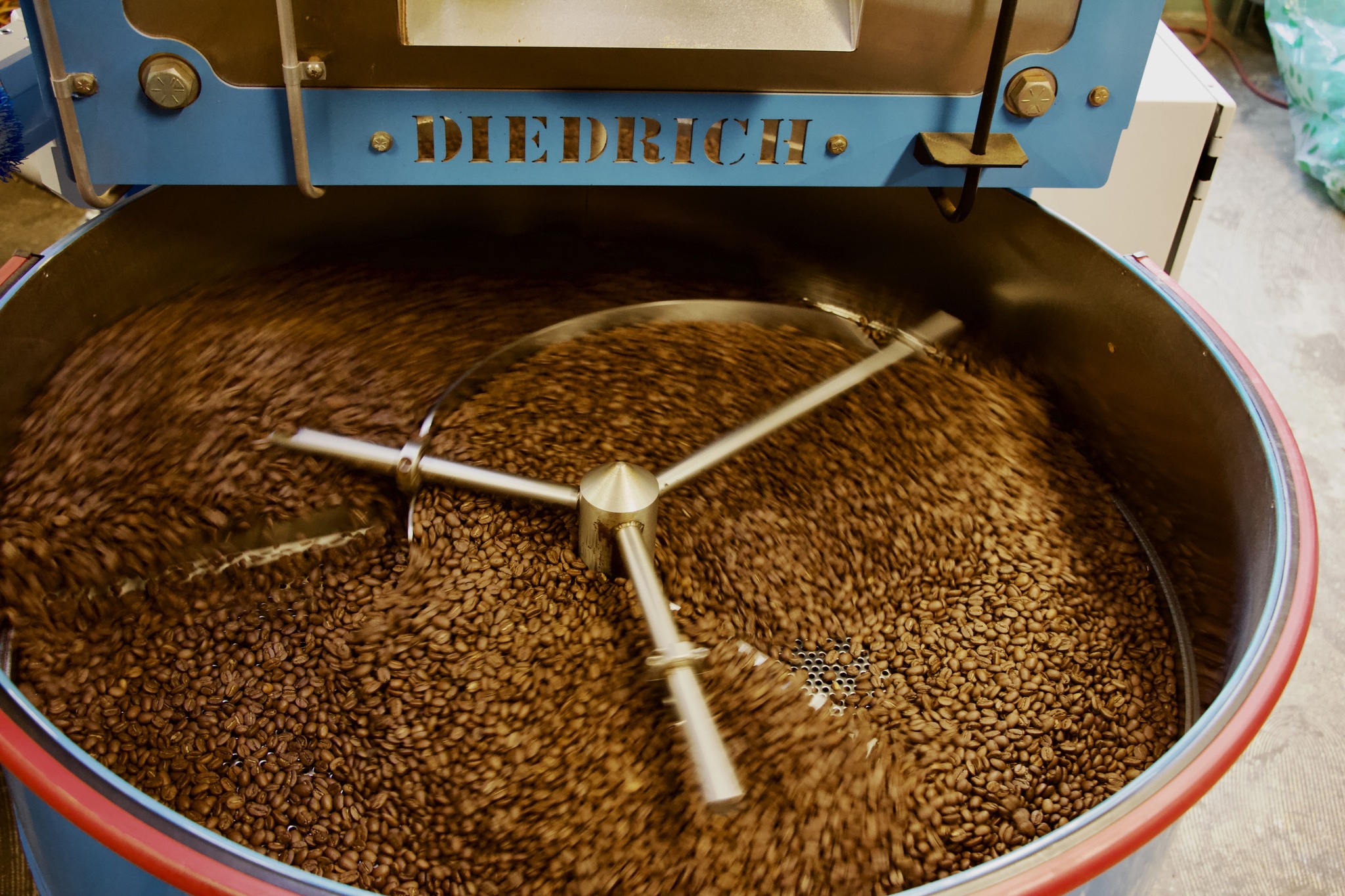 I chose 4 different flavors:
Funky Chicken: Medium Roast, sweet enough to drink black, intense and strong enough to stand up to cream, with an exceptionally clean and sweet citrus finish. A crowd pleaser with notes of very dark chocolate.
Floyd Farm House: Light to Medium Roast. A bright and complex blend of seasonal coffee from Africa and  the Americas. easy drinking coffee, perfect for those who like an approachable coffee that's not too dark.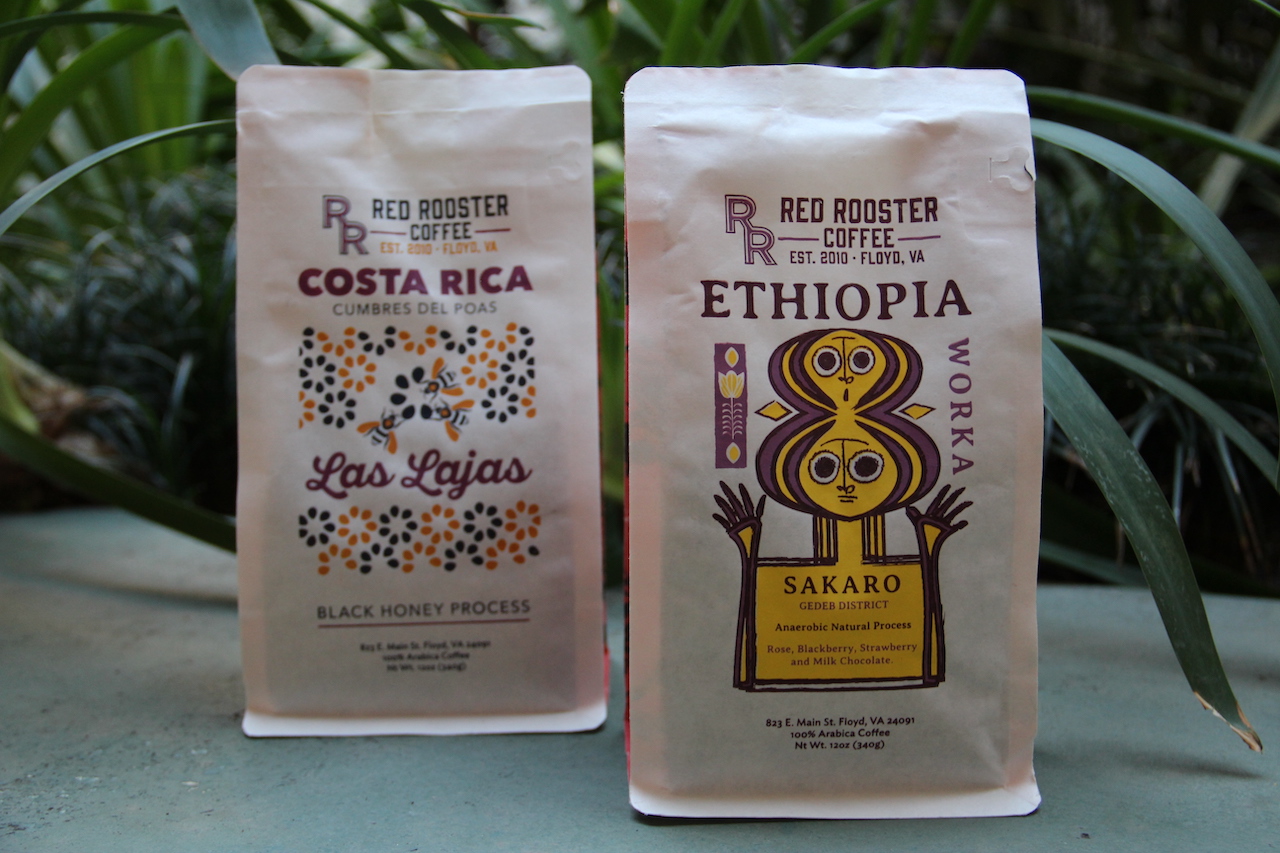 Costa Rica Las Lajas Black Honey Process: 
Deeply sweet, elegantly fruit-forward. Raw honey, blackberry, sandalwood, lilac, baker's chocolate in aroma and cup. Sweet-toned structure with gentle, rounded acidity; full, syrupy mouthfeel. The resonant finish centers around blackberry and sandalwood notes, with honey as a long throughline.
Ethiopia Worka Sakaro Anaerobic Natural Funky & Fruity:
Sweet, tropical, and wildly fruity, this coffee is bursting with notes of pineapple, fresh berries, and funky candy sweetness. It packs a lot of berry punch, chocolate and a creamy mouthfeel. For several years, Ethiopia Worka has consistently been one of our favorite coffees. We're particularly excited about this fresh crop that's been anaerobically processed. Produced in the heart of the revered Gedeb growing region by the Worka Sakaro Washing Station, ripe cherries are handpicked and go through several rounds of sorting before starting the fermentation process.
Perfect for a cold winter morning…
https://www.redroostercoffee.com/