According to Cleverfy, you can now minimize wrinkles on your chest while you sleep with their Chest Silicone Wrinkle Pads.
Amazing and worth trying. Imagine if you could reduce decollete wrinkles with a silicone skin while you sleep. its unique SilicoFix Design provides a Firm Hold All Night, this chest mask is not heart or teardrop shaped.
Instead, it is T-Shape, known as the "hold tight, all night" shape. They added an extra-firm adhesive, for beauty pads that hold strong. In fact, it'll hold on for up to 15 days, it's 100% Washable and Reusable.
It is the Silicone Science: Whether it's from uv, side sleeping, or toxins; dry, wrinkled, crepey skin is damaged skin. Collagen, Elastin and Moisture Attractants are depleted – creating those dry, rough, patchy lines. It's well documented that silicone pads are used in burns treatment to encourage hydration and renewal, and it is this same science that has been discovered to renew the damaged decolletage.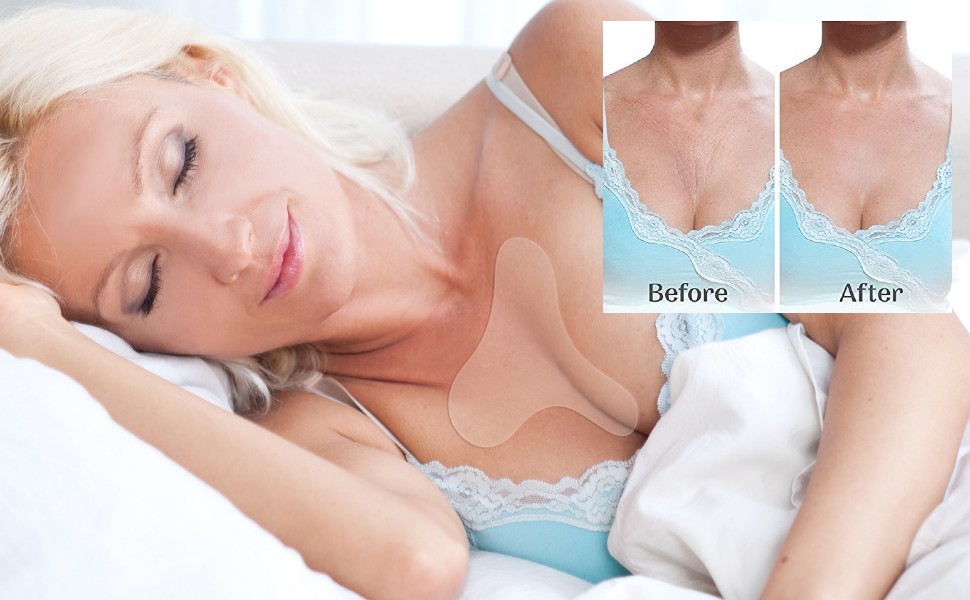 Dermatologically Tested: their Silicon Pads are the only Clinically Tested, Dermatologist Approved and Kind to Skin chest wrinkle pads on the market. They use medical clear silicone, the same medicated silicone used in hospitals worldwide. Standing behind their product Cleverfy will refund every cent guaranteed if you do not see a noticeable reduction in wrinkles. In other words, you have nothing to lose.
Try it and let me know what you think.