Talk of air taxes, a.k.a what we imagined the future would be with "The Jetsons," have recently surfaced.
Back in 2020, Hyundai partnered with Incheon International Airport Corp., Hyundai Engineering & Construction Co. and KT Corp. to accelerate the development of Urban Air Mobility and conduct test flights.
Now, two local California companies are ahead of the game, hoping to realize a fleet of all-electric, vertical-takeoff taxis that will transport passengers and cargo across the skies of Southern California.
So, when will we be flying over the 405 traffic to reach our destinations faster?
Urban Movement Labs, a transportation-minded nonprofit launched by Los Angeles Mayor Eric Garcetti in 2019, and Overair, an electric vertical takeoff-and-landing company based in Santa Ana, are planning for a 2026 launch.
Overair was founded by Abe Karem, a designer of aircrafts with 50+ years working in aerospace innovation, and Ben Tigner, President at Karem Aircraft, VP Engineering at Frontier Systems.
Their Butterfly craft  is designed based on decades of technology development with stakeholders such as the US Department of Defense and NASA to produce the most advanced flight vehicles in the world. Butterfly applies this technology to the commercial market, providing the right vehicle for advanced aerial mobility (AAM), as stated on the company's website.
It is zero-emission aerial mobility cruising at 200 mph.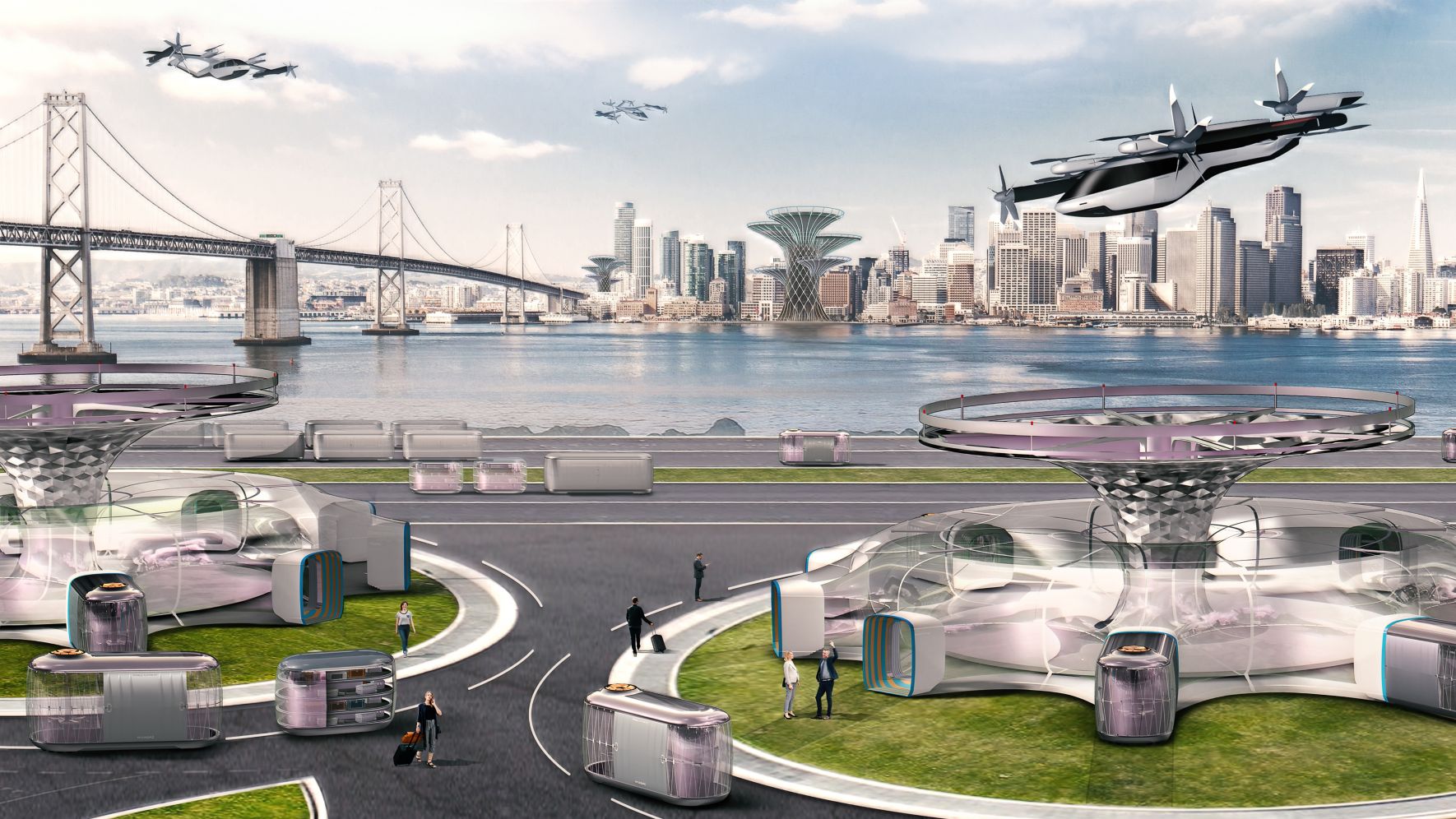 Here's a look at Hyundai's early partnership sketches with the Korean government for their Korean UAM Roadmap.
Now the question is, how much is cab fare?