This is news! Mastercard is now in the fragrance industry, but for a limited time only.
I recently was gifted with Priceless Optimism and Priceless Passion, two perfumes which were specially crafted for Mastercard cardholders by renowned perfumers, Dora Baghriche and Marie Salamagne of Firmenich.
Described by their makers as more than a fragrance but rather an expression of Passion and Optimism, the exotic citrusy combination scent of Optimism is highlighted through a refreshing mix of rare ingredients such as vetiver, Sicilian orange and mandarin.
The rich aroma of Passion is captured through roses, warm woods and red berries. The combination of Passion and Optimism can be tailored and layered, letting you create your unique version of Priceless.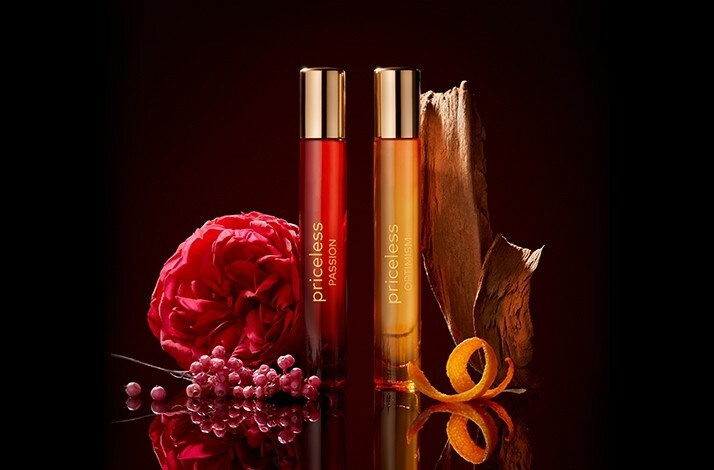 The fragrance comes in two sizes, the 50ml set and the travelling set containing both Optimism and Passion.
When you receive the fragrances, they will be accompanied by a downloadable video which reveals their process and inspiration for the Priceless fragrances. Although I liked both, my favorite was Passion.
In addition, by purchasing this experience, you'll support the Priceless Planet Coalition, with either 4 or 8 trees planted for each purchase.
For more info go to: www.priceless.com