Hailing from Paris, France, couture gown designer, Nabil Hayari attended École de la Chambre Syndicale de la Haute Couture Parisienne before he went onto Yves Saint Laurent for his apprenticeship. He soon became creative director at a fashion house in the famous Parisian "Golden Triangle" district where he remained for 5 years. In 2009, he created his own label. Hayari then partnered with Bergdorf Goodman in New York City in 2019, where his wedding gowns are on display in the BG Bridal Salon. With Crystal beads, lace and chiffon drapes, Nabil uses materials to create one-of-a-kind gowns. His magical and elegant collections are the direct result of French savoir-faire, combining the precision of structured cuts with the elegance of traditional luxury.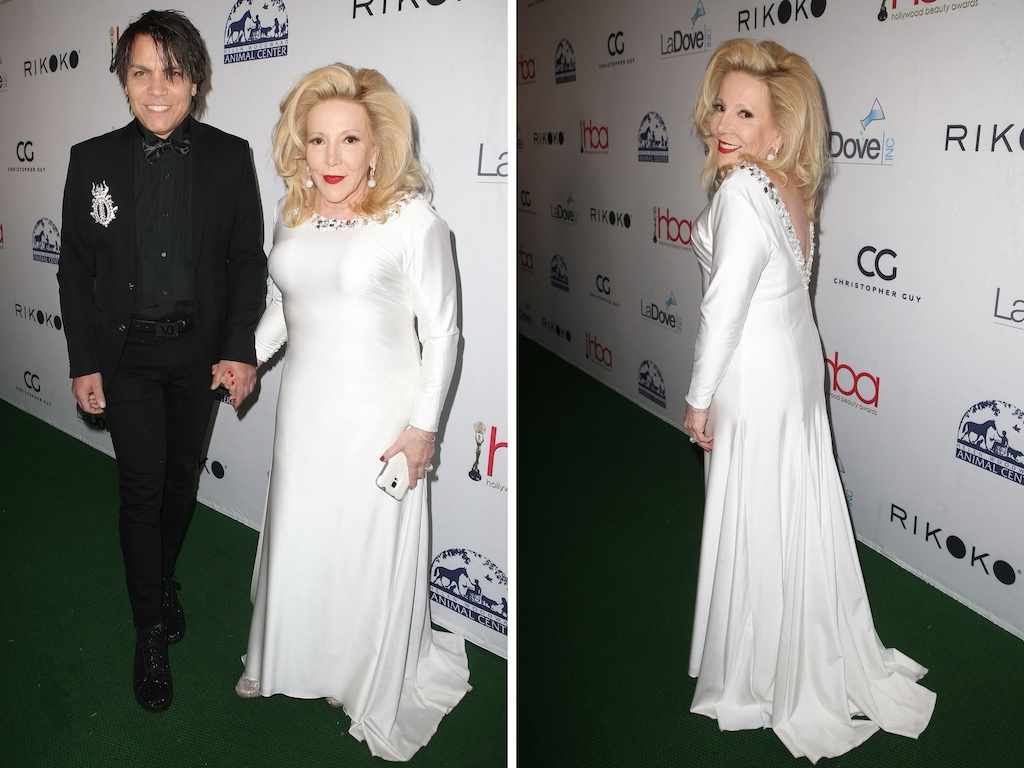 Nabil posing with HBA Founder, Michele Elyzabeth wearing his one-of-a-kind gown
You returned to The 7th Hollywood Beauty Awards this year as the official couturier. How did it feel?
It was really a great honor and thrilling to be back to the 2022 HBAs as the official couturier. It is very important for me to be a part of this prestigious gala and support its founder, Michele Elyzabeth who honored the architects of beauty. The HBAs recognize the artists behind the scenes; without them there is no fashion, no glamour and no beauty. Thanks to Hollywood Beauty Awards, these artists have a place on the same level as the stars they work with. It is equally impressive to see these stars come out to support their glam team. For me the HBAs equates to the Oscars of Beauty.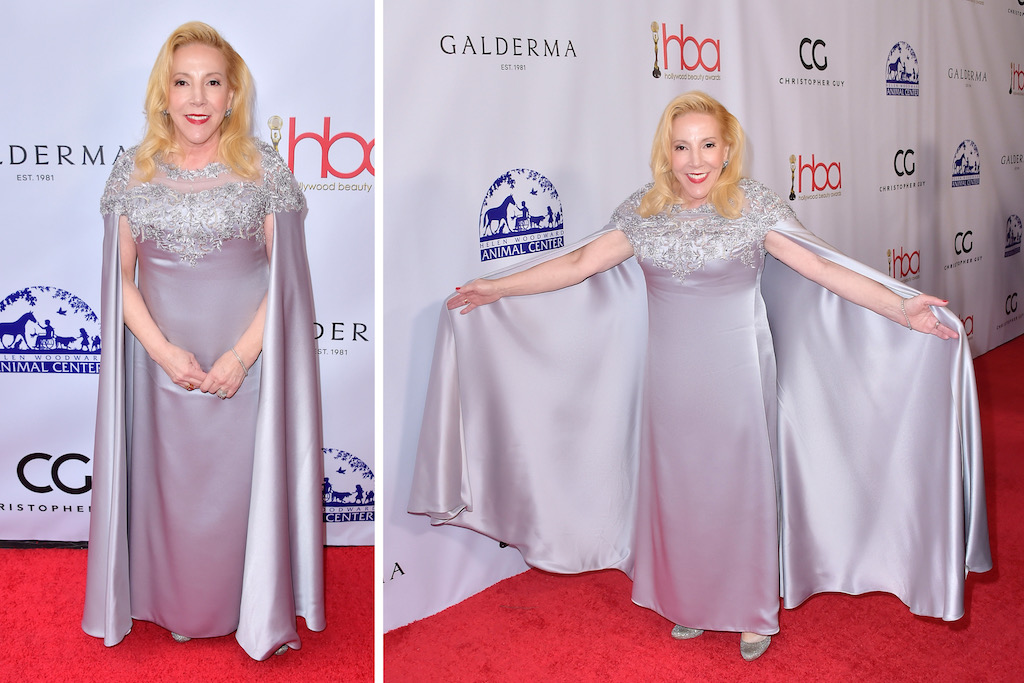 Michele Elyzabeth in custom HAYARI PARIS at the 2022 HBAs, Theme: 1950's Hollywood Glamour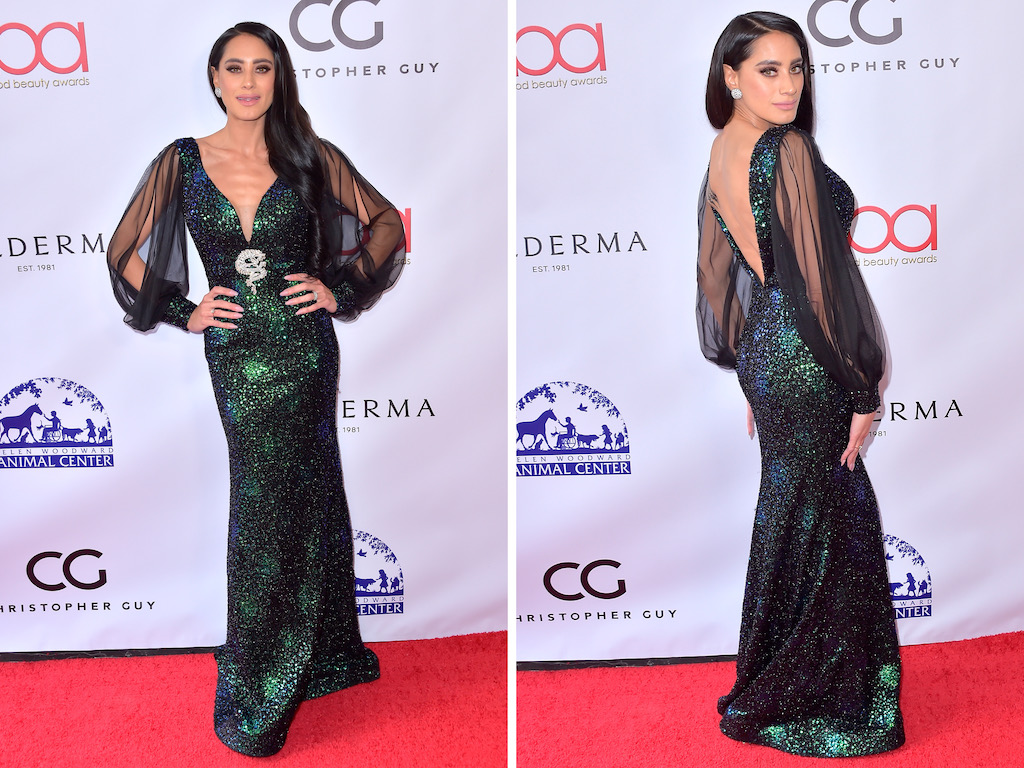 Actress & Model Giulia Lupetti at the 2022 HBAs in HAYARI PARIS
What have been the challenges for your business as a couturier during these past two years?
Well, everything became a challenge. The world stopped and so did my business. I create a lot of wedding gowns for an international clientele. Little by little, weddings were postponed until there were none.  All major events were cancelled, no red carpets, no premieres, no more tourists in Paris. We had to regroup.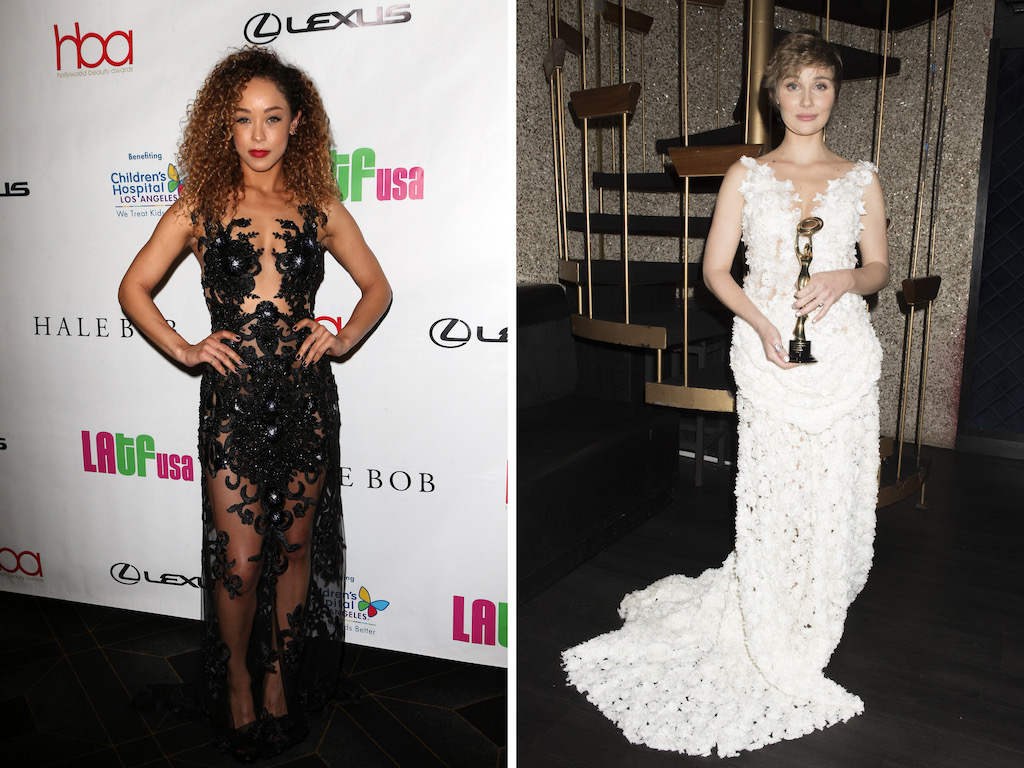 Actresses Chaley Rose & Clare Bowen wearing HAYARI PARIS at the 2nd HBAs
Were you able to travel to other parts of the world?
Unfortunately, no. The headquarters for my company are located in Paris, but several times a year I travel to Dubai, Los Angeles and New York where my wedding gowns are sold at BERGDORF GOODMAN. I also make the rounds to meet important client, as well as attend London, Milan and Tokyo Fashion Week.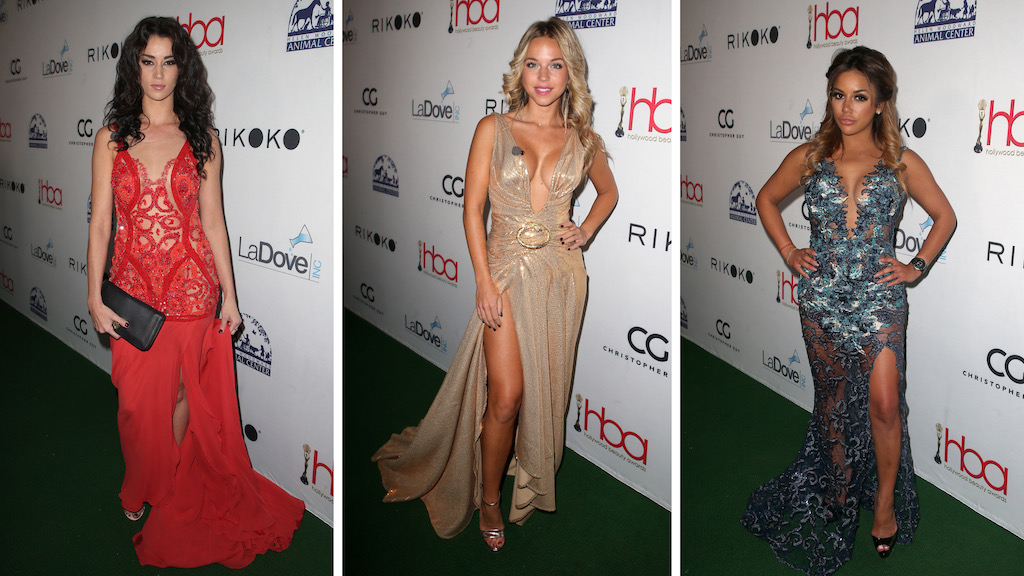 Stars of France's hit reality series 'Angels' in HAYARI Paris at the 5th HBAs
What would you like to see resulting from your visits to Hollywood?
Hollywood is the capital of showbusiness, I would love to see my gowns on all of the prestigious red carpets: Oscars, Emmys etc, and develop a celebrity clientele for which I would create the most fabulous and never-before-seen extraordinary gowns for special ladies.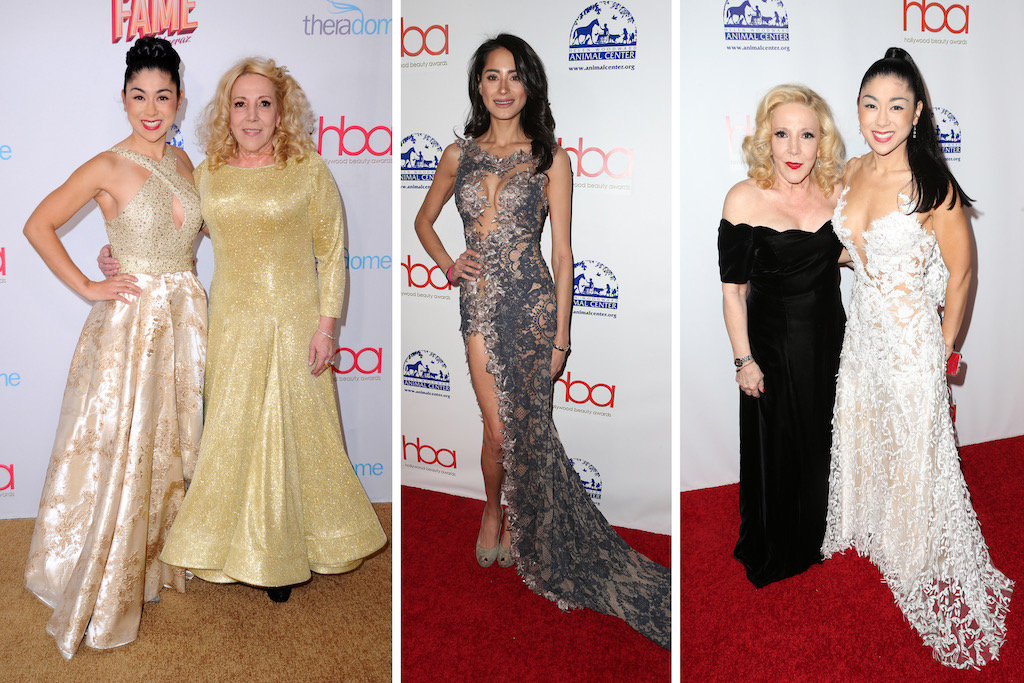 You are also quite well known in Russia. With the war going on what do you think will happen with your clientele?
I'm very sad about the situation and ,as you know, I present my Haute Couture collection at Moscow Fashion Week every year. Unfortunately, all my clientele stopped ordering and cannot do business in Russia or even in Monaco because they cannot travel. I hope and pray that the situation will change soon for everyone.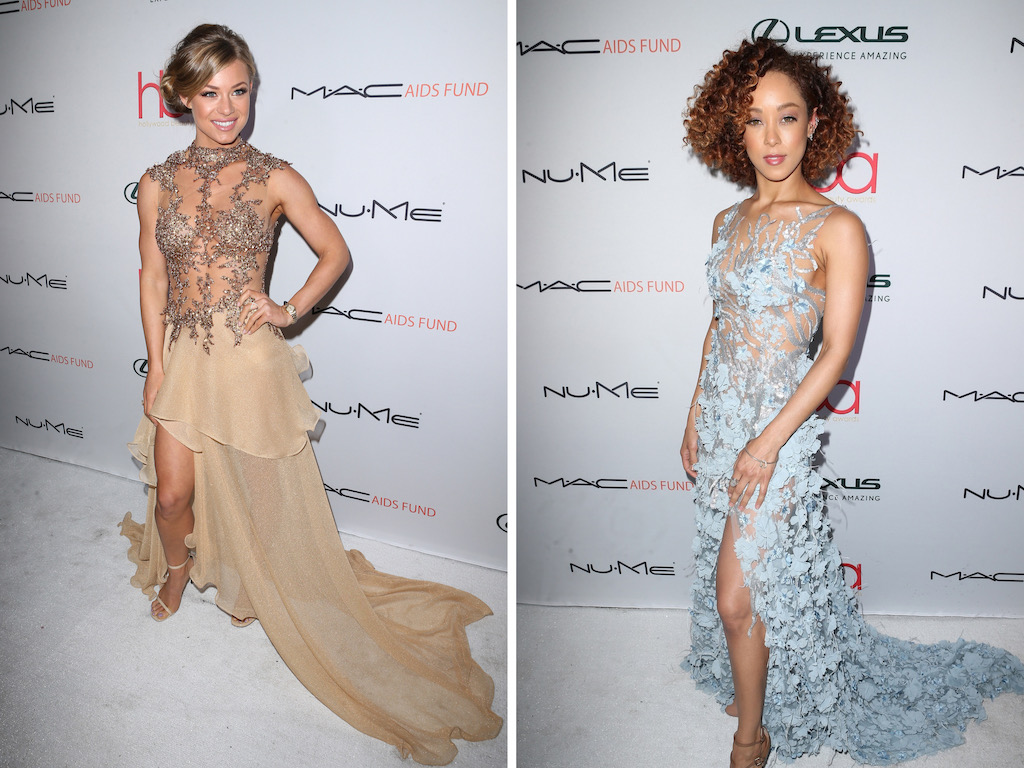 You also make perfumes and accessories, handbags etc. How is that going?
Accessories have forever been a part of fashion. We are proud to have a collection of 17 fragrances sold all around the world in selected boutiques & online. We have just launched the Spring collection of three leather bags in different colors. You can find them online on our website www.shophayariparis.com and we are working on two new fragrances inspired by our couture for Fall 2022.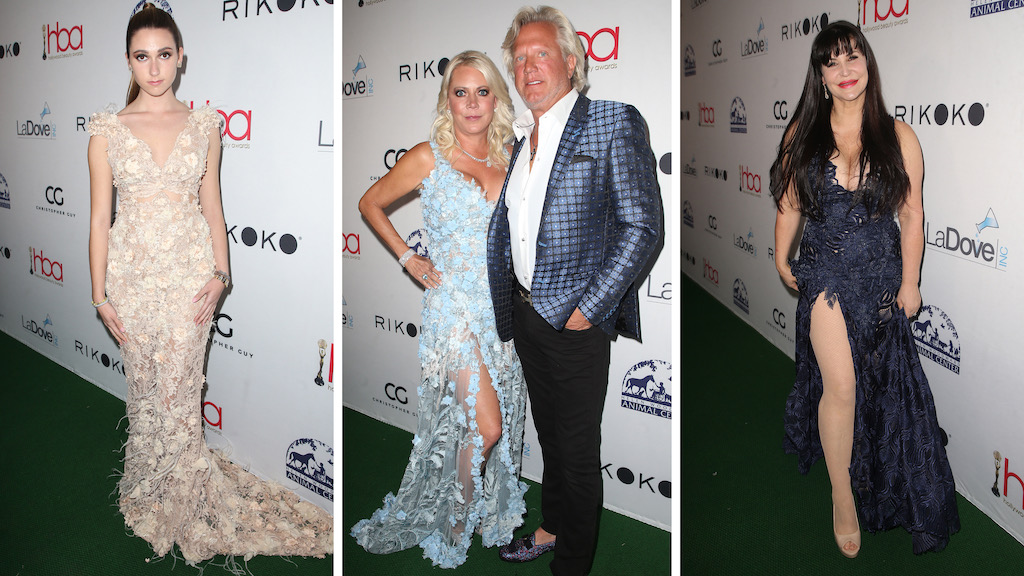 What is your passion?
Discovering new materials inspire me to create new gowns. I like traveling to have new ideas and meet different people to see different trends around the world. I also like cooking & trying recipes of different countries.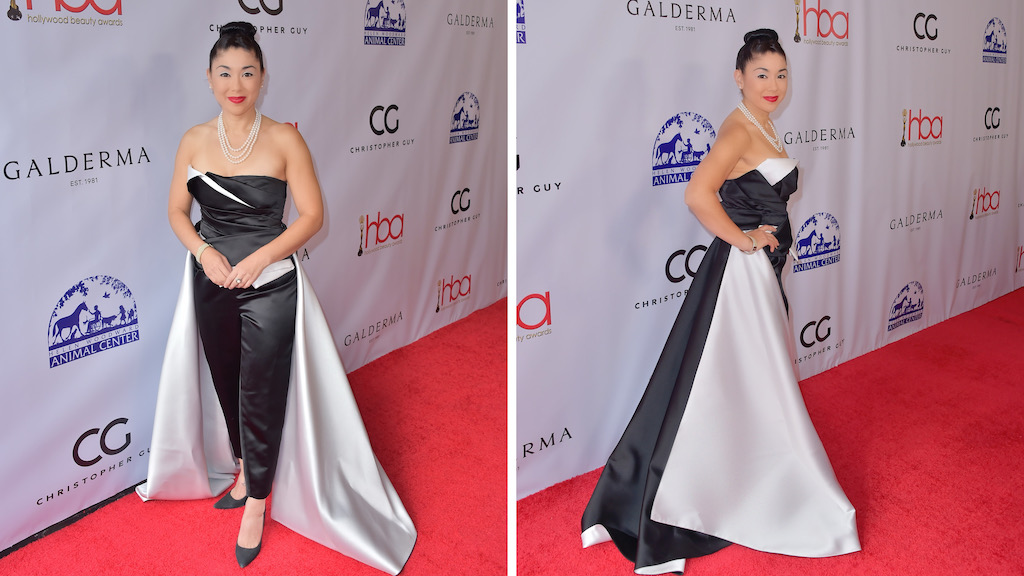 HBAs Executive Producer wearing custom HAYARI PARIS at 2022 HBAs, Theme: 1950's Hollywood Glamour
How do you see the future?
Growing the brand around accessories & fragrances and of course create new challenging gowns for extraordinary events and women.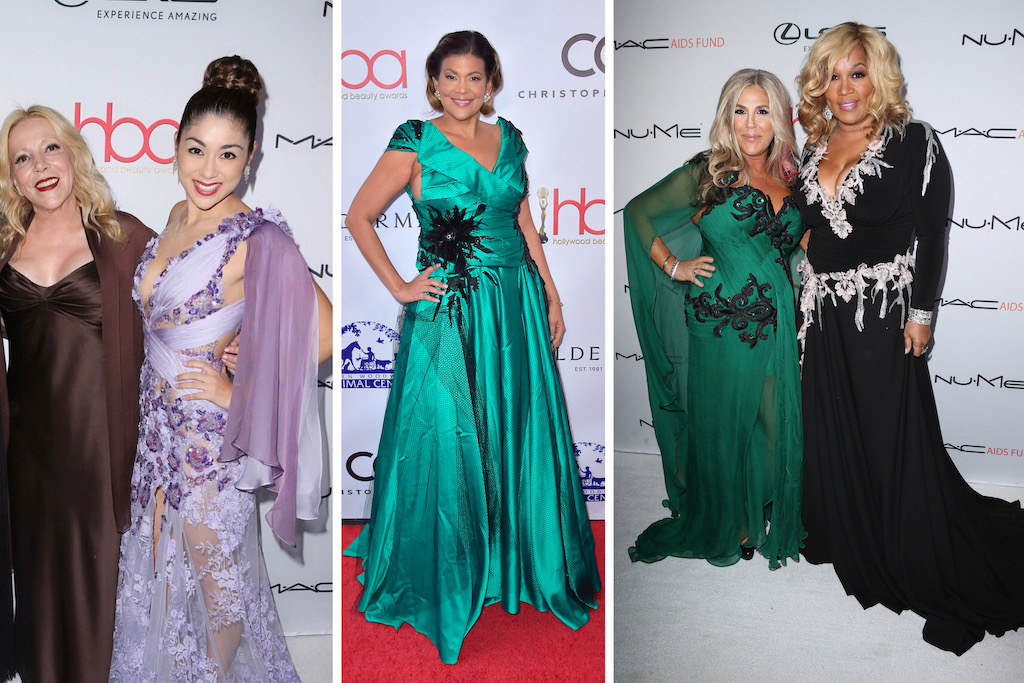 Aida Rodriguez, Lisa Stanley & Kym Whitley in custom HAYARI PARIS at HBAs