You're getting ready for your morning or evening run, but you need to fuel up with a solid pre-workout protein snack…
We recently discovered Herbalife Nutrition's Protein Baked Goods Mix; perfect for quick recipes to help fuel your run or workout.
The company, known for their incredible triathlon races around the world, just launched the Protein Baked Goods Mix. Specially formulated to be combined with Formula 1 Healthy Meal Nutritional Shake Mix, consumers can now make high-protein and nutritious muffins, waffles, donuts and pancakes offering a new way to consume protein throughout the day to help satisfy hunger and keep weight-management goals on track.
When combined with any flavor of Formula 1, Protein Baked Goods Mix makes a nutrient-dense muffin that is gluten-free, low glycemic, suitable for vegetarians and people with diabetes,and contains:
24 grams of high-quality protein
21 vitamins and minerals
190 calories
5 grams of fiber
No artificial sweeteners
To make a protein muffin, combine Protein Baked Goods Mix with any Formula 1 Meal Replacement shake flavor in a mug, add water and microwave for 3 minutes. No eggs, no milk needed.
Check this delicious recipe out for Cranberry Orange Protein Muffin: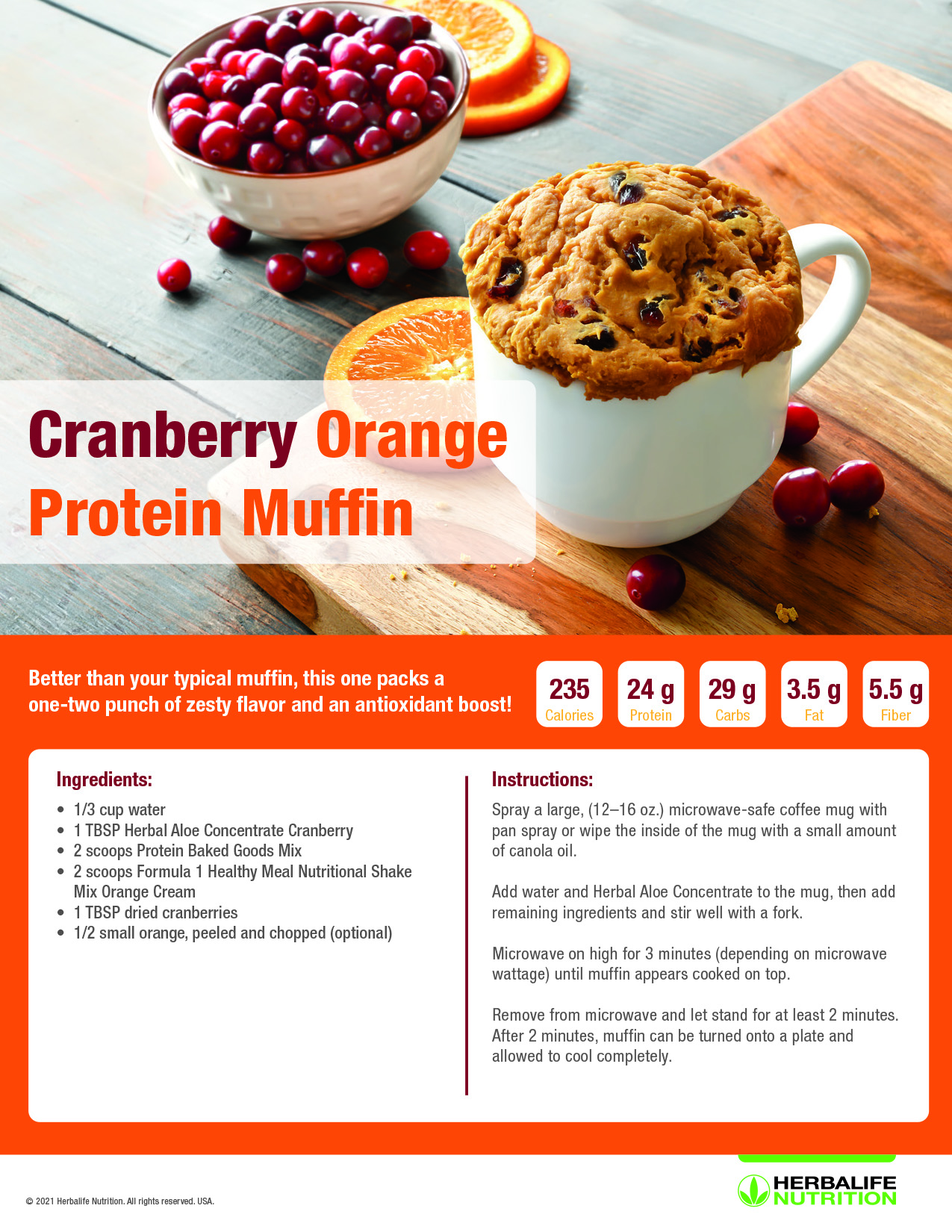 For more Herbalife Nutrition tips go to: https://iamherbalifenutrition.com