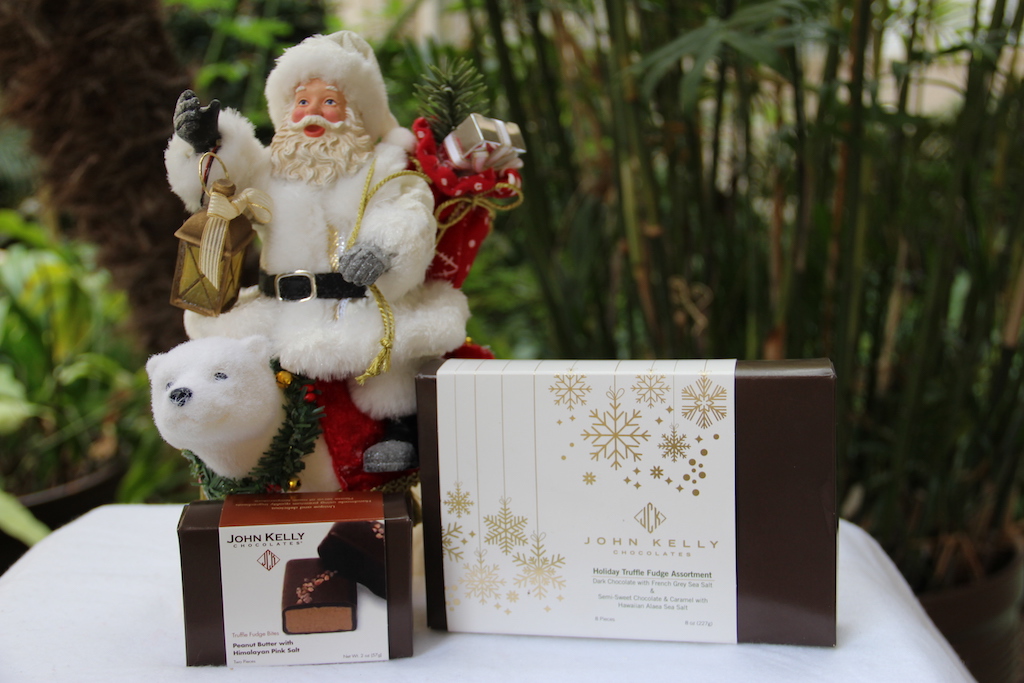 I love chocolates and Christmas is the perfect time of year to give and receive them. Growing up I always heard that the best chocolates came from Belgium; Godiva, Neuhaus, Cote D'Or, Bouchard, Vosges are among the most well-known.
Today, there is an American company which can compete with the best of them, it is called John Kelly Chocolates. Trust me, they are out of this world.
From humble beginnings, John Kelly Chocolates has grown to become a national brand that I have known about for a few years since my office used to be around the corner from their boutique. As the American palate was becoming more sophisticated, and certainly not afraid to take risk, Kelly remembered an amazing fudge that his mother would make at home when he was growing up. It was a humble family recipe but incredibly delicious. What if it could be transformed into something truly spectacular, by improving the ingredients, experimenting with cook times, and creating multiple flavors, an American classic was reborn as a fine chocolate.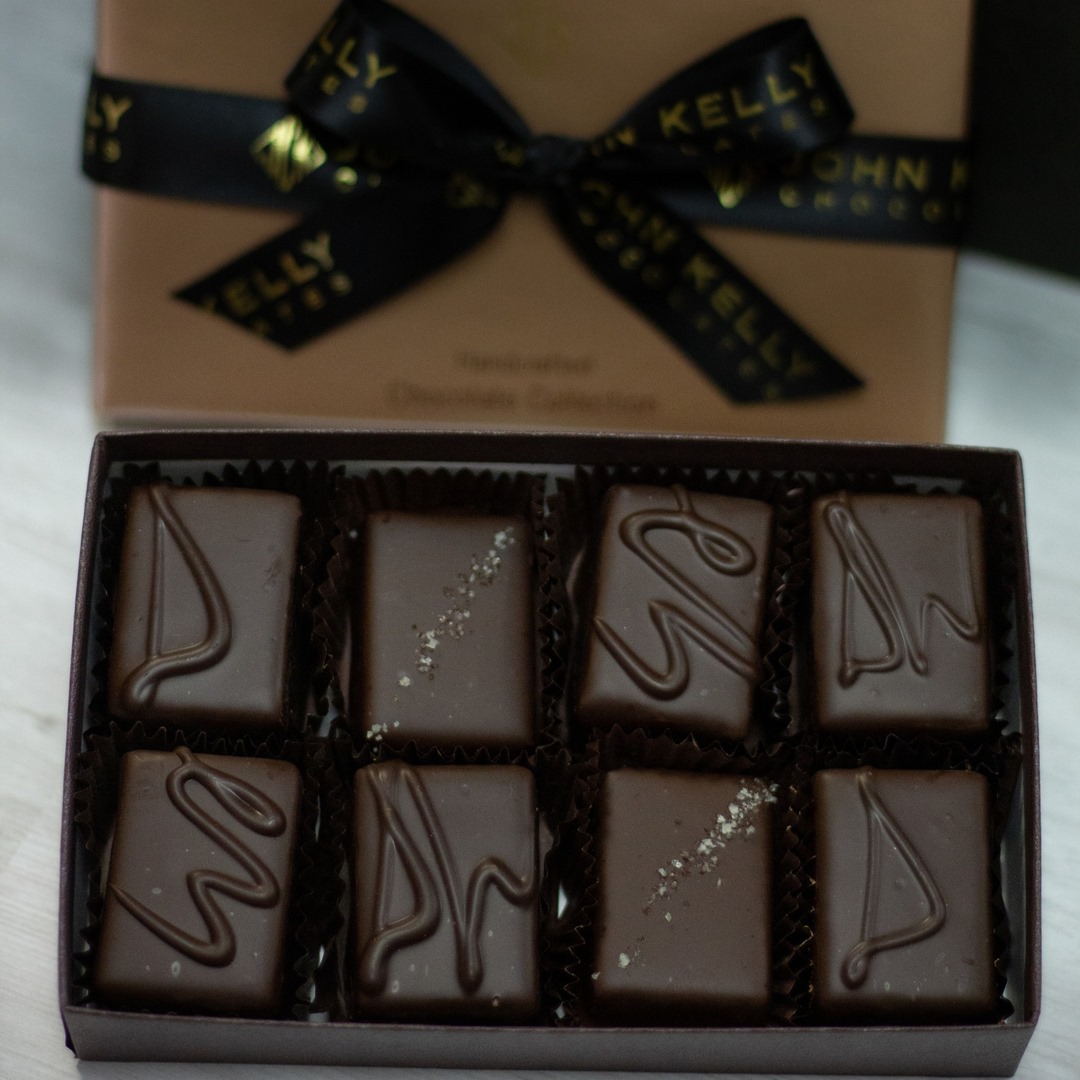 It all started in 2004 when John and Kelly quit their jobs to turn a great family recipe into John Kelly Chocolates. Armed with determination and a recipe for an amazing, gourmet chocolate fudge, they opened their small chocolate factory in Hollywood. Eventually turning John Kelly Chocolates into an award-winning national brand sold in high-end department stores, specialty shops, hotel gift shops, grocers – and online.
John and Kelly have lived their lives with an appreciation for creativity and high quality. John spent his pre-chocolate career working with luxury retailers and designers in Beverly Hills and New York. So he is uncompromising when it comes to quality and product integrity. He's the one with the highly visual and creative eye, the one who is always thinking about innovative new products for John Kelly that still feel true to its core values.
Kelly came from a world of branding and advertising, managing worldwide campaigns while also indulging his creative side – whether it be cooking, writing, or playing the piano. He knows how to bring creative solutions to the table, which he's literally needed to do, ever since founding John Kelly. He's the one who likes to find a way to bring an idea to life. And to make sure everyone knows about it.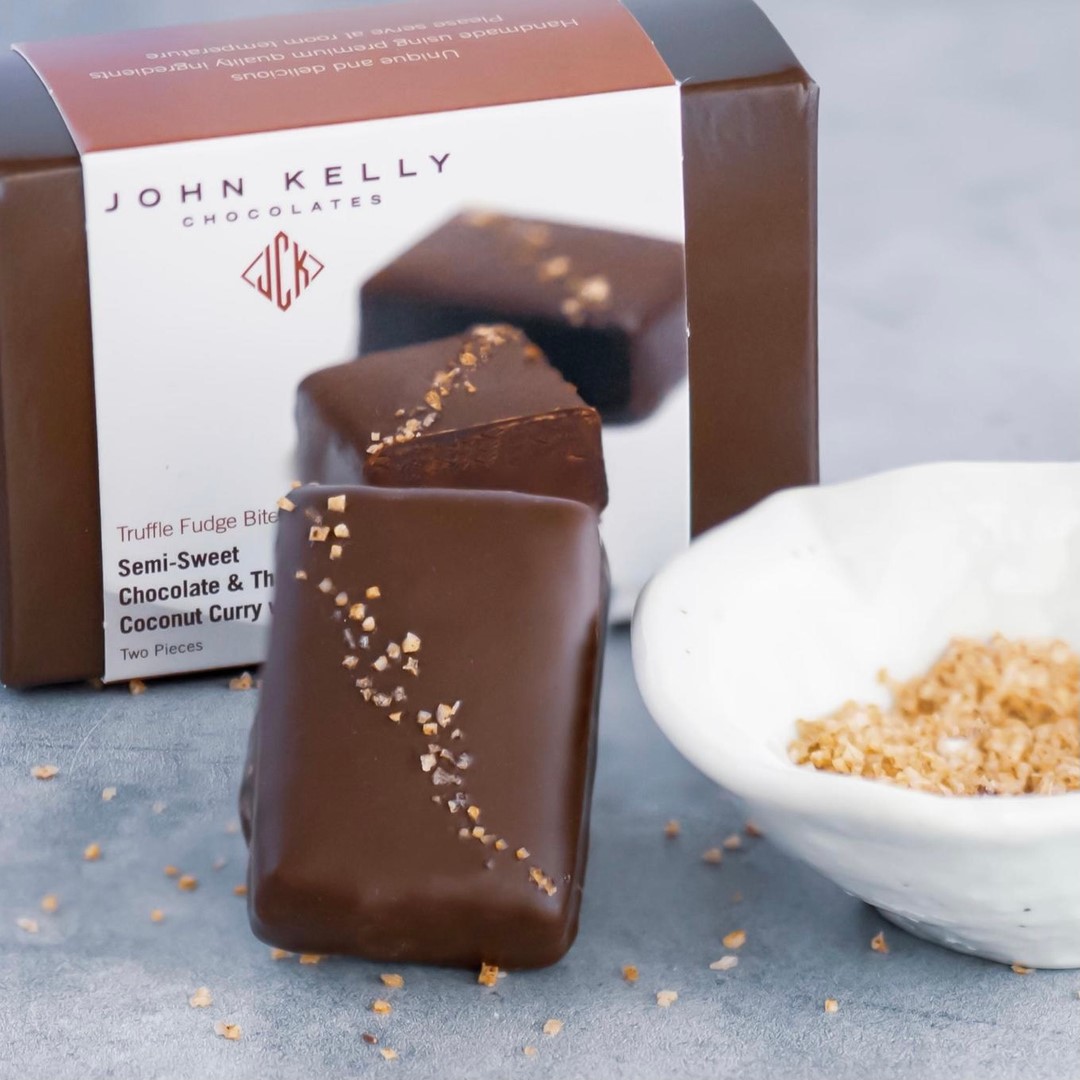 Today they offer 19 variations of their iconic recipe, "truffle fudge", along with an array of other Chocolates, such as walnut caramel clusters, molded chocolates, salted caramels, chocolate-dipped fruit, and more recently, the Peanut Butter with Himalayan Pink Salt.
So make sure to add John Kelly Chocolates to your list, whether you're giving or receiving.
Choose from 2 pieces to 24 pieces under the tree or in your stocking. I urge you to visit one of their stores in Hollywood, Santa Monica or Beverly Hills to make your selection or go online. So much to choose from, you will not be disappointed.
Merry Christmas!