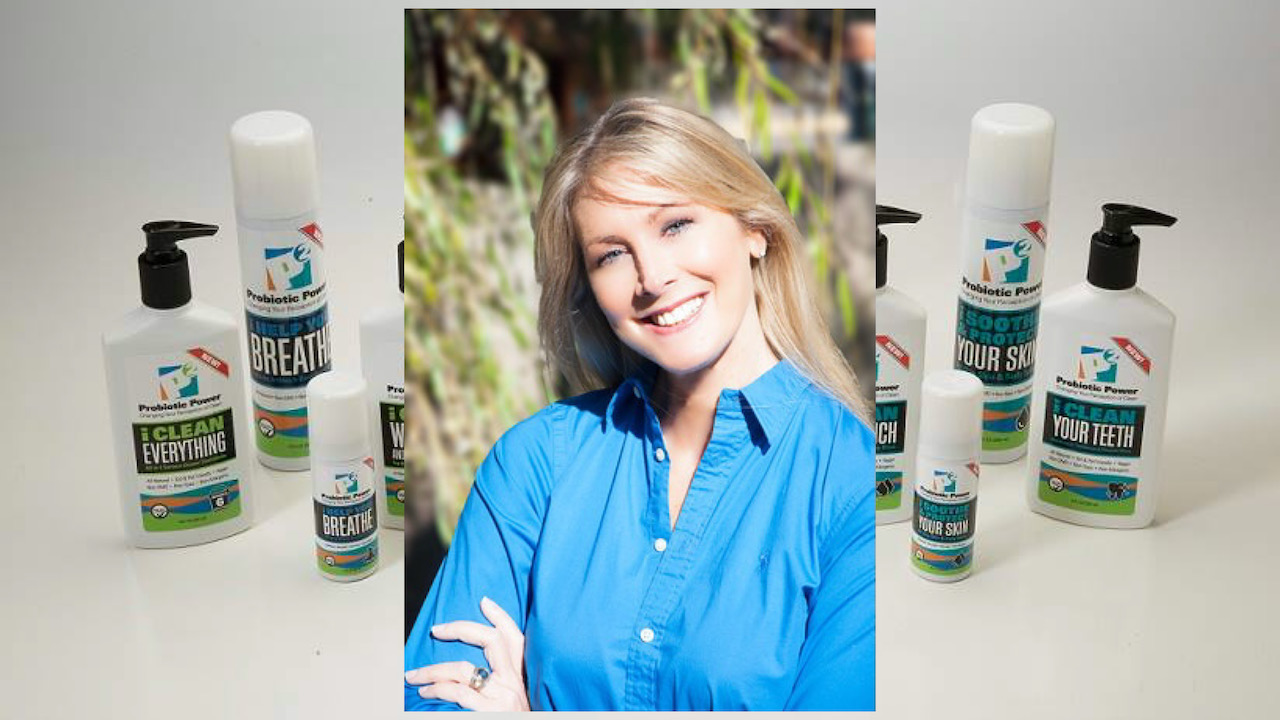 Heather Holmes
A couple of years ago, I came across The P2 Probiotic Power Products. It claims to make people, pets, and their environment the cleanest they can be by removing biofilm.
If you've ever had bronchitis or a sinus infection, you know how miserable it will make you feel. Now imagine having a combination of both for twenty years. That was Heather Holmes' case who worked with medical devices and in hospitals for 18 years. Seven of those years were spent studying Infection Control Practitioners and Microbiologists on sterilization methods.
"Not once did anyone ever talk about good bacteria, only bad ones," She recalls.
After finding out that her sinus infections were caused by biofilm, she had to find a way to eliminate the biofilm in her nasal cavity. She spent two years on bacterial research and learned that the most harmful bacteria live in biofilms, for example, superbug bacteria like MRSA, E. coli, Staph and Salmonella. This biofilm is inside us and all around us. It will attach to pretty much anything, and it sits at the microscopic level, so it's not visible. Biofilm is like a thousand sheets of plastic wrap, impenetrable and virtually impossible to eradicate. The easiest way to identify it is by the plaque on your teeth, or an itchy, burning patch of psoriasis or eczema. Your sticky countertop or discolored tile and grout have biofilm, too.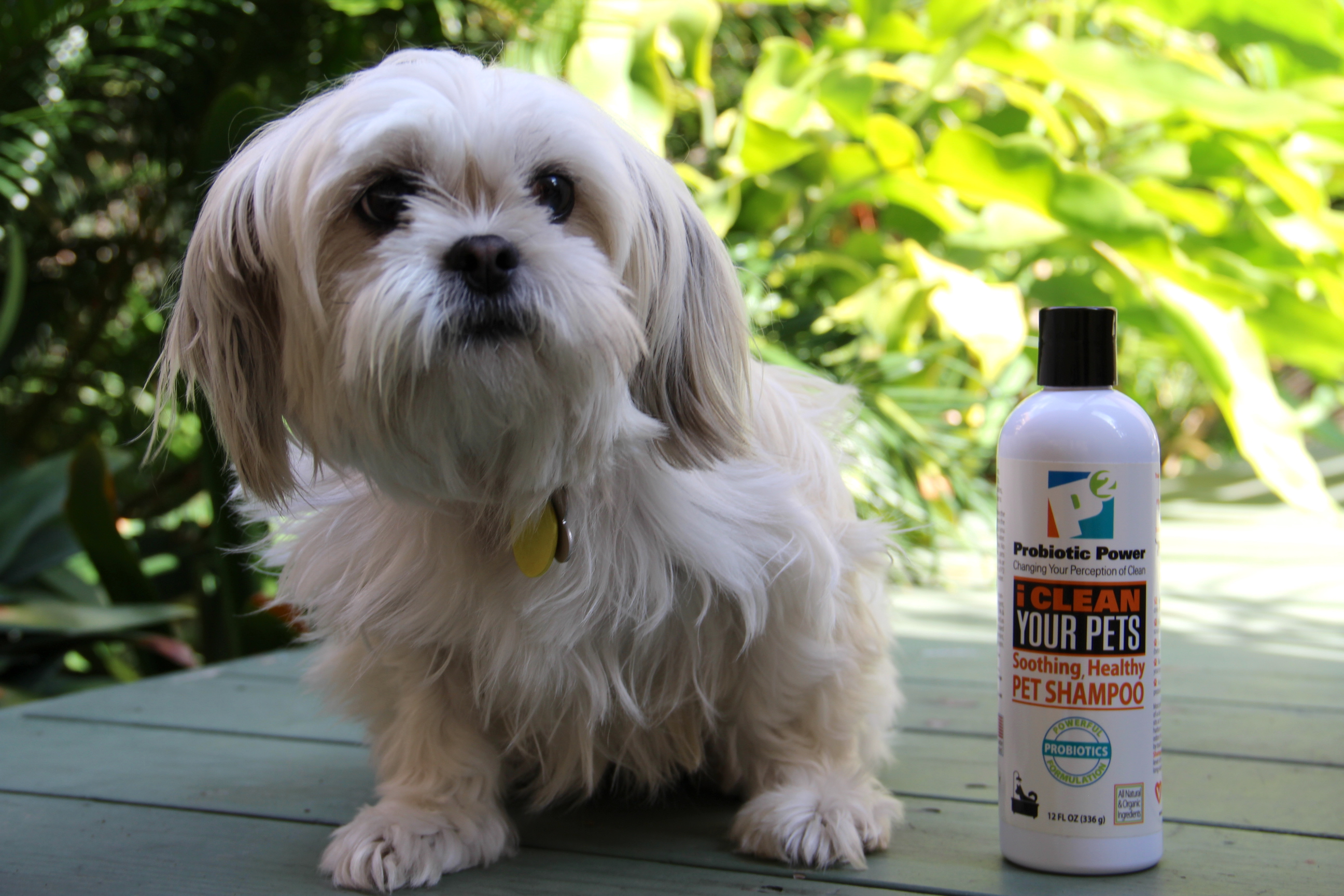 Missy the Shih Tzu Pet Reporter
"My research had shown me that there was some promise with soil-based probiotics in eliminating biofilm," says Heather. "Developing soil based probiotic combinations to eradicate biofilm that could be used in products became my passion. Seeing successful results in livestock over a several year period, I started to use the probiotics up my nose and in my ears. With the biofilm removed, my immune system recognized a change, and I no longer had sinus infections." (haven't had one in ten years!)
This company has spent years on product development and testing to ensure the safety, efficacy, and quality of their products. Today, the full line of P2 Probiotic products has helped people remove biofilm from head to toe and all around. Every one of these P2 products incorporates different proprietary combinations of soil-based probiotics:
Probiotic Pet Odor & Itch Spray Probiotic
I have tried the Probiotic Power Washer Cleaning additive and have achieved some great results. Your Clothes attract germs and viruses just like surfaces (e.g., your washer), so it's imperative to add probiotics to your washer and clothes.
This is a revolutionary product that truly goes to the microscopic level to remove the dangerous plaque that feeds and protects the mold, fungus, mildew, bacteria and viruses that can make you sick.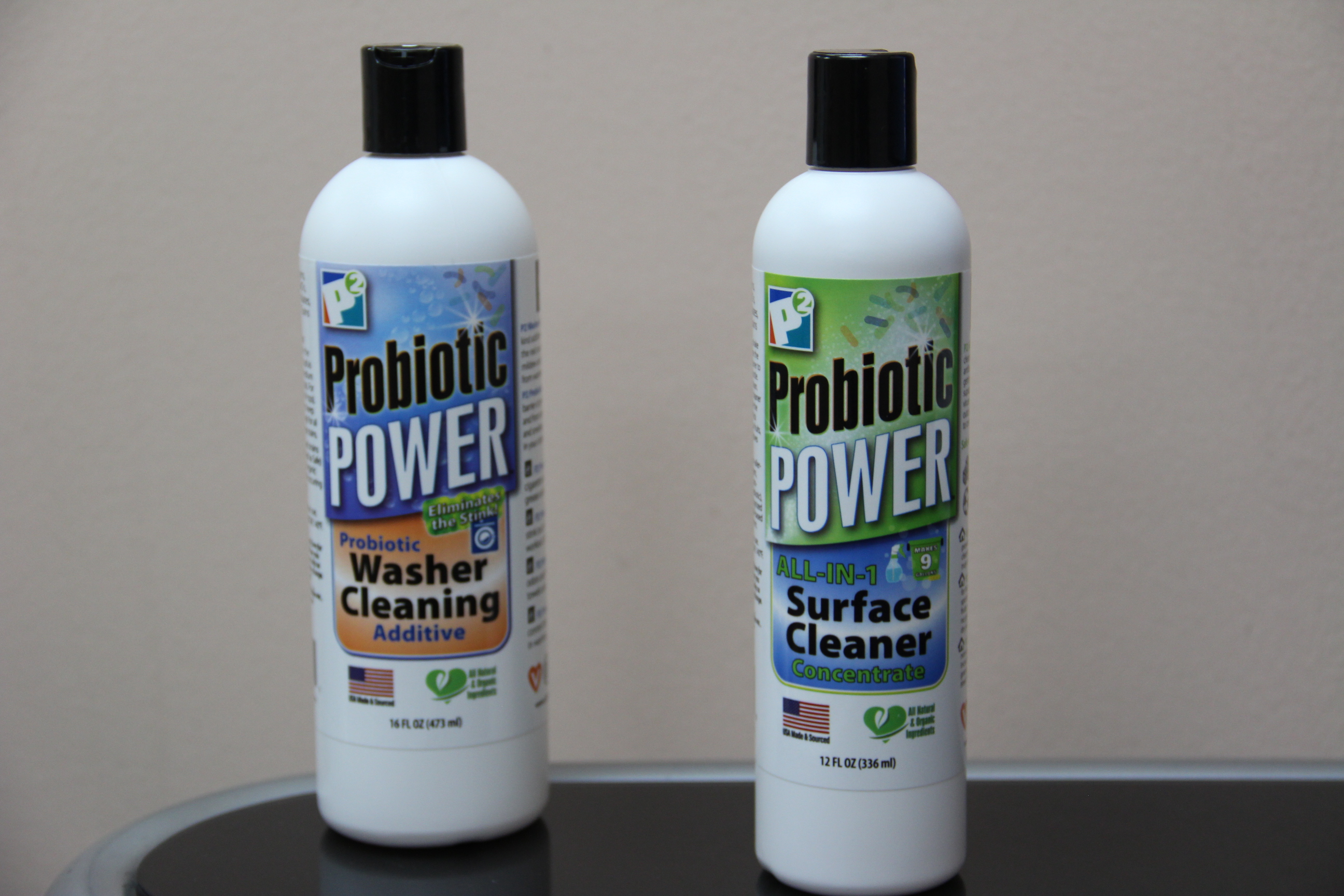 When clothes are washed in warm water and dried on low, P2 Probiotics will remain in clothing for days. P2 Probiotics will continue to clean your washer, as well, even after you close the lid!
P2 Washer Additive can be used with any detergent that does not contain bleach. Bleach will kill the probiotics.
Now for my utmost favorite, the ALL-IN-1 should be in everyone's home.
The i-Clean Everything All-in-1 Surface Cleaner Concentrate cleans EVERYTHING — Porous and non-porous, glass, granite, marble, wood, stainless, tile, concrete, laminates, and Formica. Great for stains and odors.
P2 controls mold, mildew, and fungus. With detergents, enzymes, and probiotics, i- Clean Everything cleans at the microscopic level, going beyond conventional cleaners, to remove biofilm and protect surfaces against harmful, pathogenic bacteria, like EColi, Staph, MRSA and Salmonella for up to three days. Without biofilm, bad bacteria cannot survive. Surfaces are brighter and return to their original luster.
They are safe for children and dogs. The ingredients in this product include: A Proprietary Blend of FDA GRAS Spore Probiotics, Enzymes, Water, Soluble Biosurfactant (microorganisms) and Organic Spearmint.