If you are seeking a gentle deodorant, give Hempz CBD Herbal Body Deodorant sticks a try.
They come in 3 different scents; Lavender, Eucalyptus & Tea Tree and the unscented one.
They all have a clean scent that soothe the mind and help to relieve stress. Free of aluminum, alcohol, and baking soda, they help eliminate odor with long-lasting essential oil blend.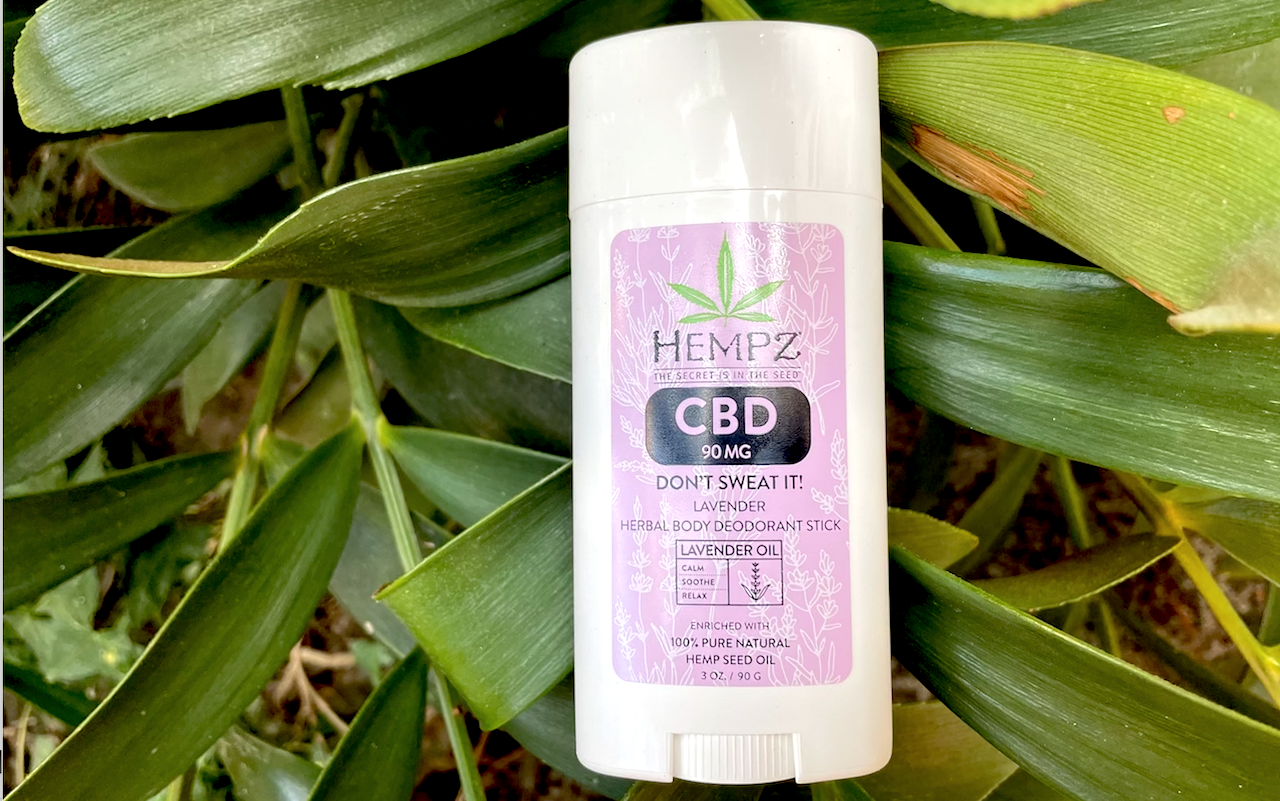 It's easy to apply and glides on easily without leaving any residue. The deodorant is enriched with 100% pure hemp seed oil.
For more info go to: www.hempz.com