Dr. J's Natural Face Mist Toner:
The PCA Face Mist Toner is a brightening, refreshing & nourishing toner that can be sprayed on your face throughout the day. It is formulated to promote healthy skin and brighten your complexion for a radiant, smooth feeling. PCA has the potential to fight microbes in your environment for up to 24 hours. This PCA ingredient has also shown to promote collagen production, reduce wrinkles & scars. it contains antibacterial properties that has potential to combat acne. It comes in various scents: orange, rose and lavender.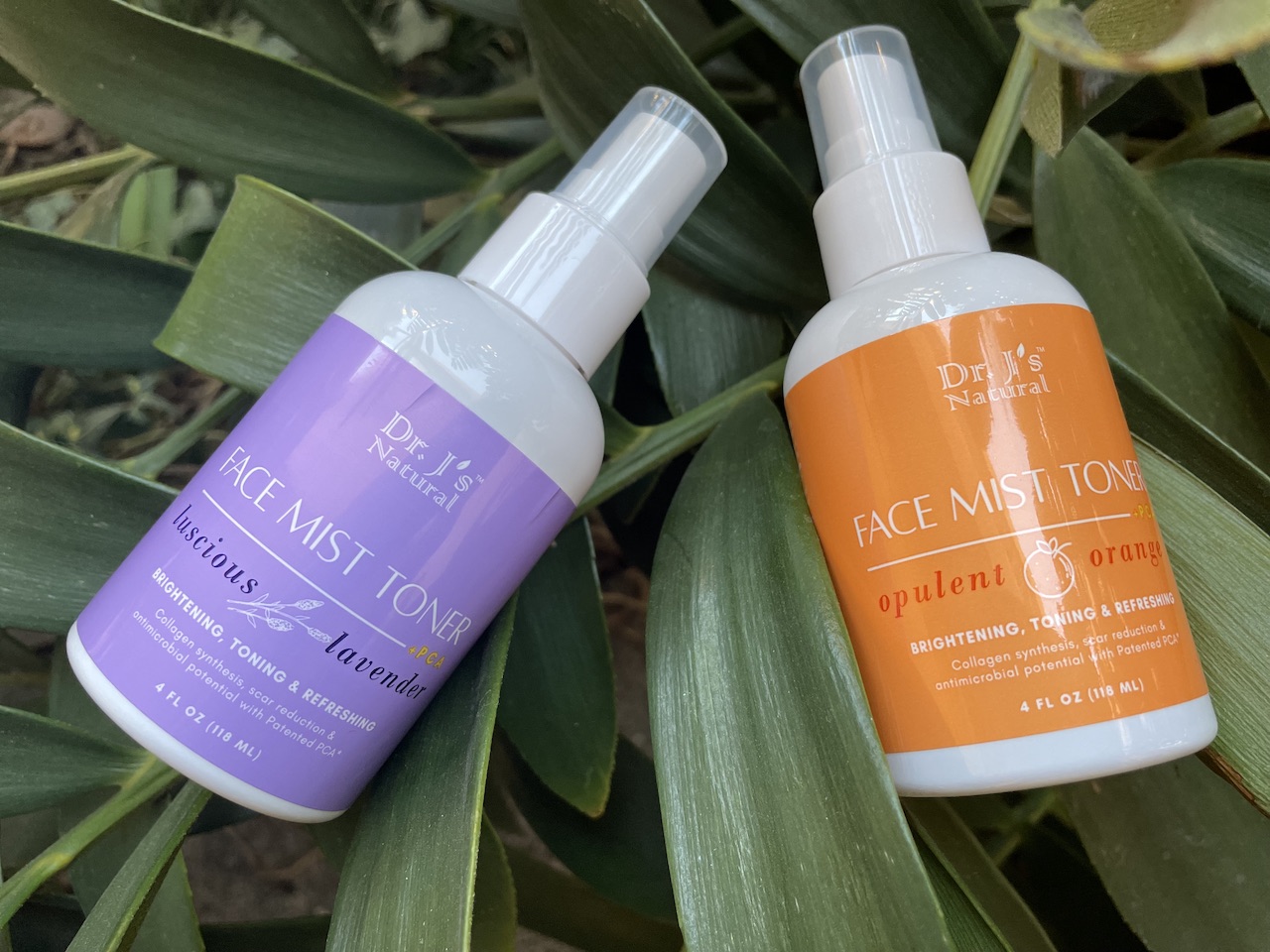 Combine PCA with Toner with Dr. J's Natural PCA Fresh Face Wipes:
Most of us use makeup remover in the form of liquid. Step one, you must apply the liquid which needs to be rinse thoroughly before being able to apply a night cream or oil depending on your regiment. Thanks to science we now have another alternative called face wipes.
Their soothing, rinse-free formula is designed to wipe away everyday makeup while cleansing your face of residual dirt, oil and sweat. PCA, Fresh Face Wipes are designed to fight off microbes and provide your skin with major health benefits that have been researched in the medical literature and backed by 18 US Patents. PCA contains potential skin-boosting properties such as broad spectrum antibiotic, collagen synthesis and the ability to minimize wrinkles & scars on the skin.
I tried it and it worked like a charm. Very convenient you can also use PCA after exercising or gardening, what ever make you sweat. It will leave you refreshed!
For more info go to: http://www.drjsnatural.com