With race seasons in full swing post-pandemic shut down, from obstacle course racing to triathlons, weekend warriors and athletes are training hard. With training, comes the need for performance apparel and products that can help us on our journey to the start line.
Enter, BeachBox. A game changer portable shower for the mud run and triathlon community, we're flagging this as a MUST-HAVE for the on-the-go athlete. How many times have you finished a Spartan Race, Tough Mudder or beach run and you wish you could have a proper rinse and wash before heading to that celebratory meal with the team? Countless for me…
Founded by Eron Broughton and based in California, BeachBox 1.0 is not just a product for surfers and beachgoers. It's also great for mountain bikers, paddle boarders, kite surfers, wind surfers, kayakers, scuba divers, ocean swimmers, and even fisherman.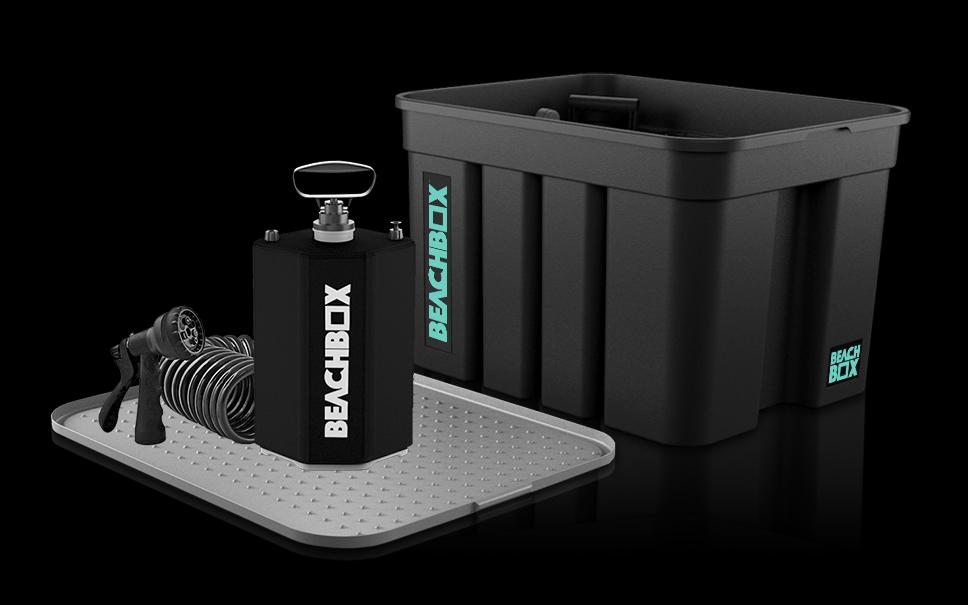 When you purchase a BeachBox you're buying 4 products in one, because of its unique 4-in-1 design:
1. Insulated and removable portable shower tank
2. Non-slip changing lid
3. Large modular storage tub for all your gear (wet/dry section and smaller tubs for essentials)
4. Changing tub (Durable enough to stand inside and pull off your wet, muddy and dirty gear)
Great for post-race, post-beach trip, camping and even dog baths!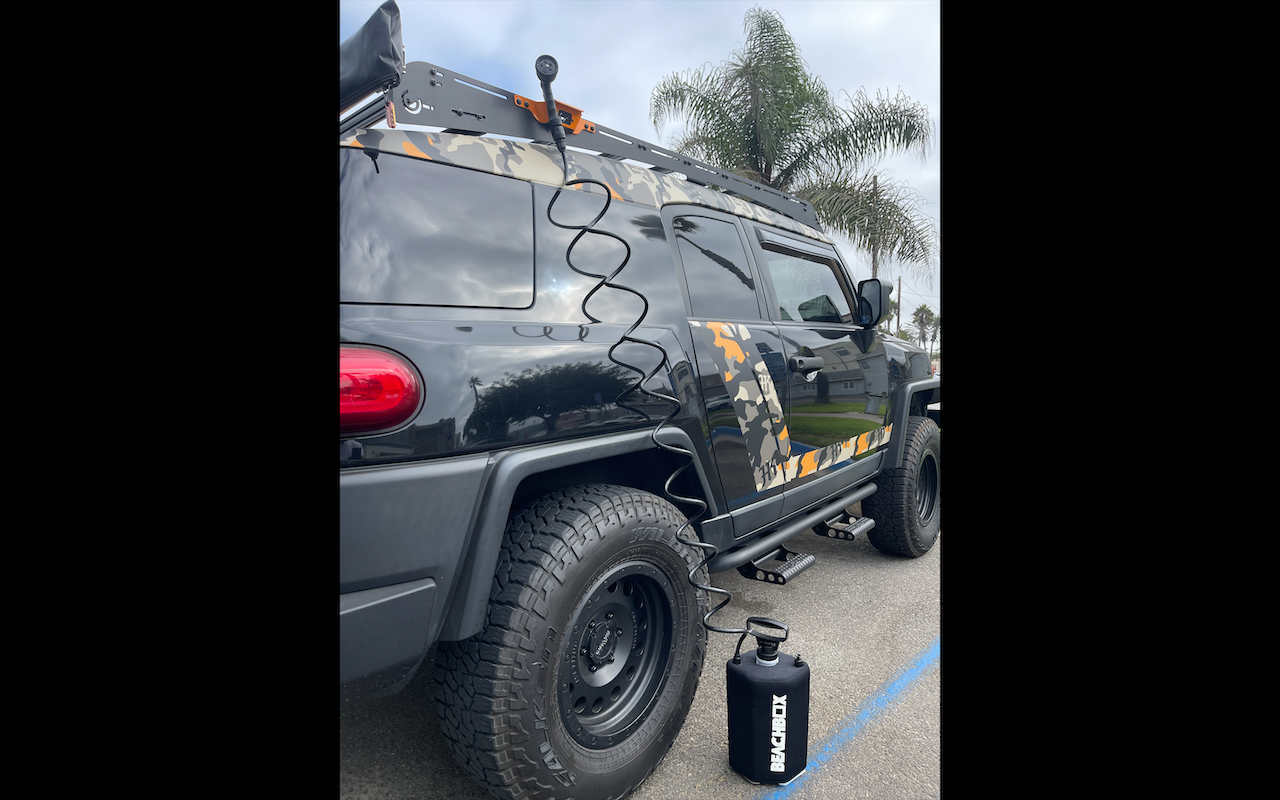 Justin Nucum, CEO of Hardkour Performance stores his BeachBox in his car for races!
The BeachBox is the ultimate portable shower and storage box. The perfect wingman for ALL outdoor enthusiasts. Perfect as a camping shower, an organizer for the gear junkie, or a person on the go needing to spray down the kid or the dog! How you use it is up to you.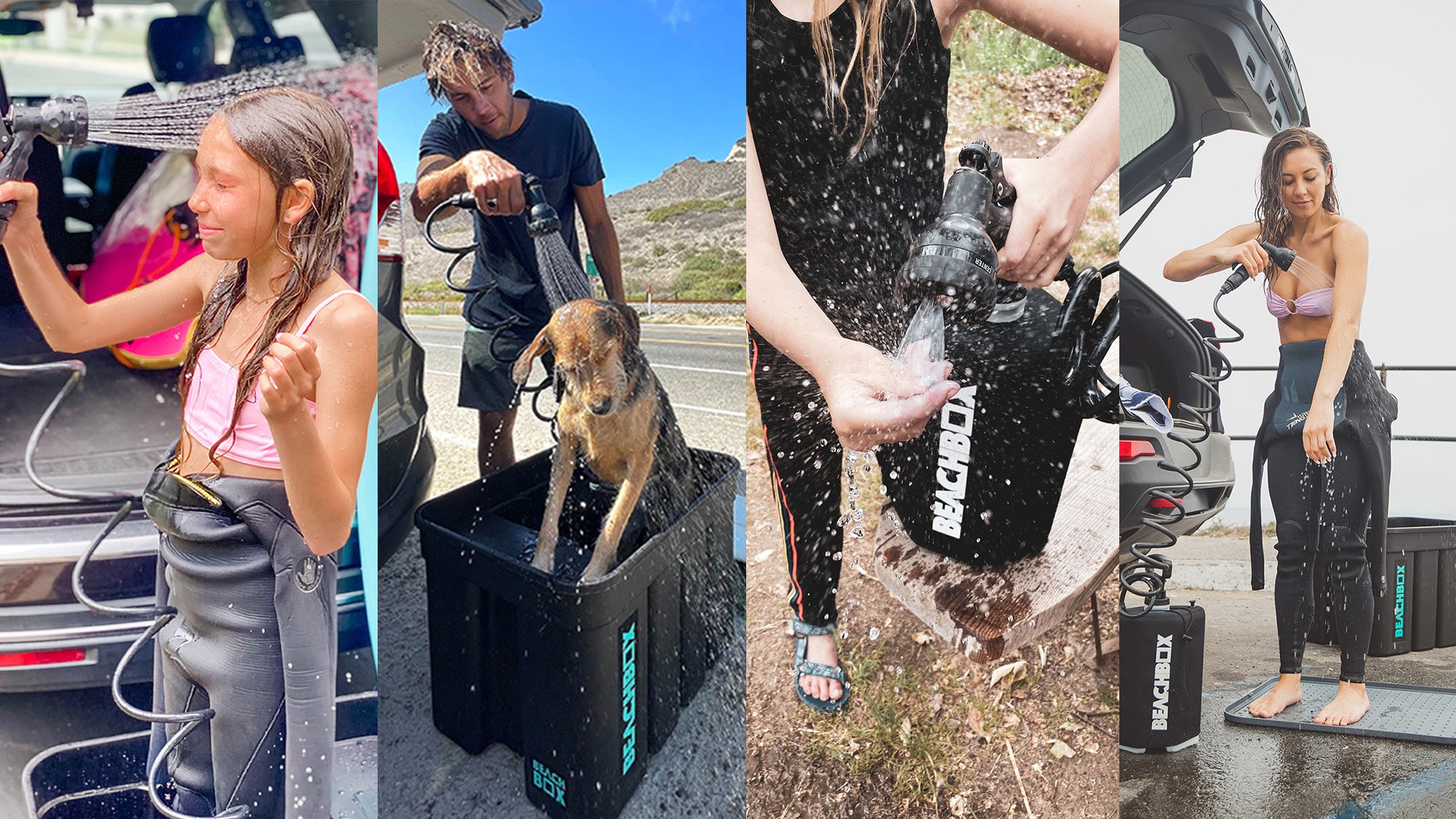 Shop for yourself or gift for the holidays at www.thebeachbox.surf