Ogema Larry Romanelli & Erica Skynn backstage at Daytime Beauty Awards
It's not everyday that Native American business owners are given the spotlight. Michele Elyzabeth, founder of the Daytime Beauty Awards (DBAs), saw a great need to lift up the Native American community and shed light on their incredible contributions to our industry. On Sunday, September 12th the DBAs recognized female beauty entrepreneur, Erica Skynn for her work in creating Derm7. Ogema Larry Romanelli of Erica's Little River Band of Ottowa Indians' tribe flew to Los Angeles to present Erica with The Innovation Award.
Addressing the DBA audience in his native tongue, Ogema Larry Romanelli said in his speech, "I am proud to be here today traveling from the city of Manistee along Lake Michigan, representing the 4,000+ members of our tribe who are all supporting our member: Erica Skynn. Erica's family can be traced back hundreds, if not thousands of years originating from the Algonquin Nation. She is an inspiration to us all."
"Erica, you exemplify the true strength of Native American women… Although we have over 550 tribes across the country, our Native American populations have dwindled significantly. It's people like you who lift up our culture and help to keep our communities thriving," Larry added.
On the red carpet, Erica wore her custom jingle dress made by tribe members for the special occasion.
The 3rd annual Daytime Beauty Awards recognized science behind beauty and spotlights health and wellness professionals in the fields of dentistry, medicine, health and fitness, aesthetics, skincare, color and styling, cannabis, beauty innovation and more. Other presenters included Tommy Chong, Regina Hall, Richard Halpern as Austin Powers, Chelsea Harris, Cheryl Hines, Karen & William Lauder, Kurt Rambis and more.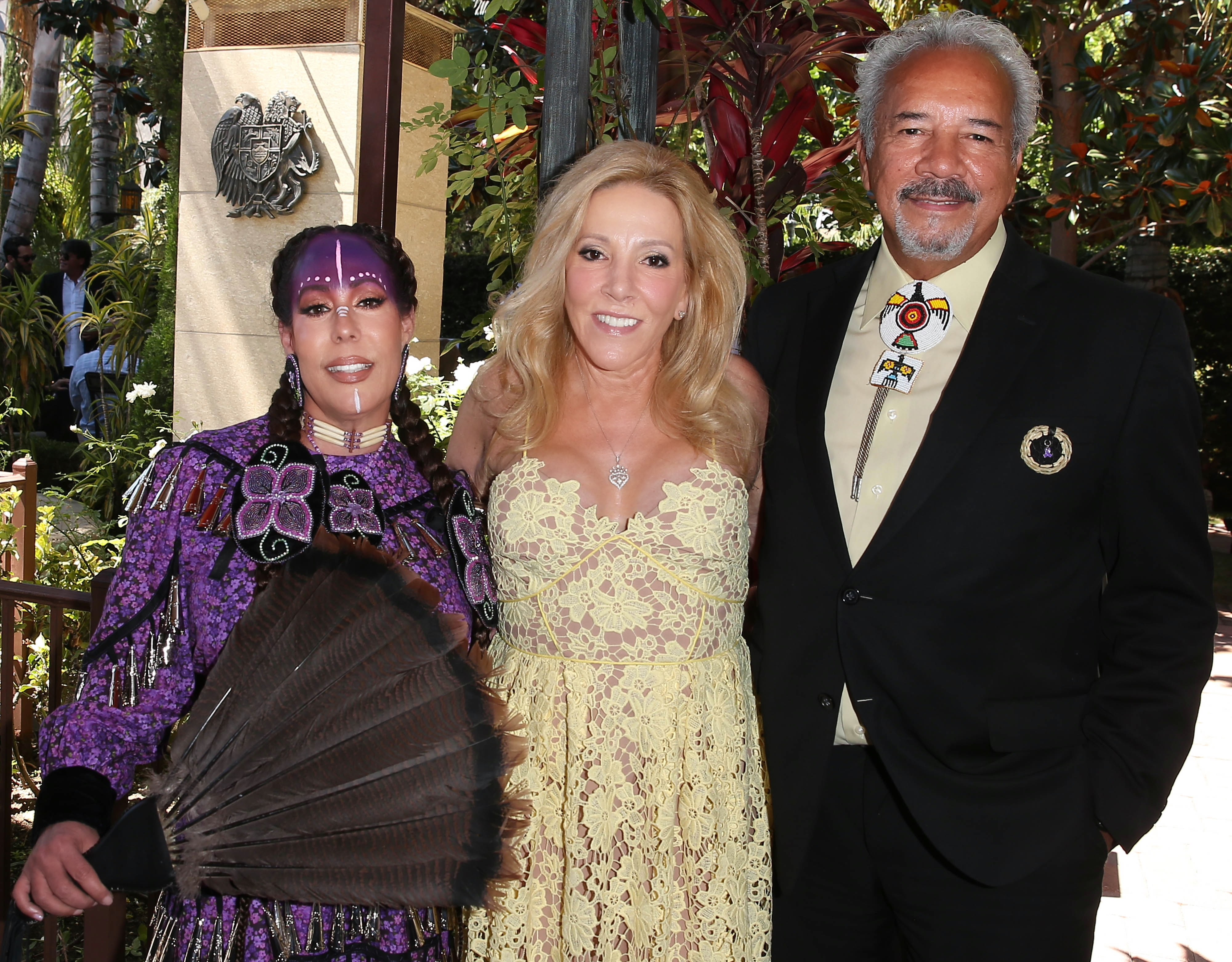 Erica Skynn, Michele Elyzabeth, Ogema Larry Romanelli
Erica Skynn was born and raised in Los Angeles where she started a career in finance. After her mother was stricken with cancer, she began researching solutions for the burns caused by radiation. Determined to find a solution to help her mother, Erica received a scholarship to the renowned International Dermal Institute to become a skincare therapist. Under the guidance of Jane Wurwand founder of Dermalogica, who became her mentor, she earned all her certifications. Her journey had just begun.
In 2011, she opened her first business, The Long Beach Medispa after obtaining a loan from her native tribe. It was then that she realized the lack of skincare products formulated specifically for melanated skin. There was a great demand for ethnic skincare and no effective product on the market treating skincare ailments specific to dark skin.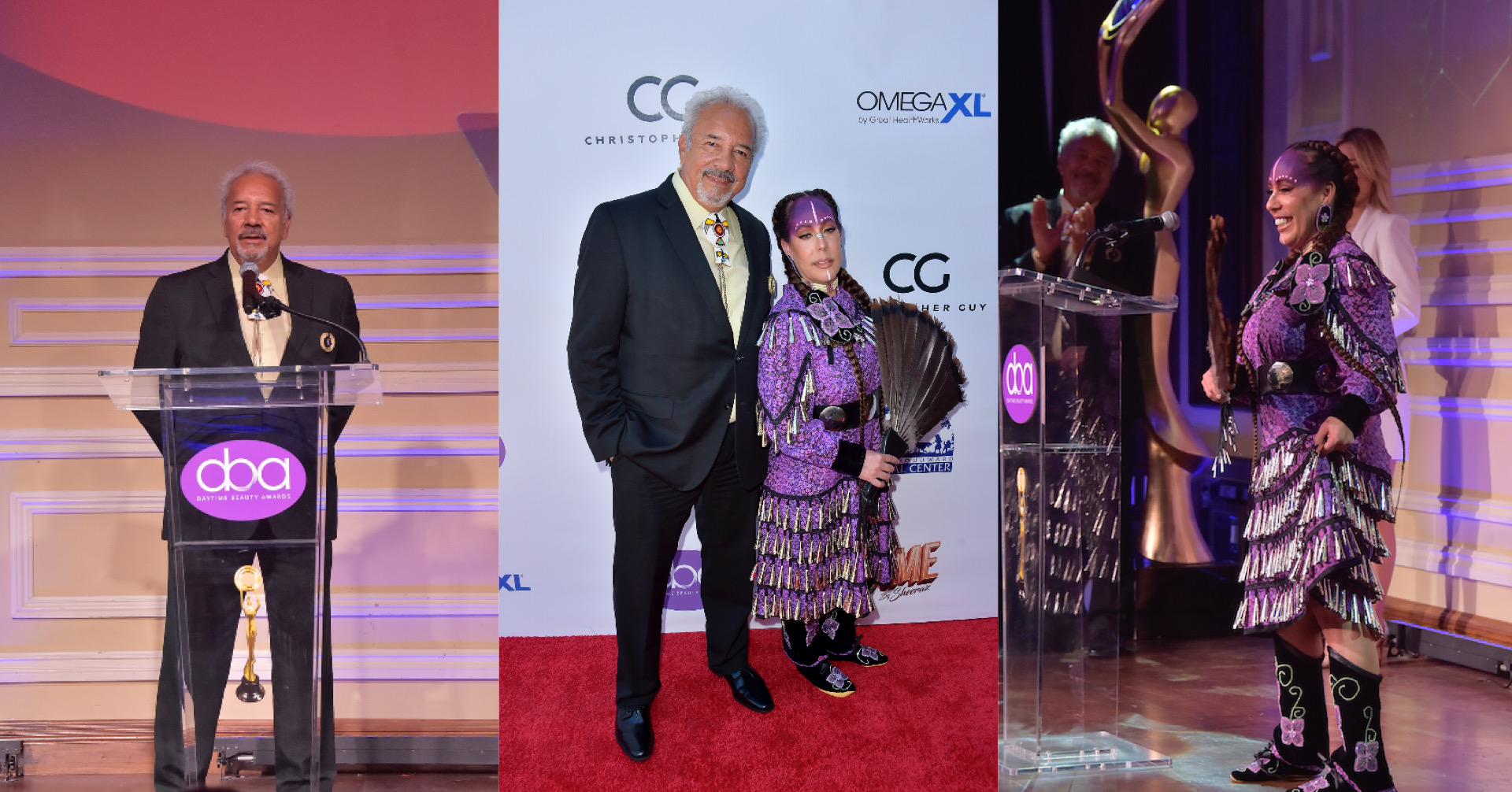 After years of research and clinical trials, she scientifically developed products to treat these concerns. Erica Skynn prevailed, quickly rising to success. With the help of World Boxing Champion Floyd Mayweather, who volunteered to support the launch, Derm 7 was born. A full line of products followed addressing acne, scarring, melasma, blemish bleaching and anti-aging. Praised by the stars, her clients include Tamar Braxton, Toni Braxton, New Orleans Saint Marcus Williams, former WNBA player Ty Young and LA Sparks player ​​Te'a Cooper, to name a few.
Derm7 was created with love and inclusivity for all underrepresented skin types and tones.