After being restricted in every way for more than a year with our daily activities, a visit to the dentist for teeth cleaning was probably the last thing to do on your list. Notwithstanding the fact that in normal times, many people of all ages are afraid to schedule an appointment anyway, and I happen to be one of them. There are always various consequences that you may suffer. So, the first thing to do to lessen your fears, is to find the right dentist. Someone that you have confidence in and who can do everything from filling and cleaning, to implants and more. Fortunately, a couple of years ago, I met Dr. Sahar Verdi, a highly trusted board-certified periodontist, cosmetic dentist, and oral pain specialist based in Los Angeles. She was able to help me through a difficult implant which could have resulted in disaster.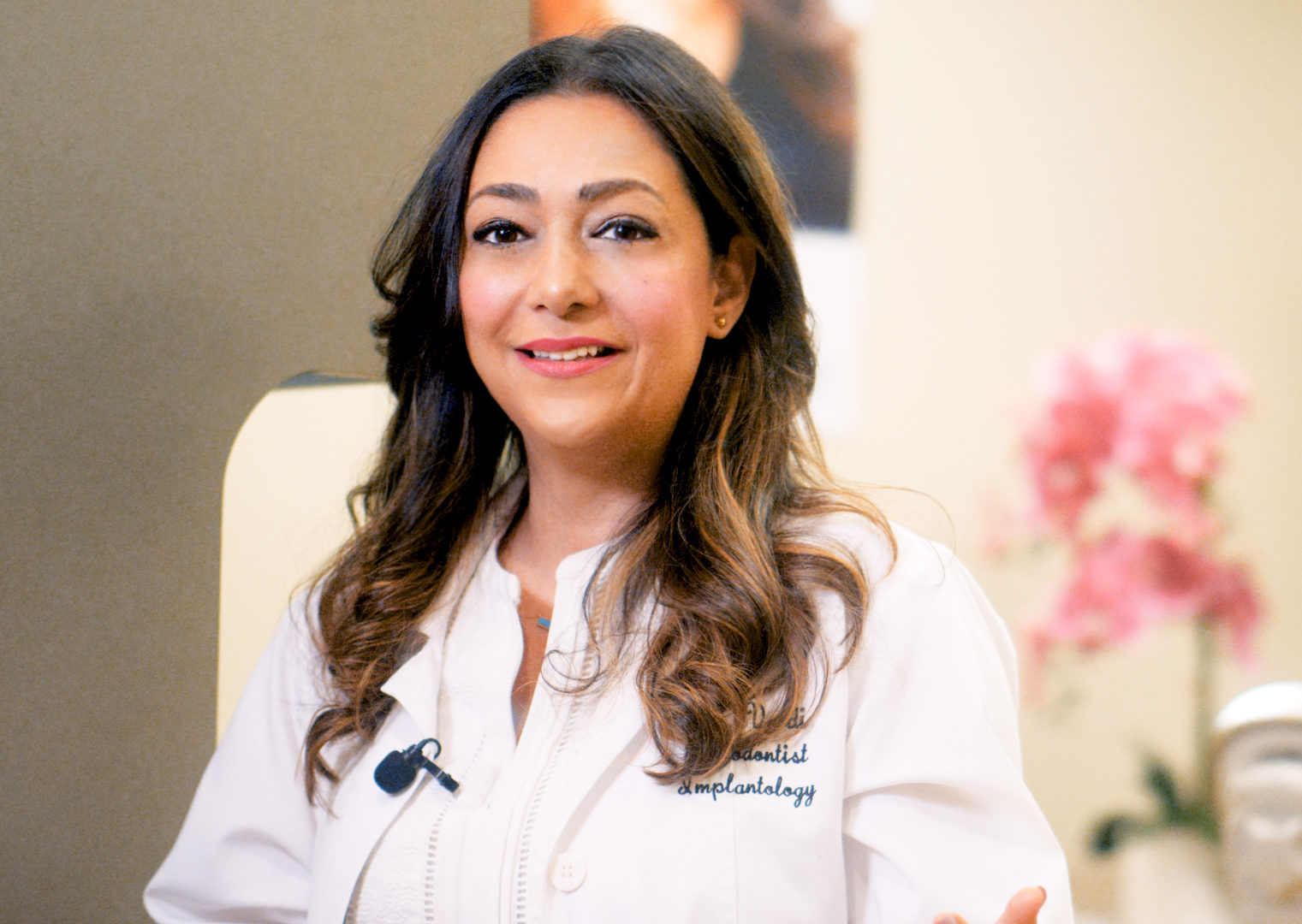 Dr. Verdi has two practices: Dental Specialists of California in Thousand Oaks and Dr. Verdi & Associates in Los Angeles. After receiving her Bachelor of Science from the University of California, she went on to receive her periodontal graduate degree and Doctor of Dental Surgery, from New York University where she conducted advanced research on periodontal diseases as well as dental implants.
She is known for helping her patients when suffering from missing teeth, bone grafts, treatment of periodontal disease, and dental emergencies. She has mastered the art of pain-free treatment for her patients.
According to Dr. Verdi, it all starts with basic hygiene. Having your teeth cleaned is not a luxury but rather a necessity.
You may not see it, but after a while plaque grows on your teeth which is comparable to a thin film. Eventually, teeth build up tartar that ultimately may become a much bigger problem causing bacteria and resulting in gum disease. Once the gum becomes inflamed and infected, it separates from the tooth. It is called periodontal pocket. The bacteria produce acids that can soften the enamel while creating cavities. And therefore, you must have your teeth cleaned every six months without failure, even if you brush and floss daily. She also believes in daily use of a water pick and electrical toothbrush, using both methods properly.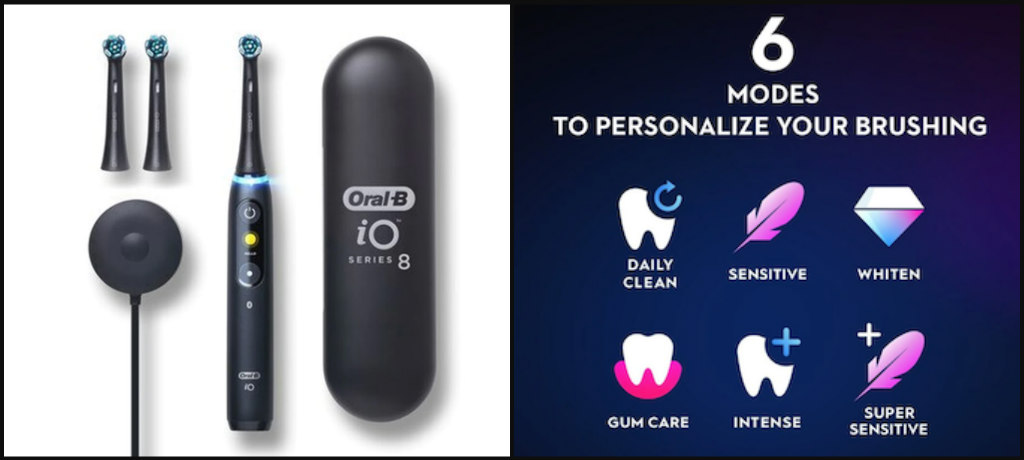 I just added the Black Onyx Oral-B iO Series 8 Electric Toothbrush to my brushing routine, and I am quite pleased with it. The Oral-B iO Series combines powerful, but gentle micro-vibrations with Oral-B's unique dentist-inspired round brush head design for a professional clean feeling every day. The Smart Pressure Sensor helps to keep you from brushing too hard to protect your gums and enamel. AI Recognition using an interactive display helps guide you to your best cleaning for all areas of the mouth. A 2-minute built-in quadrant timer pulsates every 30 seconds, ensuring a complete clean. The frictionless, smooth magnetic drive system transfers energy to the bristle tips for a clean that wows. Replace your Oral-B iO Series Replacement Brush Heads every 3 months for best results.
It comes with (1) Oral-B iO Series 8 Black Onyx, (3) Oral-B iO Ultimate Clean Replacement Brush Heads, and a premium travel case.
It is equipped with 6 Smart Modes for personalized brushing: Daily Clean, Whitening, Gum Care, Sensitive, Intense, and Super Sensitive.
It has an Interactive color display for real-time coaching and is compatible with Oral-B iO Replacement Brush Heads.
Finally, it connects to the Oral-B app using Bluetooth to help you track your brushing habits. With all of this in mind, do not delay your appointment to your dentist. It is the right thing to do.