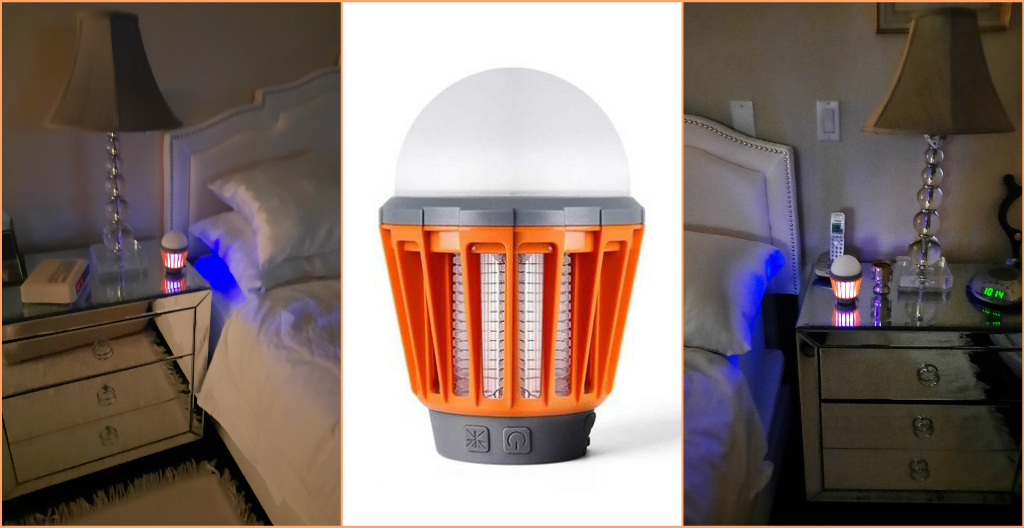 They're back… although it is just the start of the return of the mosquitos, a piece of advice; don't wait until they invade, act now. There is nothing more annoying than insects and especially those pesky mosquitos trying to get inside your home. So, what are our options? One is installing mesh screens on your doors; however, they still find a way to get in. Once inside they will make their way to your bedroom and before you know it, they will feast on your body. The second option is to protect the perimeter of your bed. I just discovered the outdoor Bug Zapper by Boundery. However, I use mine indoors.
The Bug Bulb 2-in-1 Lantern is an insect trap that traps and eliminates bugs from your spring/summer nights! This special bug zapper shines bright with 6000K white light and works as a bug zapper to attract and kill mosquitoes, and gnats.
It has 4 light modes and uses 5W to maintain a 16'x16' bug-free perimeter for 15 hours. As a flashlight, it uses 1W in all 3 modes: 20% mode = 20 hrs. of 30lm, 50% mode = 8 hrs. of 90lm, and 100% mode = 4 hrs. of 180lm.
Using the built-in hook, hang the traps outdoors like camping lanterns. Set them on your patio, from the peak of your tent, or place them on a flat surface like a table light. The bug zapper outdoor protection is cordless, compact & portable.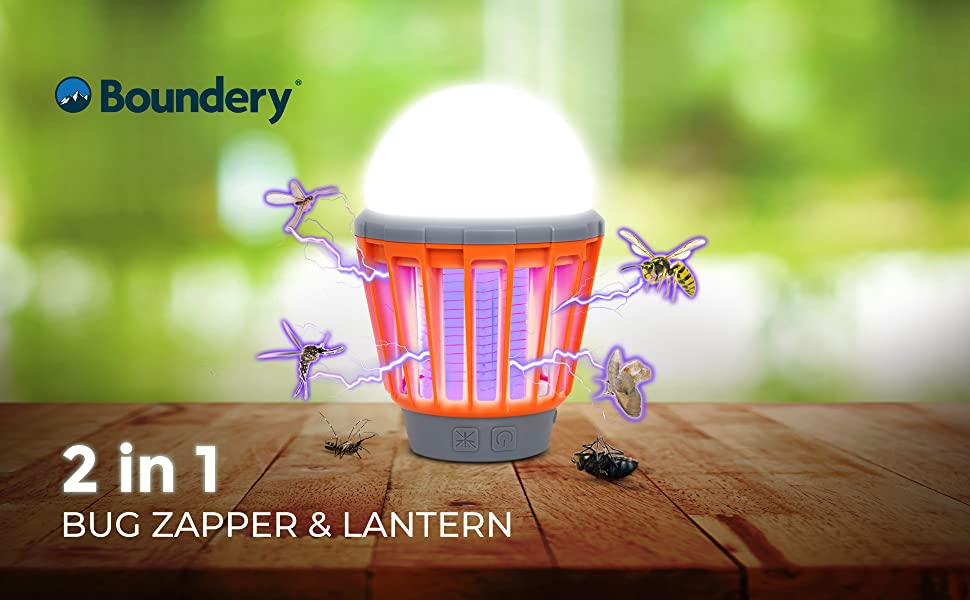 The MOSQUITO ZAPPER BULBS are safe for children and pets. Unlike bug sprays and electric lantern smoky coils, this indoor mosquito killer is non-toxic, energy-efficient, and silent. It comes with a durable shatter-resistant ABS cover and a built-in smart chip that prevents it from overheating.
Last but not least, the Mosquito Killer Lamp is IPX6 waterproof and lightning-proof. Use the electric fly zapper for camping, BBQ, patio, backyard, traveling, hiking, or for your bedroom. After use, rinse under water and charge using the USB cable. I have it and it works.
For more info go to: https://shop.boundery.com/