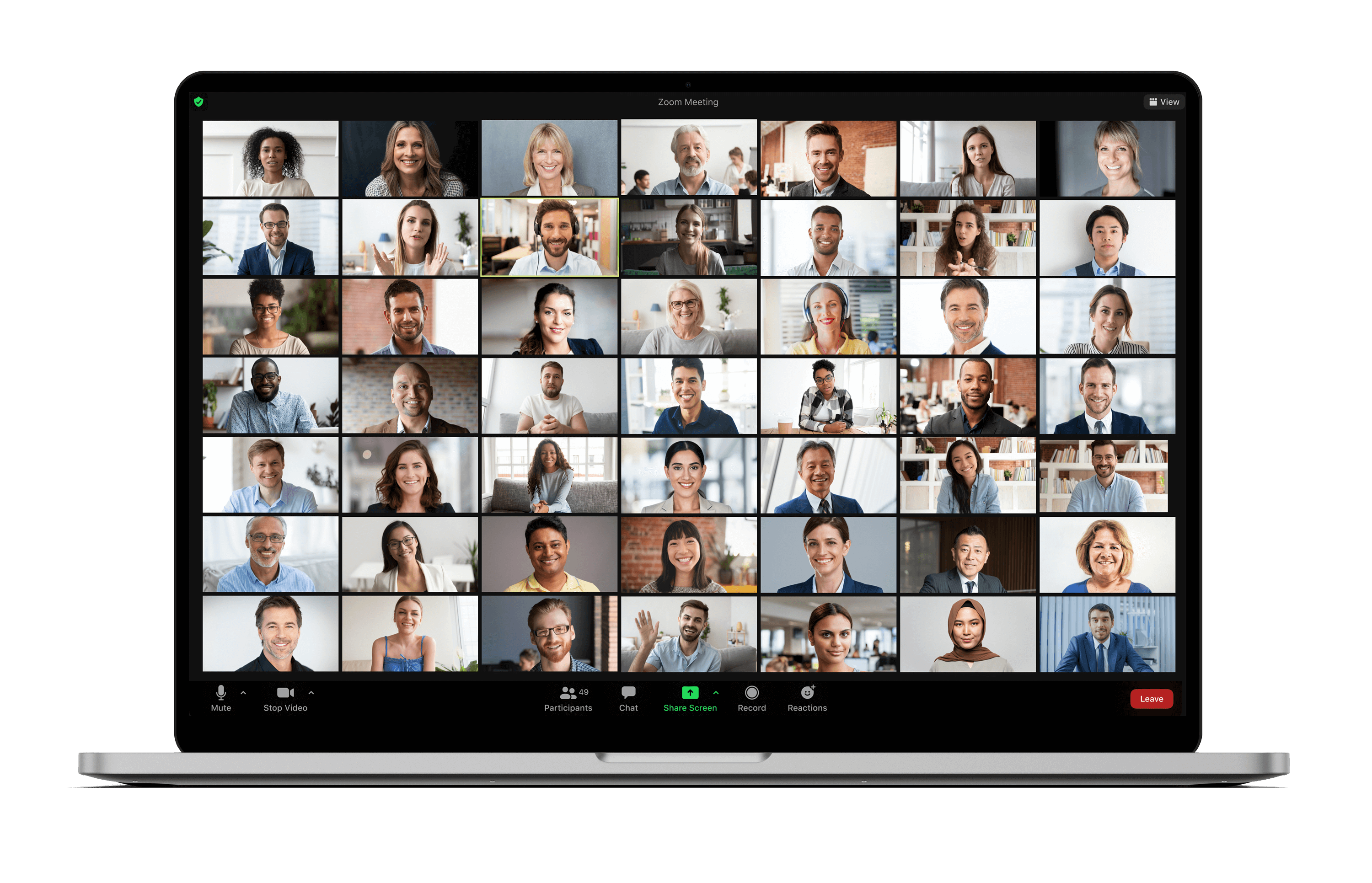 In March 2020, office and personal life changed forever. The COVID pandemic forced us to lock ourselves inside of our homes and apartments. The way we communicated quickly turned 100% virtual. From business meetings to family gatherings… every conversation was through a screen. Thanks to Zoom, multiple households and offices could 'meet' and see each other from anywhere in the world.
Although Zoom rose to virtual fame during the pandemic, the company was actually founded in 2011 by Eric S. Yuan. Headquartered in San Jose, CA, the public company has grown into a tech empire with over 3,800+ worldwide.
Essentially, Zoom came out on top of the world in a matter of months. So, as the world opens up again, how is Zoom improving and evolving? Many offices have turned remote permanently, while some are testing out 50/50 in-office schedules. It's quite possible that because Zoom exists, this hybrid office life became a feasible option forever… instead of temporary.
Recently, Zoom teamed up with SurveyMonkey and BCG to do some research on why/how video conferencing is essential in a hybrid workforce to help bring it all together. The poll was conducted with over 1,500 U.S. based remote workers (here) and found that two-thirds (65%) of respondents who have been working from home over the past year said that a hybrid work environment was their ideal work model. To meet employee's needs, organizations must support flexible work models and give employees more autonomy in how they structure their work week, helping to improve productivity and create a better work-life balance as a result.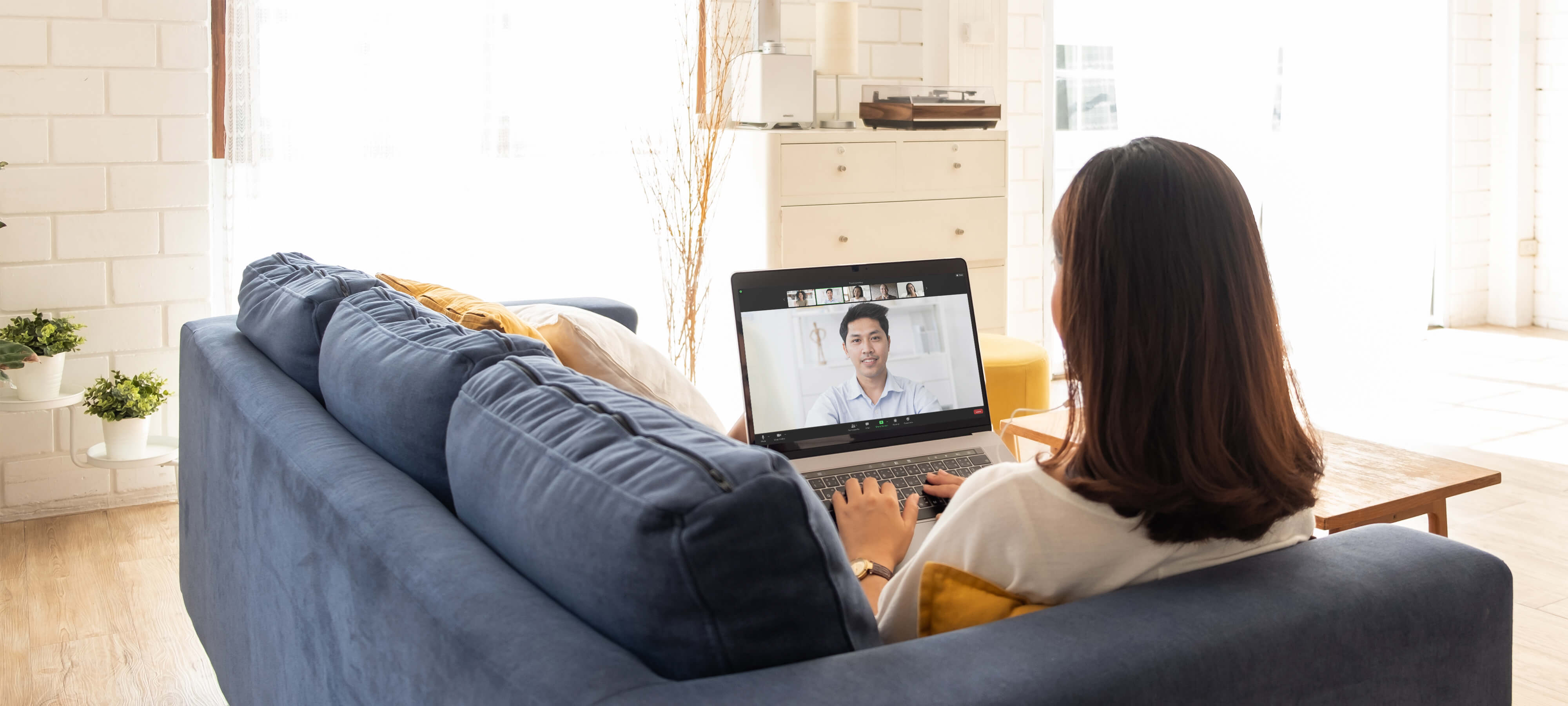 According to Zoom's recent report with Boston Consulting Group (BCG) (here), they found that hybrid working models are here to stay – businesses surveyed expect over a third of employees to work remotely beyond the pandemic and in the technology industry specifically, 84% of businesses surveyed agree "video conference solutions will continue to be essential for business operations beyond the pandemic."
So, how can you be more productive during those days you're working from home? Zoom has 9 actionable tips on how to make it easier to get things done during meetings, (here).
Ensuring interoperability, so that users can seamlessly integrate all their favorite working/productivity tools with Zoom (Over 1,000 apps in our App Marketplace): The Importance Of Interop In Today's New World

Bring the world closer with Multilingual Events With Live Language Interpretation

Ability to Pair a Zoom Room with your mobile, share a whiteboard to Zoom Chat, use gallery view when content is share, control a shared desktop from Zoom Rooms for Touch, Real-time transcription ( – Zoom – Re-Entering the Office – Video ): Zoom Rooms Updates for the Hybrid Workforce and Office Re-Entry

Features to bring fun into your meetings: Filters, Reactions, Lighting & More! New Features to Liven Up Your Meetings

Zoom Rooms Voice Commands (Alexa for Business) – ability to control the meeting and room via voice commands: Alexa for Business Goes Live on Zoom Rooms Appliances

April Product and Features release: Updates Incoming! Vanishing Pen, InformaCast, New Meeting Reactions, and Zoom Chat Management

Empowering users with the right hardware (HaaS Blog) to meet from where they are: HaaS Website
Zoom on! https://zoom.us/