Lately, it seems that I have been constantly concerned about my weight. I tend to blame Covid because of our "stay at home" confinement, which meant eating more often. Although, I am disciplined about what I eat, there are times when I simply just cannot resist a good French pastry or a fresh baguette. Baking is an art and French pastry chefs are artists, so are bakers.
For the past few months, I have been hearing about a Bakery/café called "Sweet Lily" located in my backyard at 3315 Cahuenga Blvd in Los Angeles. It seemed that the entire French community had already visited Sweet Lily, except me.
To rectify that, I decided that it was time to schedule a visit to the place that everyone was raving about and meet its owners, Marine and Thibault. Naturally, I was interested in their story, so a quick phone call put me in touch with Marine, a native from Cannes, in the South of France.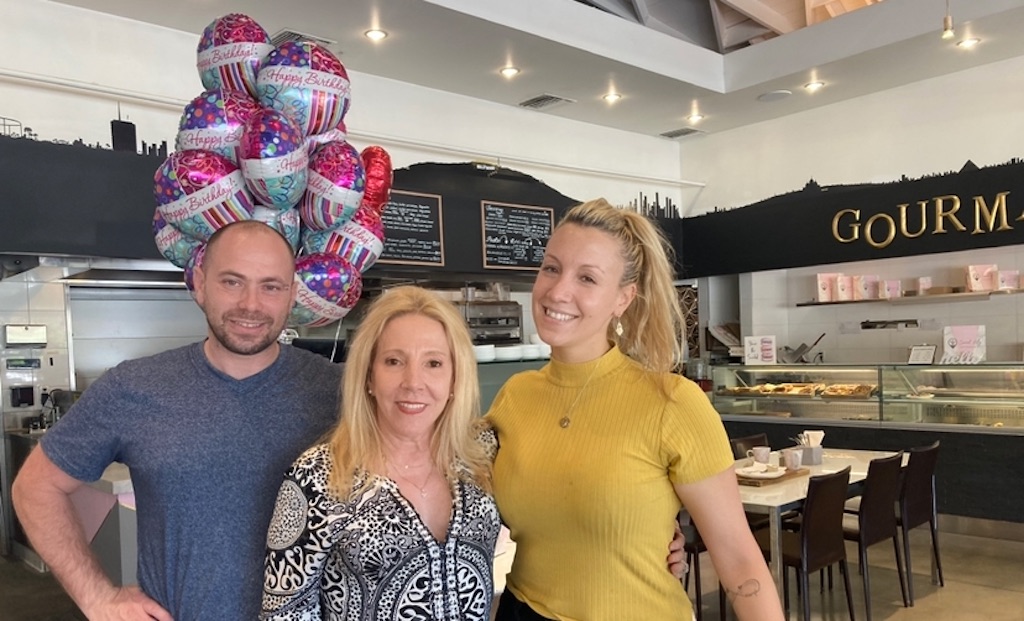 Michele with Marine & Thibault
During our conversation, I learned that she has been in the food industry for over 15 years and after meeting her husband Thibaut, an accomplished pastry chef and baker, they moved to Los Angeles to pursue their dream. Thibaut, with 26 years of experience, had owned two successful bakeries in Paris. His distinction for having the "Best chocolate eclair of Paris," still stands.
Two years ago, they finally made the decision to open their bakery and after an intensive search to find the perfect location, they settled on Cahuenga boulevard, steps away from Universal Studios, Burbank Studios, and minutes away from the heart of Hollywood. They named their oasis "Sweet Lily." I must admit that I was looking forward to my visit, so much so that I decided not to eat lunch that day just to be able to sample pastries without guilt. It took a short time to go from my office to their café, less than 10 minutes away.
A wall of windows adorns the front of the café which lets you peek inside. As you pass through the front doors of "Sweet Lily" you are stepping into a massive open space which is comprised of a spacious dining area, an open kitchen, a bakery on the left where the daily baked breads are on display, a showcase for the pastries and quiches to the right, as well as shelves filled with several of my favorite imported cookies.
For lunch you can choose from an extensive menu offering everything from a variety of salads, pasta, sandwiches, Quiches, Croque Monsieur, cheese plates, etc.… and of course pastries. I tried a variety of pastries, each one equally as tasty as the one before.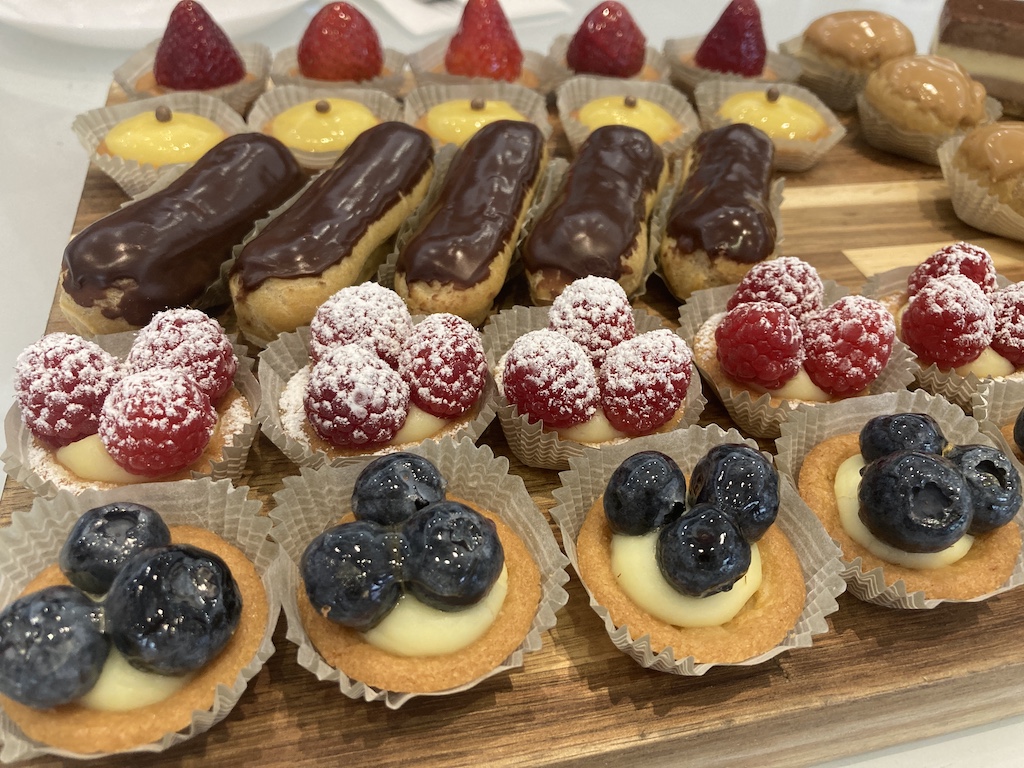 I started with a selection of petits fours; small strawberry, raspberry, blueberry and lemon tarts, the Saona a Brownie base, chocolate mousse with crème brûlée in the middle, and the eclairs filled with a chocolate custard cream, delicious!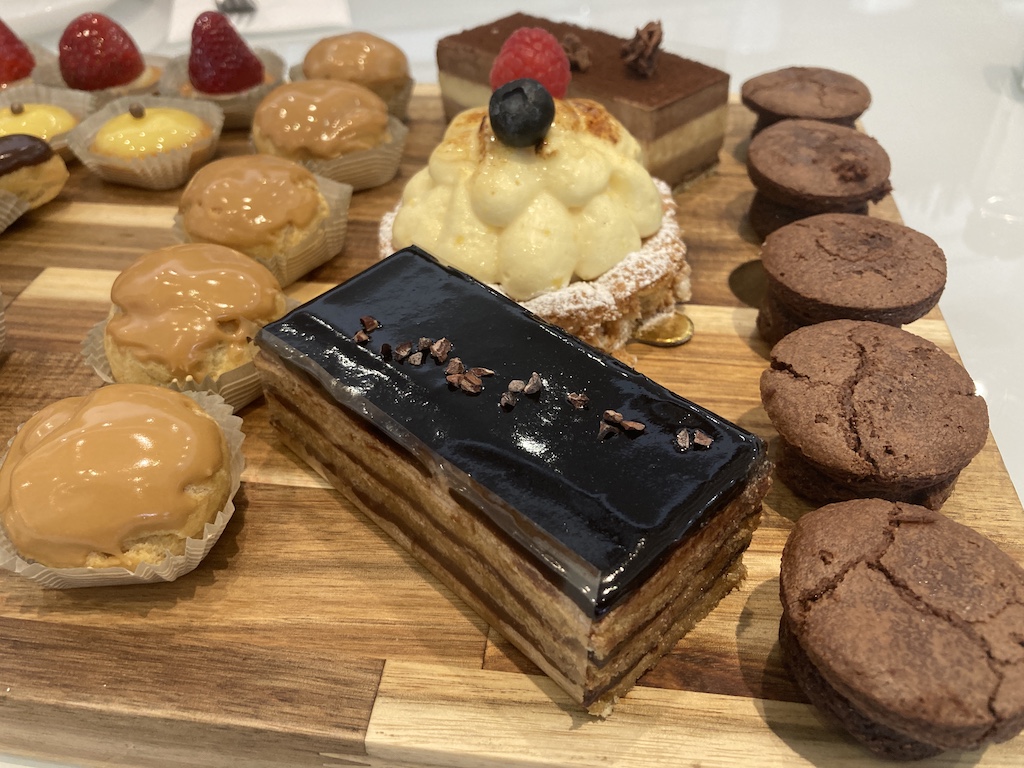 Then came the Opera, an Almond biscuit base, chocolate ganache and coffee cream in 9 layers. It was followed by one of their many signature pieces; Treasure, an Almond dacquoise base, vanilla cream with blueberries and raspberries and chiboust cream, which was out of this world! Well worth skipping lunch and dinner…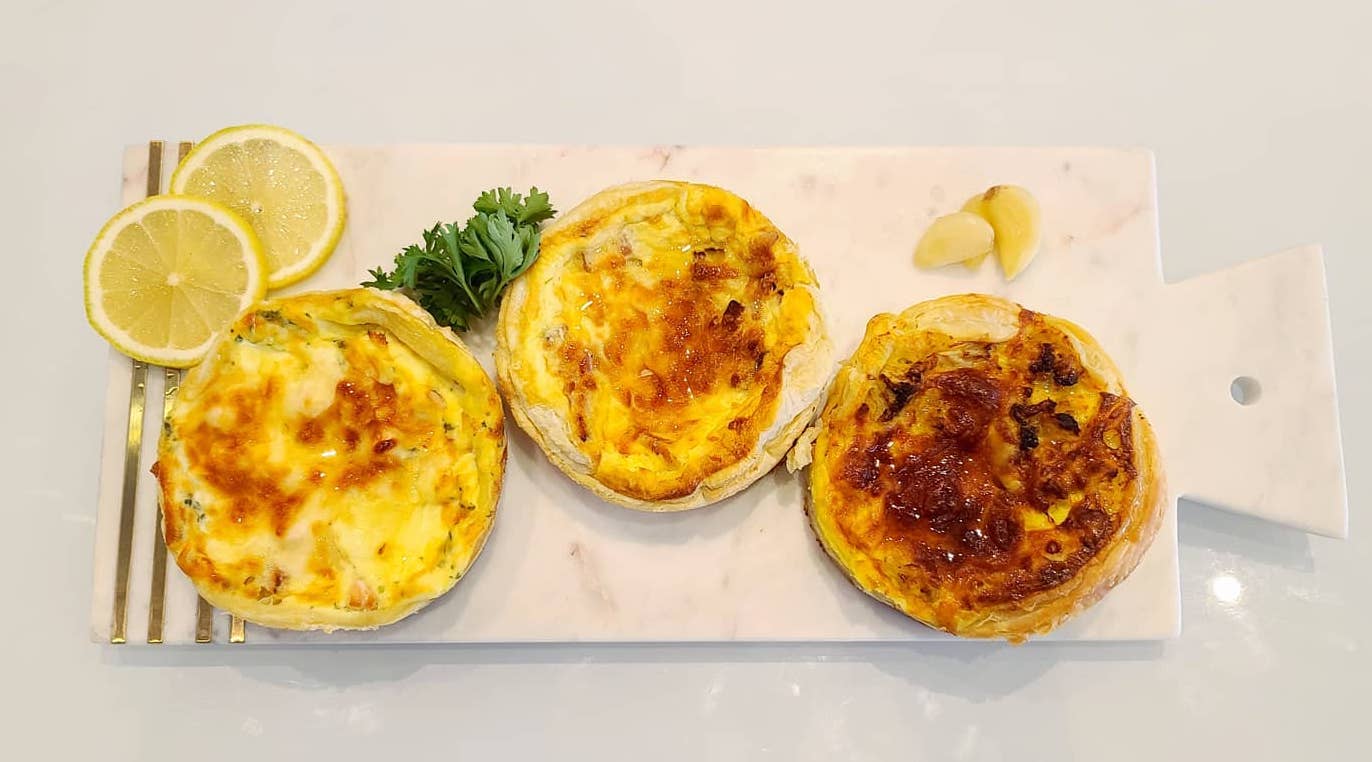 I had no room left for the Quiche Lorraine, so I ended up having it for lunch the next day. It was also an excellent choice. However, because it was so rich, it was the only thing I could have. I left with their baguette, which kept fresh for 2 days, a croissant and a chocolate croissant, all of which was unbelievable. I probably put on a few pounds that week, however I don't usually eat that way often, so I have no regrets.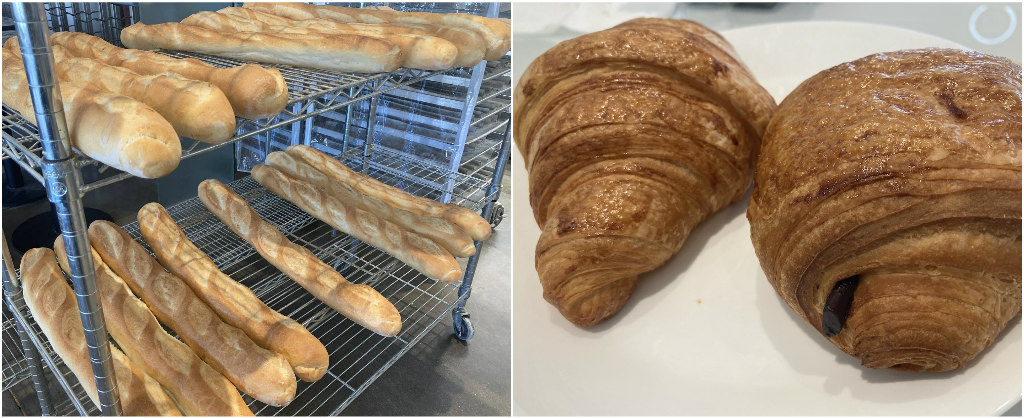 One thing is for sure, there is something for everyone so come pay Sweet Lily a visit and enjoy the good life!
For more info go to: https://www.sweetlilyla.com/
CLICK PLAY TO STEP INSIDE SWEET LILY