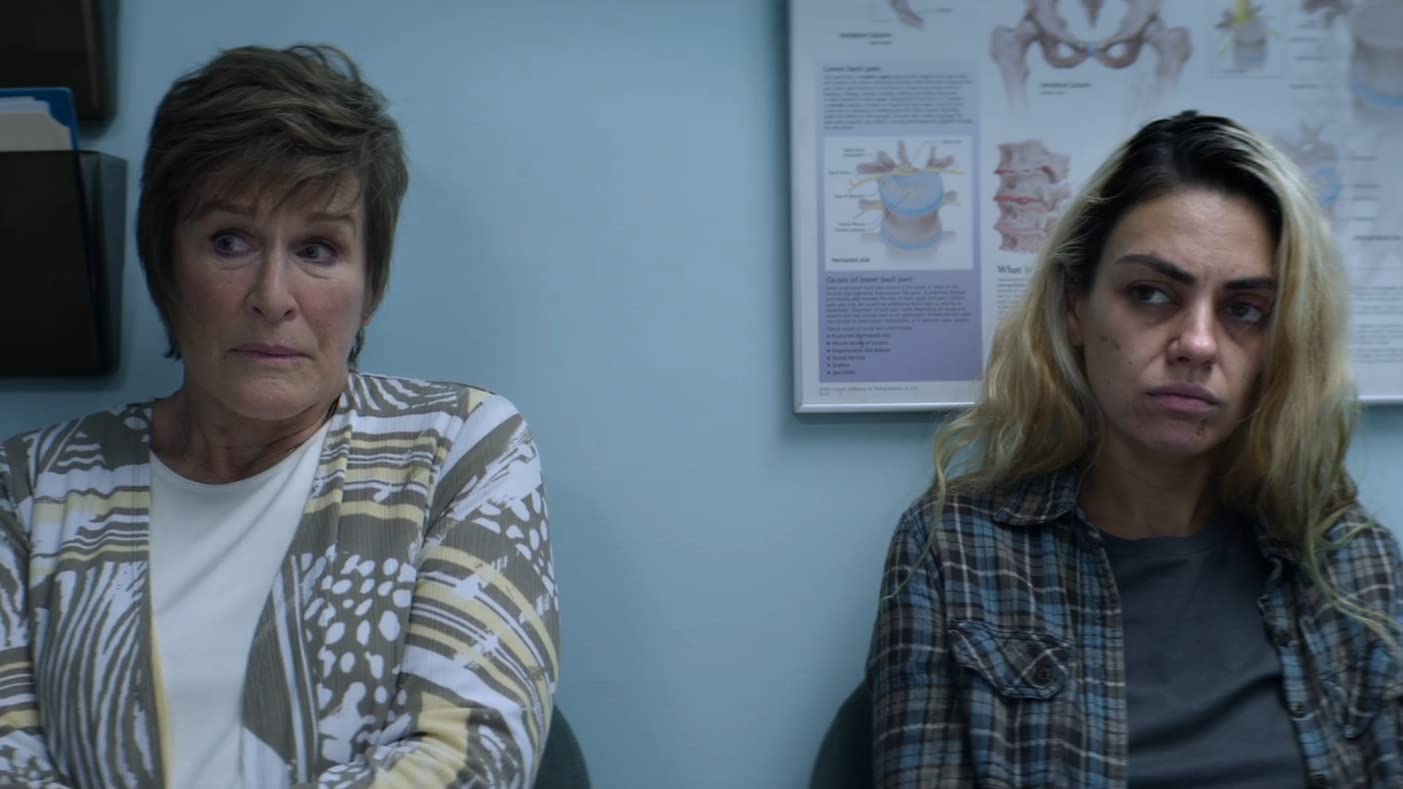 Mila Kunis and Glenn Close command the screen playing a heroin addict and the estranged mom she comes home to in hopes of finally getting clean in "Four Good Days," a gripping addiction drama that is sure to hit home.
Adapted from a Washington Post article by Pulitzer Prize-winning journalist Eli Saslow, who also co-wrote the screenplay, this eye-opening true story is a compassionate yet unvarnished look at the harsh realities of addiction, and while it deals with heavy subject matter that some may find discomforting, the film's wellspring of emotion makes it worth your while. Taking a clear-eyed approach to an issue that has absolutely ravaged our nation and beyond, director and co-writer Rodrigo Garcia ("Albert Nobbs") achieves dramatic impact by keeping the intimate yet far-reaching script focused on the mother and daughter duo at its center, delving into the heartbreaking history of deception and broken promises that characterize so many stories of families undone by addiction. Although some may find certain elements of the plot overly simplistic and bordering on melodrama, sometimes it's the simple stories that move us the most, and here the straightforward approach works in its favor. And while Garcia's gentle directorial touch proves an invaluable asset to "Four Good Days," it's Mila Kunis and Glenn Close, who both give their absolute all to their respective roles, that really helps this sobering study of opioid addiction achieve its dramatic peaks.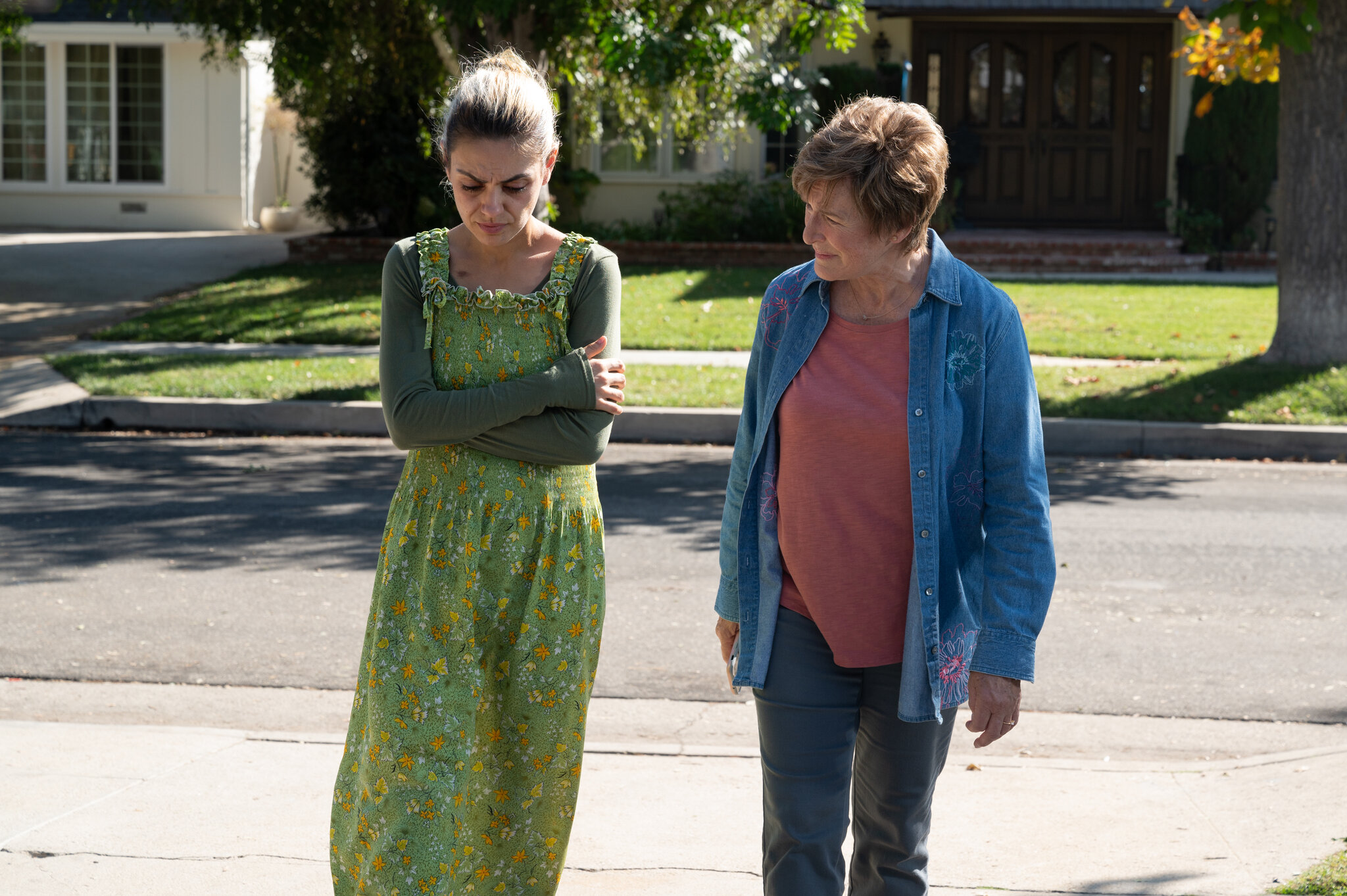 In the film, Kunis plays Molly, a heroin addict who we meet at rock bottom as she washes up at the home of her mom, Deb (Glenn Close), after a decade of hard living. Claiming she's finally ready to get clean, Molly asks for a place to stay, but having tarnished her mom's trust over the years, Deb takes the "tough love" approach, offering little more than a blanket and the doorstep. However, after hearing Molly out on her commitment to sobriety, and thinking fondly on the good times they shared before her addiction took hold, Deb agrees to help her, but only if she goes to rehab.
Three days of detox later, much to her mom's chagrin, Molly is forced to give up her bed at rehab, leaving her to carry out the final four days of sobriety at Deb's house before she begins taking monthly medication that blocks the effects of opioids. Despite her reservations, Deb lets Molly stay with her, and before long Molly is able to regain her trust, reestablish the relationship they once shared, and even spend some time with her own kids. But with every passing day comes a new temptation, and as Molly struggles to stay in control of her demons, the bond they've worked so hard to rebuild threatens to come undone.
As "Four Good Days" makes plain, addiction is a messy business, and while the film does offer some glimmers of hope into the struggle of sobriety, it rightly doesn't provide any clear-cut answers. Working from co-writer Eli Saslow's 2016 Washington Post article about the trials and tribulations of a Detroit mom and daughter grappling with addiction, writer-director Rodrigo Garcia emphasizes the familial aspect of the storyline to emotionally powerful effect. Even though the script relies a little too heavily on stereotypes, and never veers too far from the formula of most addiction-related dramas, "Four Good Days" succeeds as a truthful look at the overall effects of addiction. The relapse rate for opioid addicts is extraordinarily high, but it doesn't stop the addict from continuing to try to get clean, nor will it stop the audience from rooting for a character to do so, even if that character steals from their mom and does all the other terrible things that addicts do to get their fix. It's the hope that Molly will overcome her addiction and mend her relationship with her mother that Garcia's film latches onto; and while the resolution may not be rewarding in the traditional sense, it's realistic, and the reality of opioid addiction shouldn't be sugar-coated.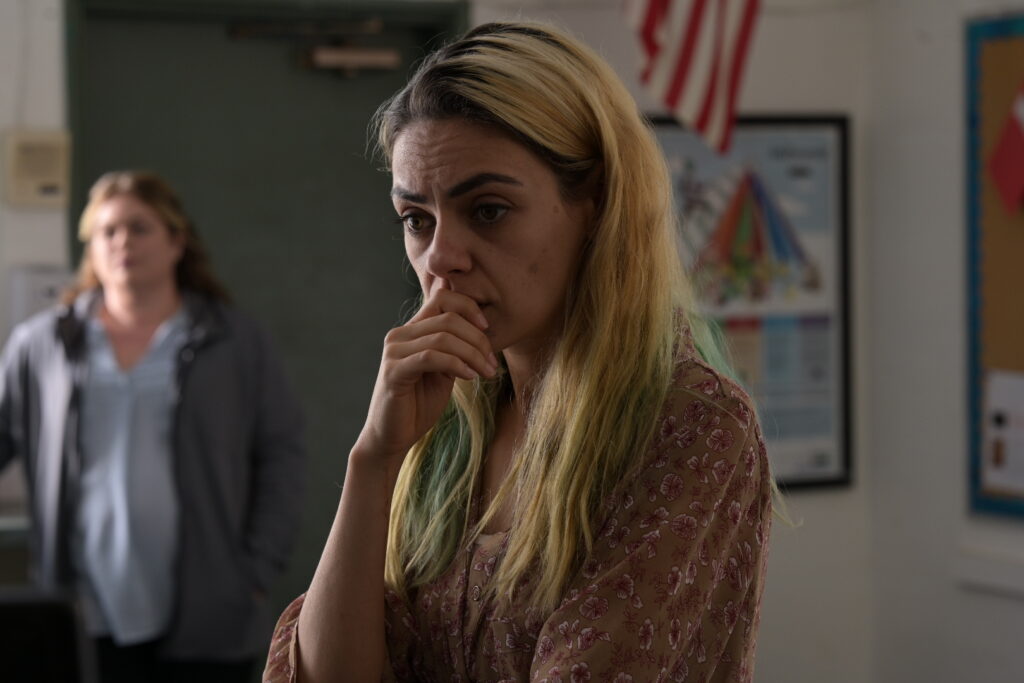 Playing the young mother whose twenties were lost to addiction, Mila Kunis delivers a career best performance, portraying her character as a lost soul hardened by years of abuse but with a seemingly genuine commitment to change her ways. Playing into her character's unpredictable side, the performance leaves viewers on edge wondering if she'll succeed, or if it's just another deception to get a handout from her mom. Speaking of her mom, Glenn Close is the film's emotional center, and she shoulders that considerable burden with veteran grace, and helps the film hit its lofty dramatic aims along the way. And while Kunis and Close do the heavy lifting, the supporting actors put in strong work as well, including Stephen Root as Deb's supportive husband and Joshua Leonard as the father of Molly's kids.
"Four Good Days" is a wrenching yet hopeful addiction drama.
By Lucas Mirabella
Running Time: 99 minutes
Rated R for drug content, language throughout, and brief sexuality.