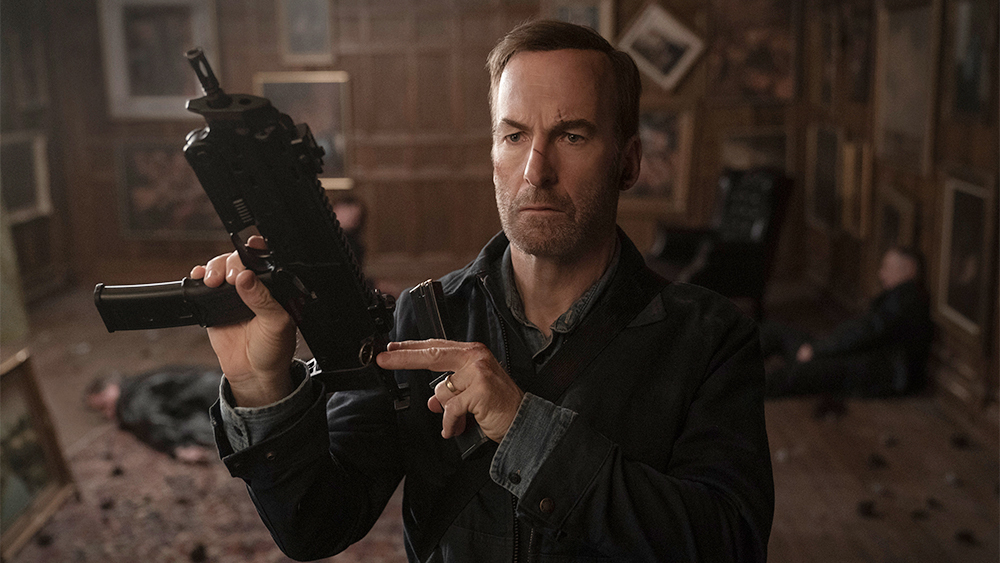 "Better Call Saul" star Bob Odenkirk brings his talents to the big screen to play an unassuming family man whose killer past comes back with a vengeance in "Nobody," an enjoyably edgy action thriller also featuring RZA, and Christopher Lloyd.
With his follow-up to "Hardcore Henry," the innovative first-person action film that marked his feature debut, Russian filmmaker Ilya Naishuller returns with yet another memorable and unconventional take on a familiar genre. Bringing humor, poeticism and thrills galore to the story of a vengeful father out for justice, the engaging script by Derek Kolstad has many similarities to his work on the "John Wick" franchise, but is more than original enough to stand on its own. Although the storyline may lack depth, and the secondary characters are undeniably thin, the film is elevated by the writing's unique sensibility, the director's mastery of action sequences, and a lead performance by Bob Odenkirk that can only be described as mesmerizing. "Nobody" is an action thriller full of intrigue that grabs your attention from the start and doesn't let up.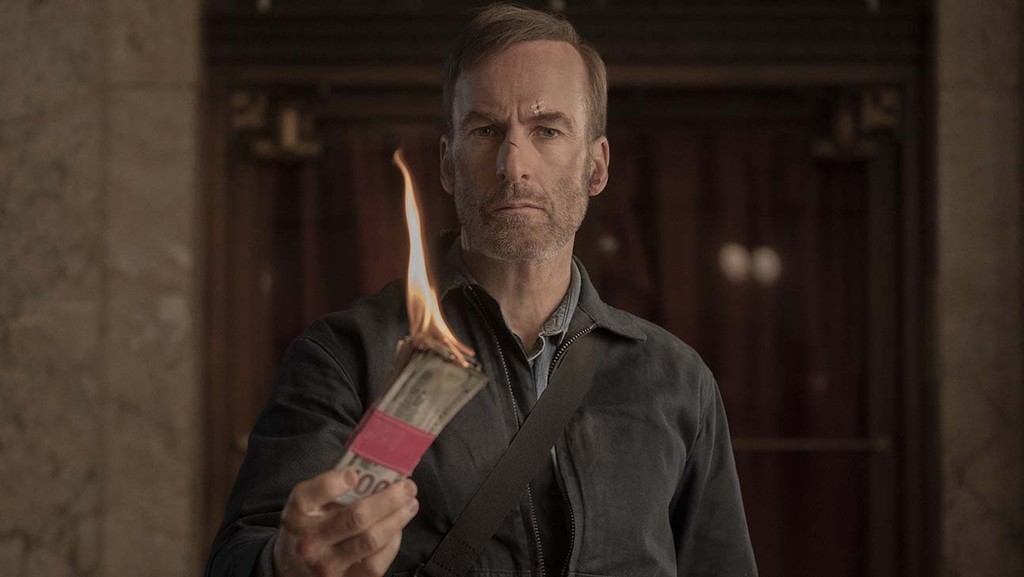 In the film, Odenkirk plays Hutch Mansell, an unassuming family man whose daily routine involves exercise, taking the bus to his accounting job, and returning to his wife (Connie Nielsen) and kids (Gage Munroeand Paisley Cadorath) in a sleepy suburb. Hutch's seemingly boring existence gets a jolt of adrenaline one night when a couple thieves break into his home and, rather than defending his family, he decides to let them get away. This decision causes his wife and son to lose respect for Hutch, which in turn awakens a side of him that he has long struggled to suppress.
As Hutch's regrets and resentments increase, it soon becomes clear that there is a lot more about Hutch than meets the eye – namely, his past as a certified killing machine for one of those "three letter agencies." Just as Hutch's dark side comes to the fore, he has a fateful run-in with a bunch of Russian thugs, one of whom is the brother of a certifiably crazy drug dealer named Yulian (Aleksei Serebryakov). This run-in leaves Yulian's brother in the hospital and the drug dealer thirsting for revenge, resulting in an all-out war featuring an array of insane action that doesn't stop until the credits roll.
Director Ilya Naishuller delivers a knockout action thriller brimming with inventive sequences that highlight his unique vision and limitless creativity, and there isn't a scene that passes that doesn't grab an audience's attention for these reasons. Pairing Naishuller's distinctive visual style with screenwriter Derek Kolstad's penchant for wild action sequences, endearingly oddball characters, and engaging storylines, "Nobody" is an absolute blast. This vengeance-fueled thrill ride gets a big boost from Pawel Pogorzelski's brilliant cinematography which captures the audacious action with aplomb, while the rapid-fire editing by William Yeh and Evan Schiff is the perfect accompaniment to the film's breakneck pace. The hilariously operatic score by David Buckley also brings a lot of the film's quirky humor to the fore.
Although it is hard to surpass the work he has done playing Saul Goodman on the acclaimed AMC series "Breaking Bad" and in the title role of "Better Call Saul," Bob Odenkirk is downright amazing as the enigmatic family man Hutch Mansell. His transformation from quiet family man to unhinged killer right before the audience's eyes is something of a master class in acting as he slowly, subtly reveals his character's dark side. And while "Nobody" is definitely Odenkirk's show, there is still room for some strong supporting work from the eclectic cast, most notably Christopher Lloyd as Hutch's elderly father who has a killer instinct all his own, and Aleksei Serebryakov as the nutty Russian drug dealer out for revenge.
"Nobody" is an edgy action thriller that goes for broke.
By Lucas Mirabella
Running Time: 91 minutes
Rated R for strong violence and bloody mages, language throughout and brief drug use.