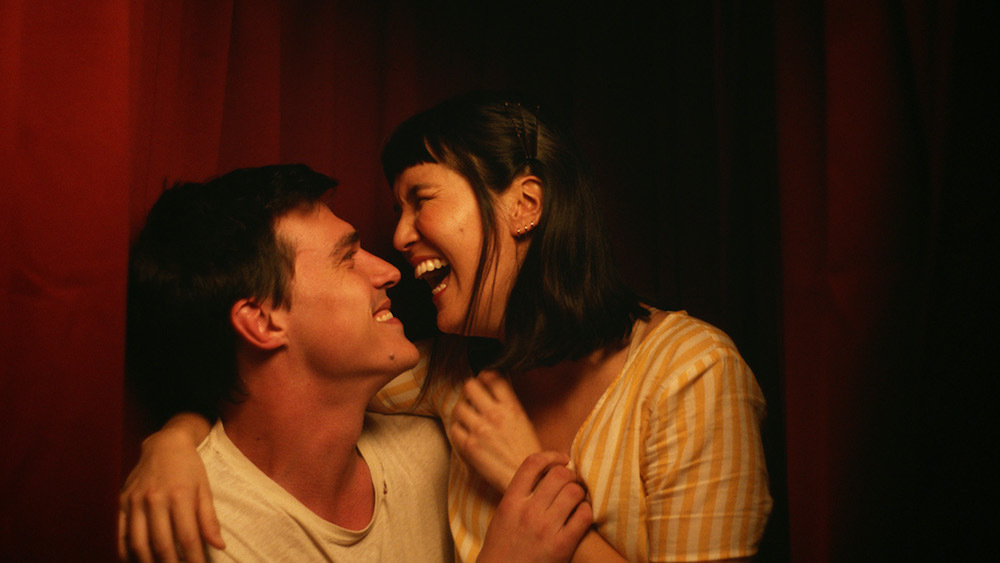 Finn Wittrock and Zoë Chao sparkle as a pair of Los Angeles strangers who meet cute and quickly fall in love only to realize not everything is what it seems in "Long Weekend," a pleasantly surreal rom-com costarring Damon Wayans Jr. and Casey Wilson.
With his filmmaking debut, writer-director Steve Basilone, who previously penned and produced sitcoms like "The Goldbergs" and "Community," brings a unique sensibility to the fore, crafting an appealing love story with supernatural elements that keeps audiences engaged. Although some of the humor is a tad hit-or-miss and the overarching concept is implausible, "Long Weekend" is a winner thanks to the story's sturdy emotional core and a pair of winning lead performances. Beyond the intriguing premise and catchy dialogue, Basilone succeeds by adhering to the rom-com formula yet leaving for some surreal experimentation, resulting in a pleasantly offbeat addition to the genre. Helping Basilone achieve his distinctive vision is the vibrant imagery of cinematographer Felipe Vara De Ray, the dreamy score by Lauren Culjak and the inspired editing of Libby Cuenin, the latter of which helps piece together the psychological puzzle that emerges from the storyline.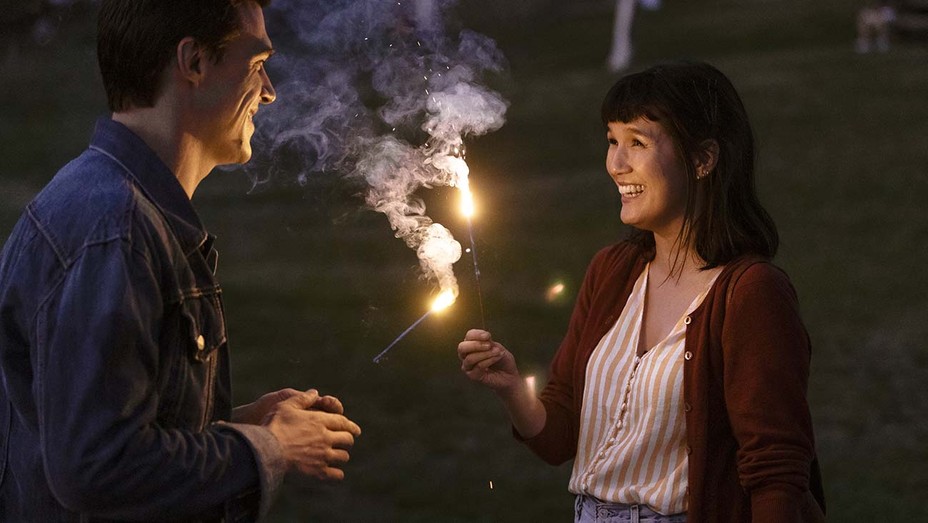 "Long Weekend" centers on Bart, a depressed, out-of-work writer trying to claw his way out of his miserable mindset, the result of a recent breakup and the loss of his mother. Unable to afford his apartment now that his girlfriend has moved out, Bart moves into the garage of his friend Doug (Damon Wayans Jr.) while getting his life back on track. However, given Bart's affinity for alcohol and wallowing in misery, this mental rebound is slow-going.
Bart's psyche takes a turn for the better when he passes out in a movie theater and wakes up to a beautiful mystery woman, Vienna (Zoë Chao), wanting him to take her out for a night on the town. What begins as an improbable introduction quickly blossoms into a full-on romance, with the young lovers falling head over heels for each other in no time. However, Vienna's mysterious background soon creates cause for concern, and even though Bart wants to pass it off as paranoia, it becomes clear that his reservations are well-founded.
More of a dramedy than a traditional rom-com, writer-director Stephen Basilone crafts his original script out of some personal tragedies he experienced throughout his life, and the emotional truth of the storyline is the glue that holds the film together, even when it ventures into surreal territory. The lead characters of a rom-com can often come across as cloying, but thanks to Basilone's witty dialogue, audiences will delight in tagging along on this couple's romantic journey. And while the script's twisty ending may strike some as a bit too slick for its own good, "Long Weekend" still scores as a refreshingly unconventional and dramatically rewarding piece of filmmaking.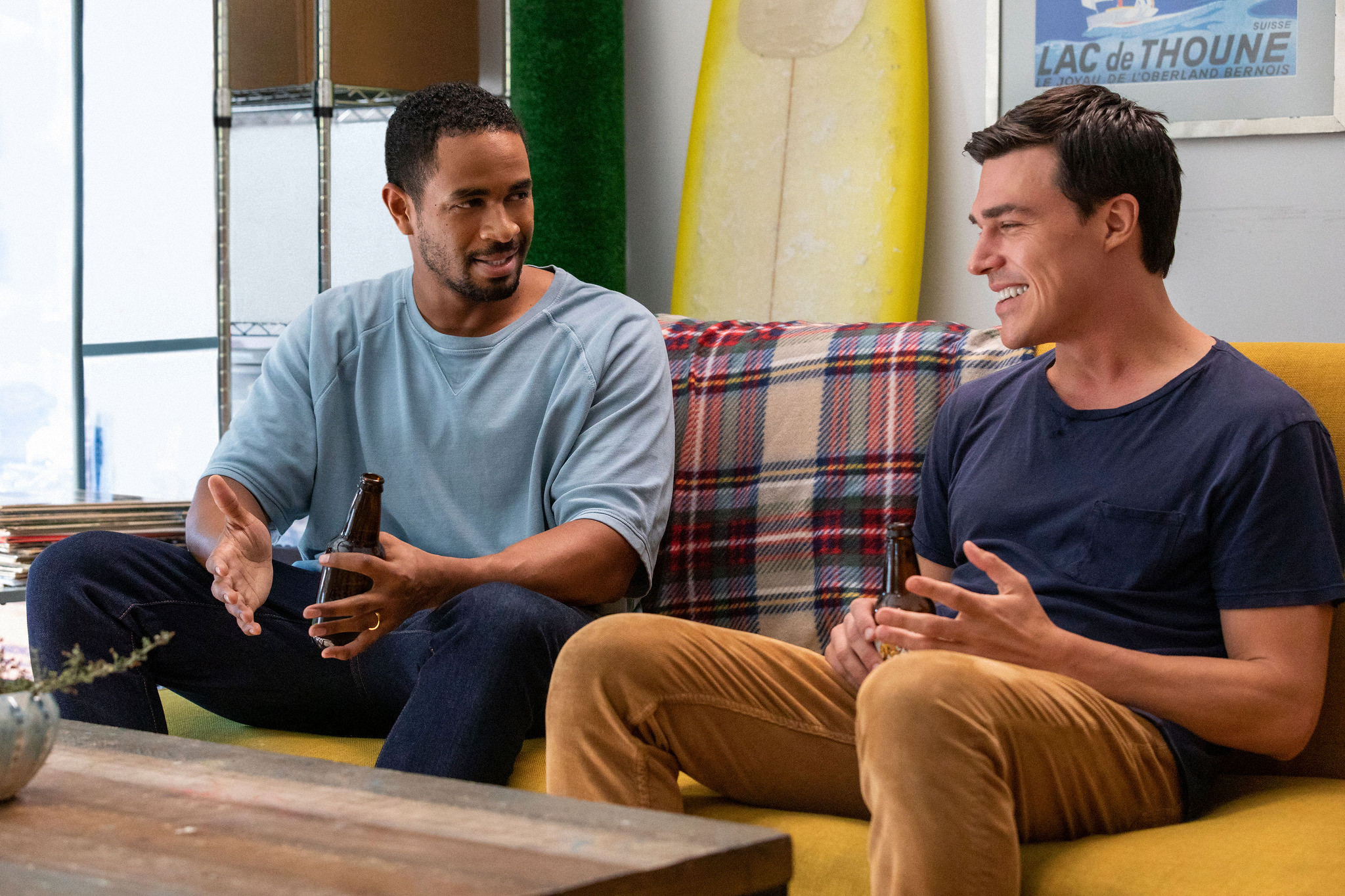 Of course, the appeal of any romantic film largely falls on the shoulders of its two leads, and in the case of "Long Weekend," Finn Wittrock and Zoë Chao deliver the goods. Playing the depressed writer whose dreamlike romance may or may not be a figment of his imagination, Finn Wittrock is simply excellent, easily carrying the film with his charm, humor and commitment to character. As Wittrock's dream girl Vienna, Zoë Chao nicely captures her character's sweetness and enigmatic nature, proving herself to be an eminently likable romantic lead along the way. Damon Wayans Jr. is hilarious as ever in the role of Bart's caring friend Doug, while Casey Wilson also earns some solid laughs as Doug's wife Rachel.
"Long Weekend" is a dreamy romance to remember.
By Lucas Mirabella
Running time: 91 minutes
Rated R for language throughout.