Over thirty years after Eddie Murphy made his journey to Queens as the Prince of Zamunda, he's back in kingly form to crown the heir to his throne in "Coming 2 America," a star-studded sequel that serves up some big laughs.
Returning for this mostly memorable if somewhat unnecessary second installment are many of the original cast members, including Arsenio Hall, James Earl Jones, Shari Headley and John Amos, along with some newcomers to Zamunda, Tracy Morgan and Wesley Snipes among them, and the cast's commitment to character goes a long way in making this sequel a royally funny enterprise. Directed by Craig Brewer, whose previous pairing with Murphy yielded similar comedic rewards in the form of "Dolemite Is My Name," this spirited sequel is perhaps a bit too indebted to the original but still manages to make a mark of its own, thanks to a witty script by Kenya Barris, Barry W. Blaustein and David Sheffield, and a who's who of today's top comedic talent. Although "Coming 2 America" never comes close to outdoing the original in its amount of laughs or surprising sweetness, there is still an awful lot to enjoy, whether it's the newcomers to the kingdom or the original pranksters playing multiple roles. As long as audiences keep their expectations in check, there's plenty of laughs to be had by settling in for another royal adventure with these comedy kings.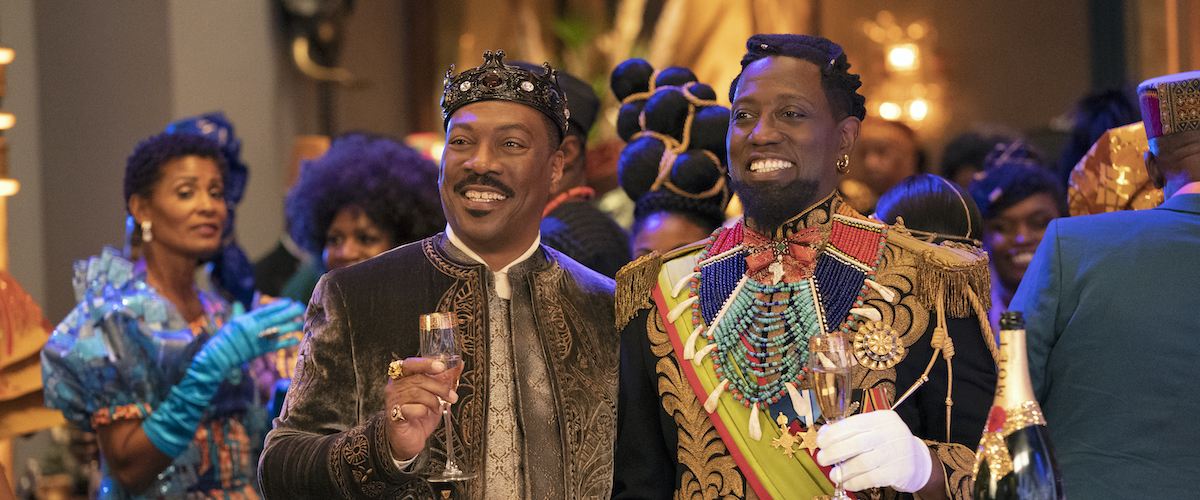 "Coming 2 America" begins in the kingdom of Zamunda, where Prince Akeem (Eddie Murphy) is now the newly crowned king, and has three daughters (Kiki Layne, Bella Murphy and Akiley Love) with his beloved Queen Lisa (Shari Headley). But despite his kingly rank, Akeem's head is heavy with the weight of his crown, as he has to consider who will be the heir to his throne, a role that would traditionally go to a male descendant. This absence of a male heir is no surprise to General Izzi (Wesley Snipes), the fearless leader of neighboring nation Nexdoria, and his solution is for the nations to unite in marriage with the union of Akeem's eldest daughter Meeka and Izzi's son Idi (Rotimi).
When Akeem receives word that he has a long-lost son named LaVelle (Jermaine Fowler) living in Queens – the result of an unfortunate incident that took place during his initial search for a bride – he and his trusted confidante Semmi (Arsenio Hall) return to the Big Apple to meet his male heir. There, they invite LaVelle to return with them to Zamunda to get accustomed to the royal way of life in preparation for taking over the throne. However, when General Izzi learns of Akeem's son, he offers up his sultry daughter Bopoto (Teyana Taylor) to be his bride, an offer that causes complications when LaVelle falls for his royal barber, Mirembe (Nomzamo Mbatha).
Capturing the spirit of the original and extending the beloved storyline into the next century, director Craig Brewer delivers a consistently funny follow-up that pays homage to the first film but still stands on its own. Screenwriters Kenya Barris, Barry W. Blaustein and David Sheffield continue the original storyline in inventive and unexpected ways, incorporating many of the original characters and filling out their backstories in hilarious fashion, while introducing a host of eccentric new characters along the way. Even if the story at times feels more like a celebratory reunion than a fully imagined narrative all its own, the sheer amount of laughs and the overwhelming amount of comedic talent allows audiences to simply go with the flow and enjoy the characters and the royal setting without getting too caught up on the minor shortcomings.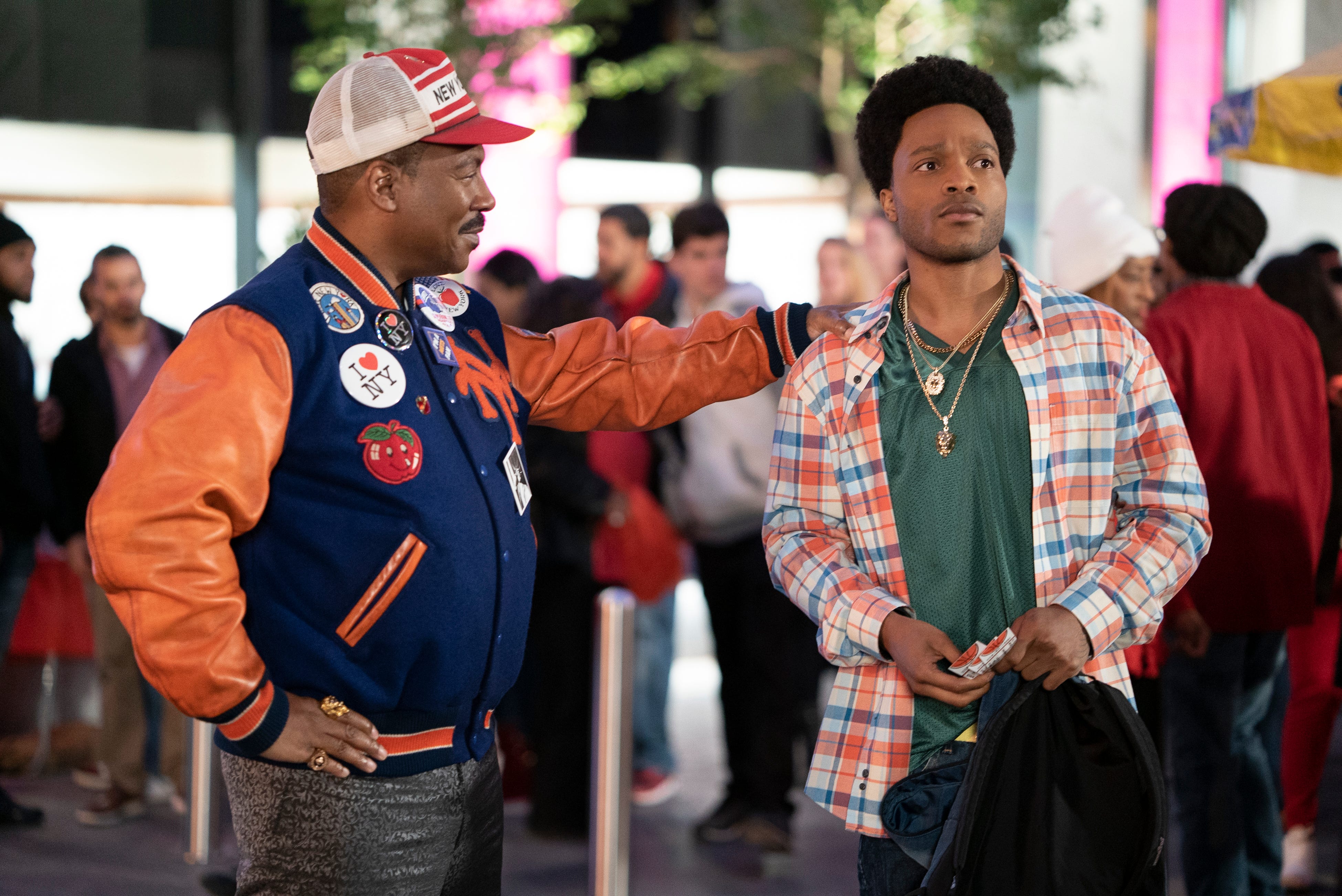 Reprising one of his most memorable roles in a career full of them, Eddie Murphy is perhaps a touch less committed to his performance as Akeem than he was thirty years ago, but he's still a very welcome presence in the kingdom of Zamunda, as is Arsenio Hall playing his scheming right-hand man Semmi. However, much like the original, both of these actors play multiple parts, such as the Queens barbers, Sexual Chocolate singer Randy Watson and Reverend Brown, and it is here where they earn their biggest laughs. Although most of the other original cast members are subjected to relatively minor roles, "Coming 2 America" makes room for the new wave of characters, most notably Jermaine Fowler, who proves himself a worthy heir to the comedy throne in the role of Akeem's long-lost son LaVelle. Leslie Jones and Tracy Morgan are nothing short of hilarious as LaVelle's mom and Uncle Reem, while Wesley Snipes delivers the goods as well in the colorful role of General Izzi.
"Coming 2 America" is a spirited sequel full of comedy royalty.
By Lucas Mirabella
Running Time: 110 minutes
Rated PG-13 for crude and sexual content, language and drug content.
Streaming on Amazon Prime.