Oscar winners Denzel Washington and Rami Malek join forces to play a pair of cops who team up to search for a serial killer terrorizing 1990 Los Angeles in "The Little Things," a compelling but ultimately unfulfilling thriller also featuring Oscar winner Jared Leto,
Written and directed by the versatile filmmaker John Lee Hancock, whose wide-ranging credits include "The Blind Side," "The Founder," and most recently, "The Highwaymen," this moody and stylized detective film offers audiences an entertaining mystery with ample suspense, but whose resolution may strike some viewers as disappointing. Still, Hancock's screenplay proves consistently engaging, offering up an intriguing storyline with some nice twists that keeps viewers guessing at the killer's identity. Helping the filmmaker cast a pall of doom over this pitch black thriller is the effectively dreary camerawork by John Schwartzman and a gloomy score by Thomas Newman, while the inventive editing by Robert Frazen nicely ties together the past and present storylines.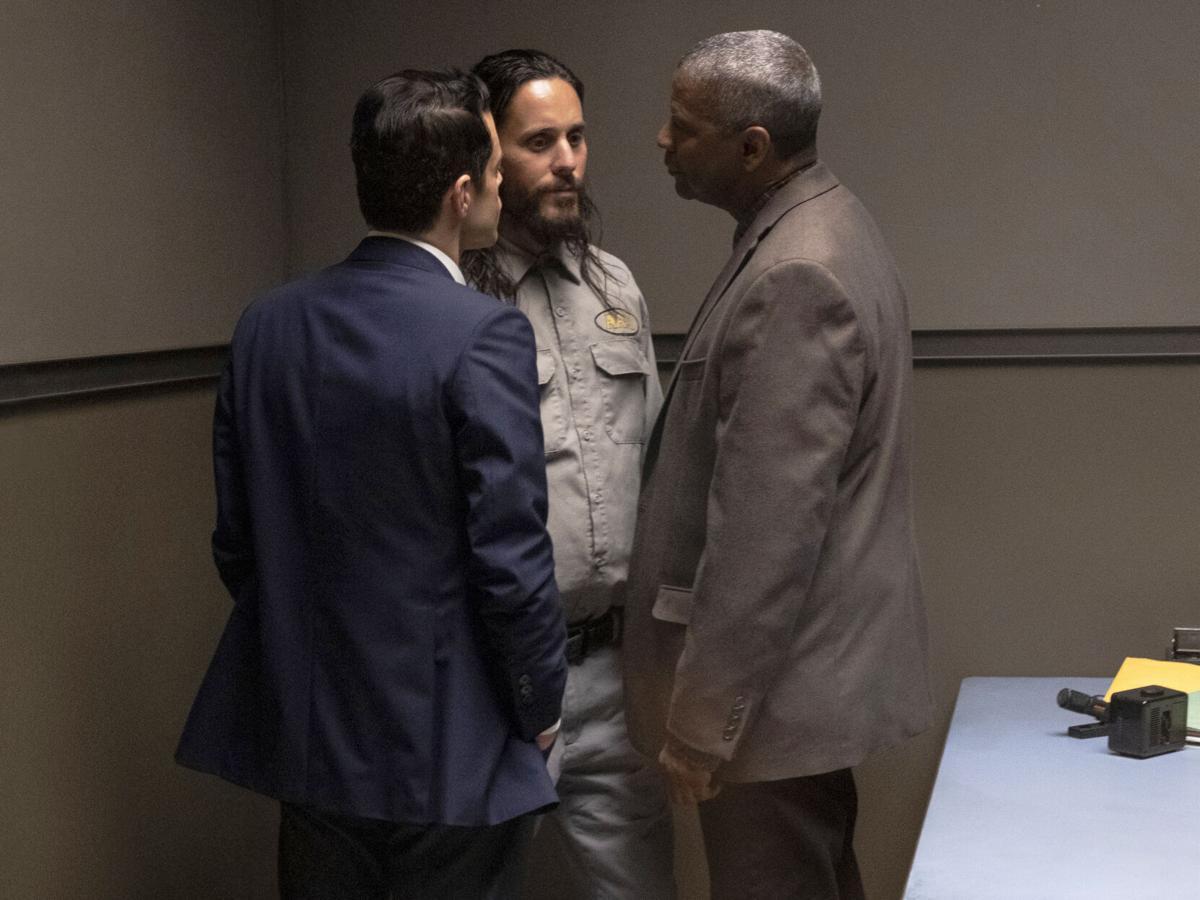 "The Little Things" centers on Kern County Sheriff Deputy Joe Deacon (Denzel Washington), a former LAPD detective who was transferred out of town after working a case so hard it resulted in a suspension, a divorce and a heart attack. Still tortured by the unsolved case that caused his fall from grace, Deacon's past comes back to haunt him when he goes to Los Angeles on an evidence-gathering assignment and learns about a serial killer with some striking similarities to the suspect in his unsolved case.
Deacon's legendary status among the LAPD attracts the attention of homicide department sergeant Jim Baxter (Rami Malek), who invites the intuitive detective to the serial killer's latest crime scene. As Deacon takes vacation days to stick around Los Angeles and help Baxter investigate, their findings lead them down some dark and unexpected paths. Their investigation evolves into a twisted game of cat and mouse with a crime-obsessed appliance worker (Jared Leto); but is he the suspect, or just a lunatic with a deranged sense of humor?
Whether directing an underdog sports film ("The Blind Side"), a biopic about a ruthless businessman ("The Founder"), or a period drama about the Texas Rangers that took down Bonny and Clyde ("The Highwaymen"), audiences can count on John Lee Hancock delivering solid entertainment with an assured hand, and with "The Little Things" he delivers on this end as well. Working from his original script, Hancock doesn't steer too far from the police procedural playbook, but the storyline provides sufficient suspense to give the crime buffs the cinematic thrills they're after, and he caps it off with a bold ending that at least subverts expectations even if it leaves viewers wanting more. Helping capture the film's bleak and unforgiving tone is the standout cinematography of Hancock's frequent collaborator John Schwartzman, which effectively transports audiences into the depraved 90s Los Angeles setting.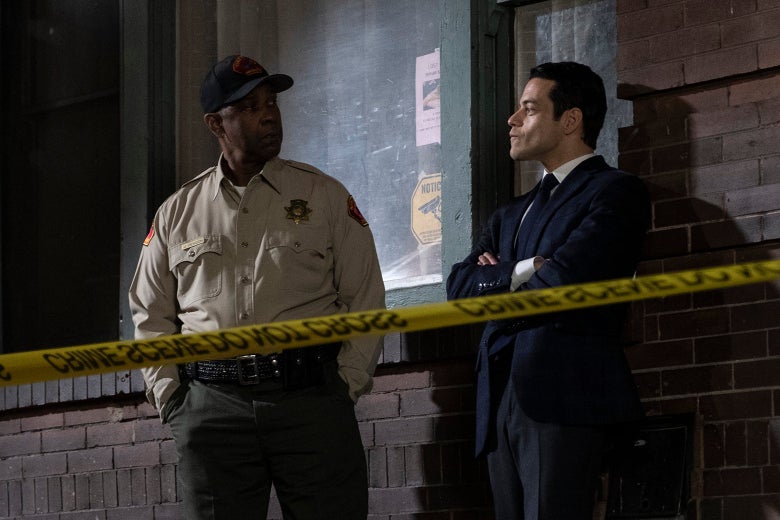 As is the case with most Denzel Washington films, the veteran actor's commanding performance provides enough justification to seek out "The Little Things." Playing the tortured cop haunted by his past, Washington captures the full breadth of his multi-dimensional character. Washington is the type of actor that inspires the best work out of his costars, and "The Little Things" provides further evidence of the Denzel Effect. Portraying the LAPD detective who asks Deacon to help him crack the case, Rami Malek ("Bohemian Rhapsody") gives a performance that is so intense it nearly ventures into overacting, but his chemistry with Washington is enough to keep this slight misstep mostly under the radar. Jared Leto is also sufficiently spooky as the crime-obsessed creeper who may or may not be the killer, but definitely likes to mess with the police.
"The Little Things" makes some missteps but Denzel Washington's stellar performance makes it all worthwhile.
By Lucas Mirabella
Running Time: 127 minutes
Rated R for violent/disturbing images, language and full nudity.
In theaters and streaming on HBO Max January 29th, 2021