Here in the great state of California, we are subject to several natural disasters at any given time in any given season: Earthquakes and Fires. Although wildfires tend to hit our forests, parks and communities summer-fall, quakes are an annual threat.
In the past few months, we've experienced several larger shakes from a 3.7 to a 4.5 magnitude. Just last week, Newsweek reported that 400 earthquakes hit California in the area between the San Andreas fault and the Imperial fault. The biggest earthquake that has been recorded in the swarm so far was a magnitude 4.9, which hit at 5.31 p.m. local time on September 30, but bigger quakes are a possibility.
Needless to say, Californians are googling "how to prep for an earthquake" more so now than ever.
Ready.gov gives plenty of wonderful tips for emergency preparation. Make a supply kit that includes enough food and water for several days, a flashlight, a fire extinguisher and a whistle.
Here's what your basic kit should include:
Water (one gallon per person per day for at least three days, for drinking and sanitation)
Food (at least a three-day supply of non-perishable food)
Battery-powered or hand crank radio and a NOAA Weather Radio with tone alert
Flashlight
First aid kit
Extra batteries
Whistle (to signal for help)
Dust mask (to help filter contaminated air)
Plastic sheeting and duct tape (to shelter in place)
Moist towelettes, garbage bags and plastic ties (for personal sanitation)
Wrench or pliers (to turn off utilities)
Manual can opener (for food)
Local maps
Cell phone with chargers and a backup battery
Download the Recommended Supplies List (PDF)
We're featuring some must-have products you need in your safety pack at home: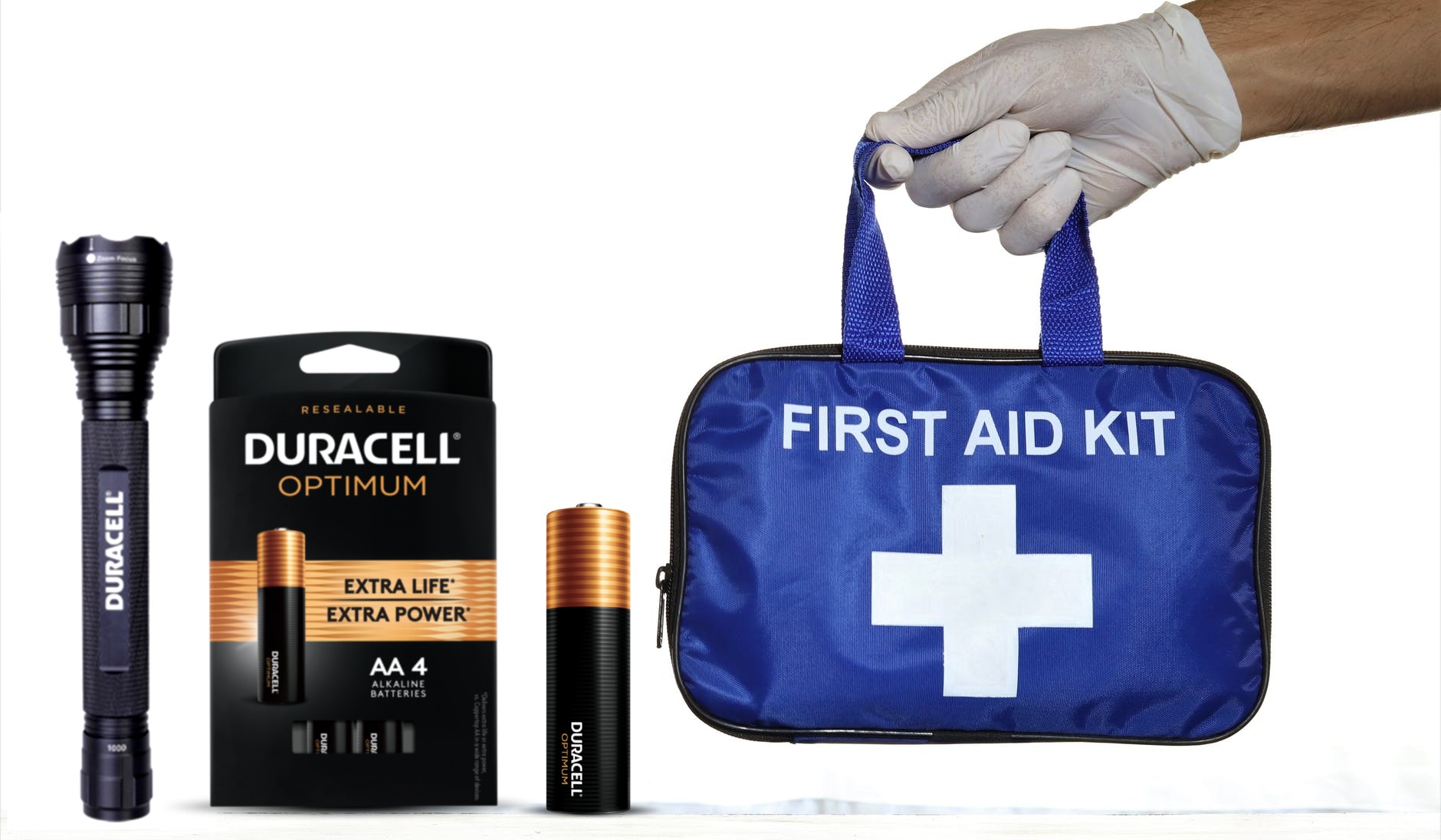 Flashlight & Batteries: DURACELL OPTIMUM
There are batteries…and then there are DURACELL OPTIMUM batteries that provide Extra Life in some devices or Extra Power in others, compared to traditional Coppertop.
You can pair these batteries with one of their many LED flashlights. We like the 1000 lumen flashlight with zoom focus.
Available in packs of 4-18.
---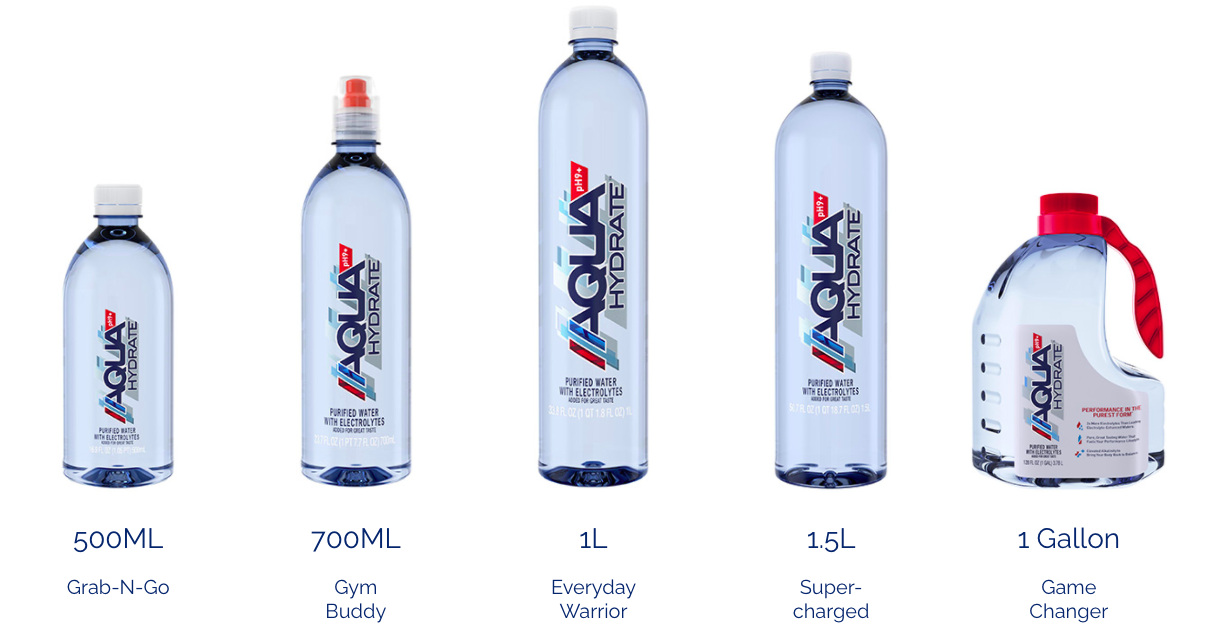 Water: AQUAhydrate​
I always keep two large jugs of Aqua Hydrate in the trunk of my car. Not only are they a great water company, but they also support the Wounded Warrior Project and various charitable causes.
They're a Southern California-based water supplemented with electrolytes and natural trace minerals and then elevated to an alkaline pH of over 9. It is this powerful synergy between alkalinity, electrolytes and minerals which fuels ultimate hydration, balance and performance… especially if you need to run in a disaster or emergency!
---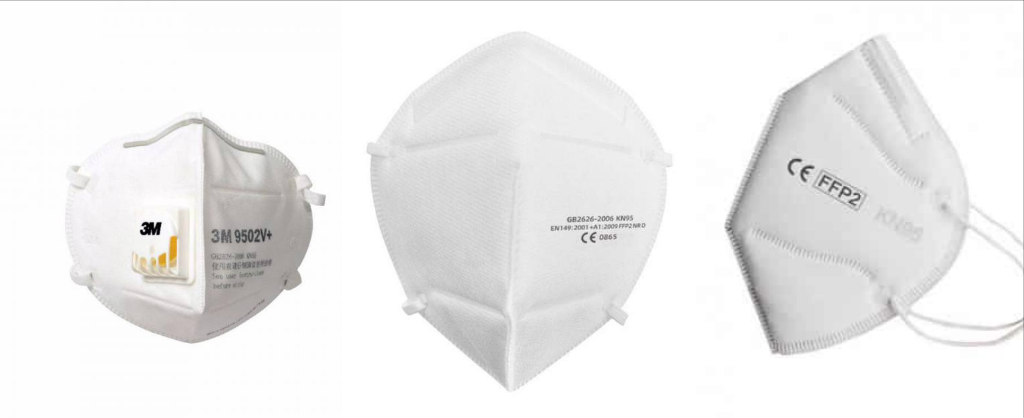 Face Masks: 3M Face Mask
Pandemic or not, a set of masks are a must-have for your kit. Preferably a dust mask. It's important to note that cloth masks won't protect you from wildfire smoke. 3M makes an FFP2+, which is highly recommended among lab and CDC professionals. Their Triple Layer Mask is:
Fluid resistant.
Helps reduce exposure to blood and body fluids.*
Equal to or greater than 98% Bacterial Filtration Efficiency (BFE).**
EN 14683: Type IIR***
Middle layer is designed to attract and trap airborne particles.
Malleable nose piece.
---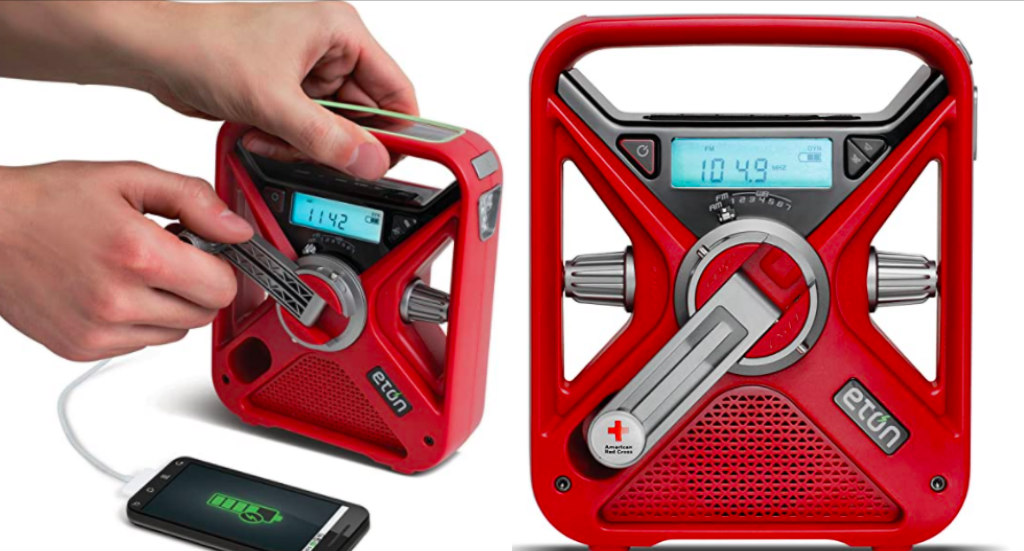 Radio: American Red Cross Radio
The American Red Cross FRX3 Hand Crank NOAA AM / FM Weather Alert Radio with Smartphone Charger, ARCFRX3WXR is a MUST.
Receives AM/FM & Weather band Alerts
Charges your smartphone via USB
Multiple power options; rechargeable batteries, hand crank, solar power, and AAA batteries
LED flashlight & emergency beacon
Aux-input
Click here to get on Amazon
---
For more tips go to: https://www.ready.gov/kit
And of course… don't forget your emergency toilet paper roll!