For me personally, it is an absolute must to always research the company I am about to review. As a child, I was trained to know as much as possible about what I'm talking about.
Knowing where our weed comes from is really important. Let me tell you about Pure Beauty's process and why you should care…
All of the water used in their cultivation is collected from the air, they pull no water from California tap. Why? Because a single cannabis plant needs approximately 150-250 gallons of water to reach flowering state.
Their cultivation has no runoff; even "safe" fertilizers and nutrients will contaminate surrounding water supplies making life inhabitable for indigenous species. And they love animals, as we do at LATF USA.
They also love bugs and use them, like rolly pollys, earthworms and nematodes along with friendly bacteria, fungi and protozoa to create a "soil food web" which helps naturally prevent disease and plant-eating predators by working with the plant to provide nutrients and protection.
And when they are done they donate all used soil to public parks. Another important factor is their packaging: paper (they use as little as possible). The company spent a year and a half perfecting a child resistant mylar bag that is made from plant starch.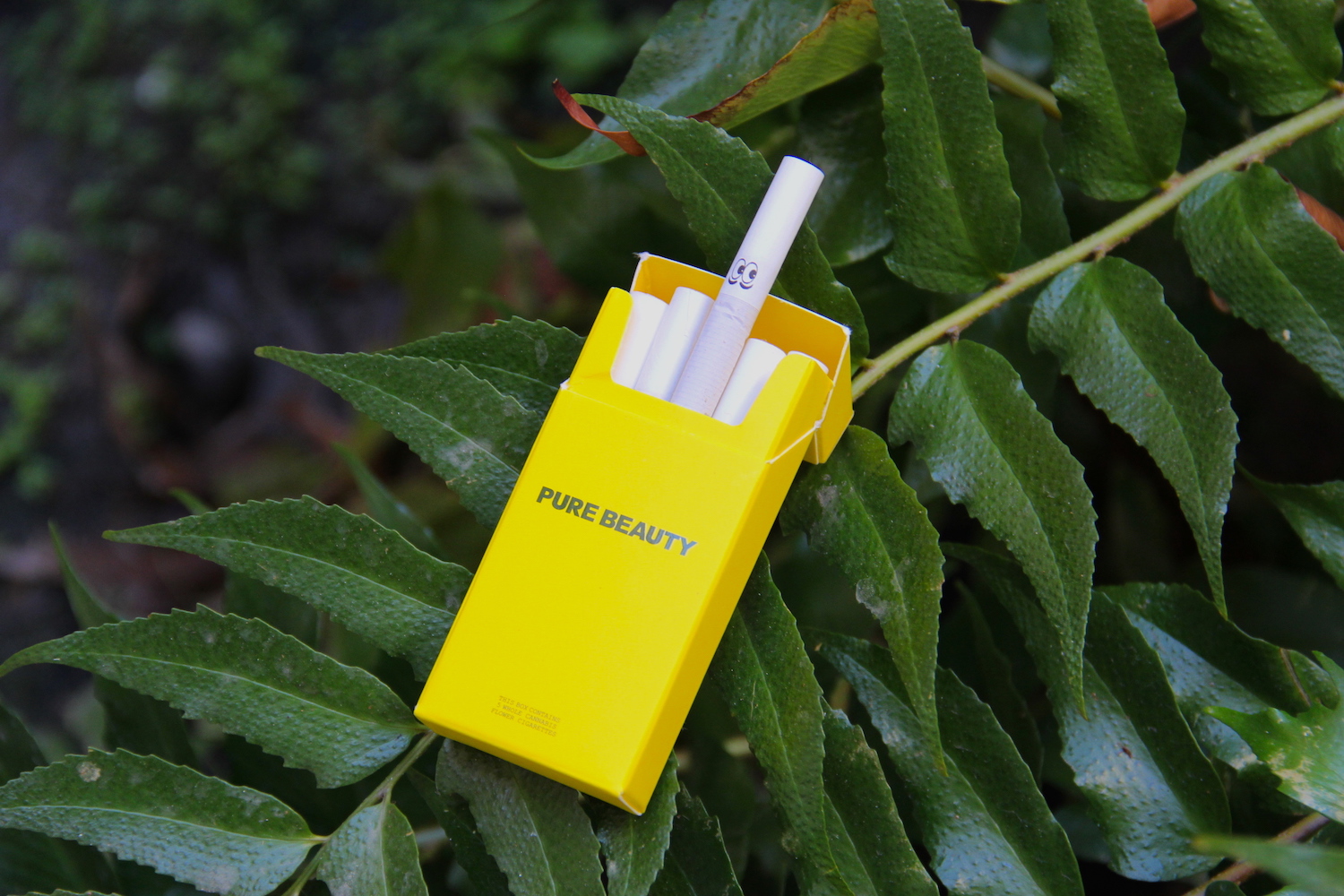 Here are the three products from Pure Beauty that I chose to try:
CANNABIS CIGARETTES – YELLOW BOX
3.5 GRAMS / 5 JOINTS
STRAINS CANDYLAND a Sativa- a cross between a male Granddaddy Purple and a female Bay Platinum Cookies (commonly known as Platinum GSC). I use this to help with the pain in my hip and the stiffness of my muscles.
100% WHOLE FLOWER
HEMP PAPER + WOOD FIBER CRUTCH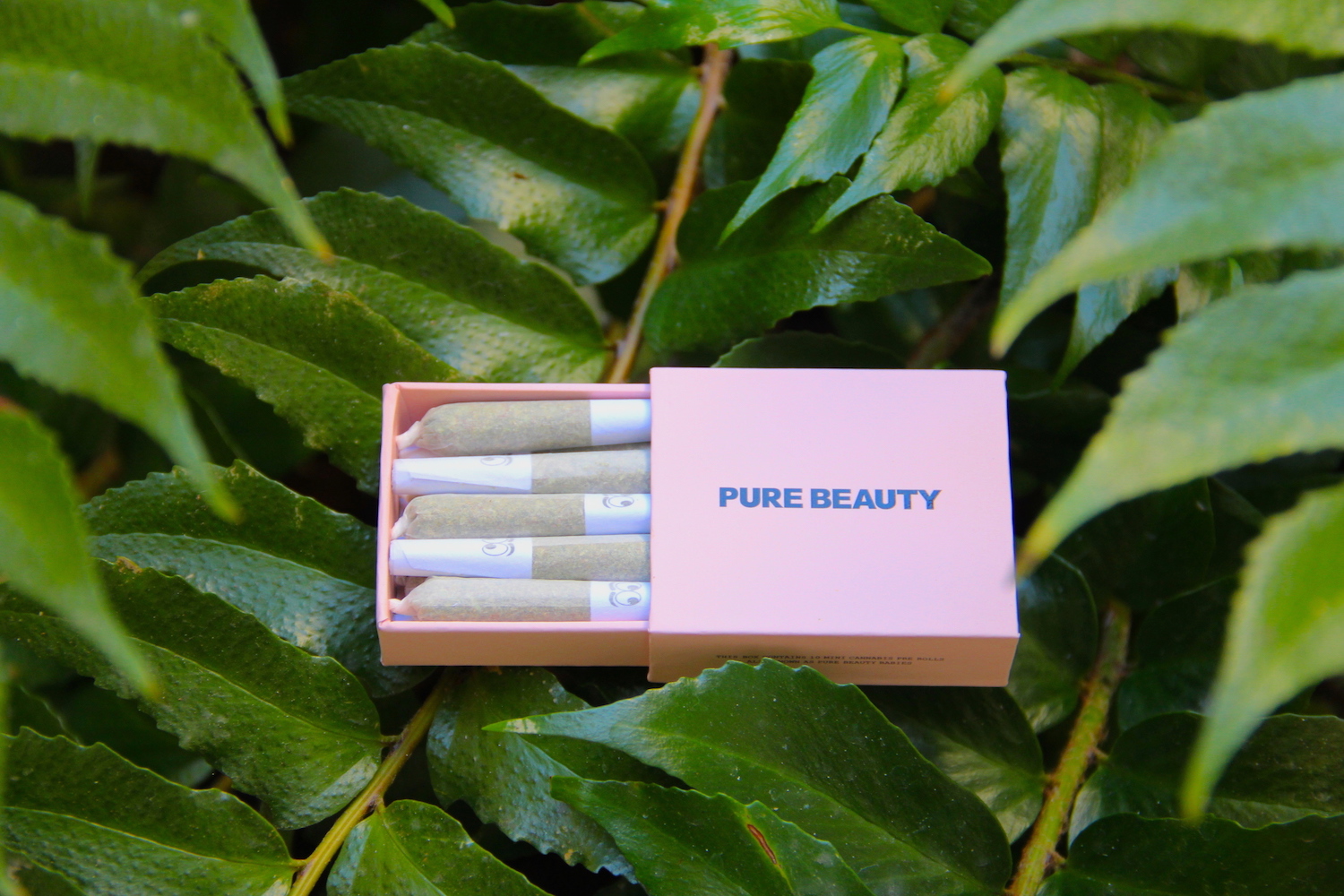 BABIES – PINK BOX
3.5 GRAMS / 10 MINI JOINTS
INDICA BLEND: Physically sedating, Indica strains are perfect for relaxing right before going to bed. Get comfy and enjoy your evening in front of your TV with your favorite movie. Oh, and don't forget to bring your favorite treat as well. It was heaven!
100% WHOLE FLOWER
HEMP PAPER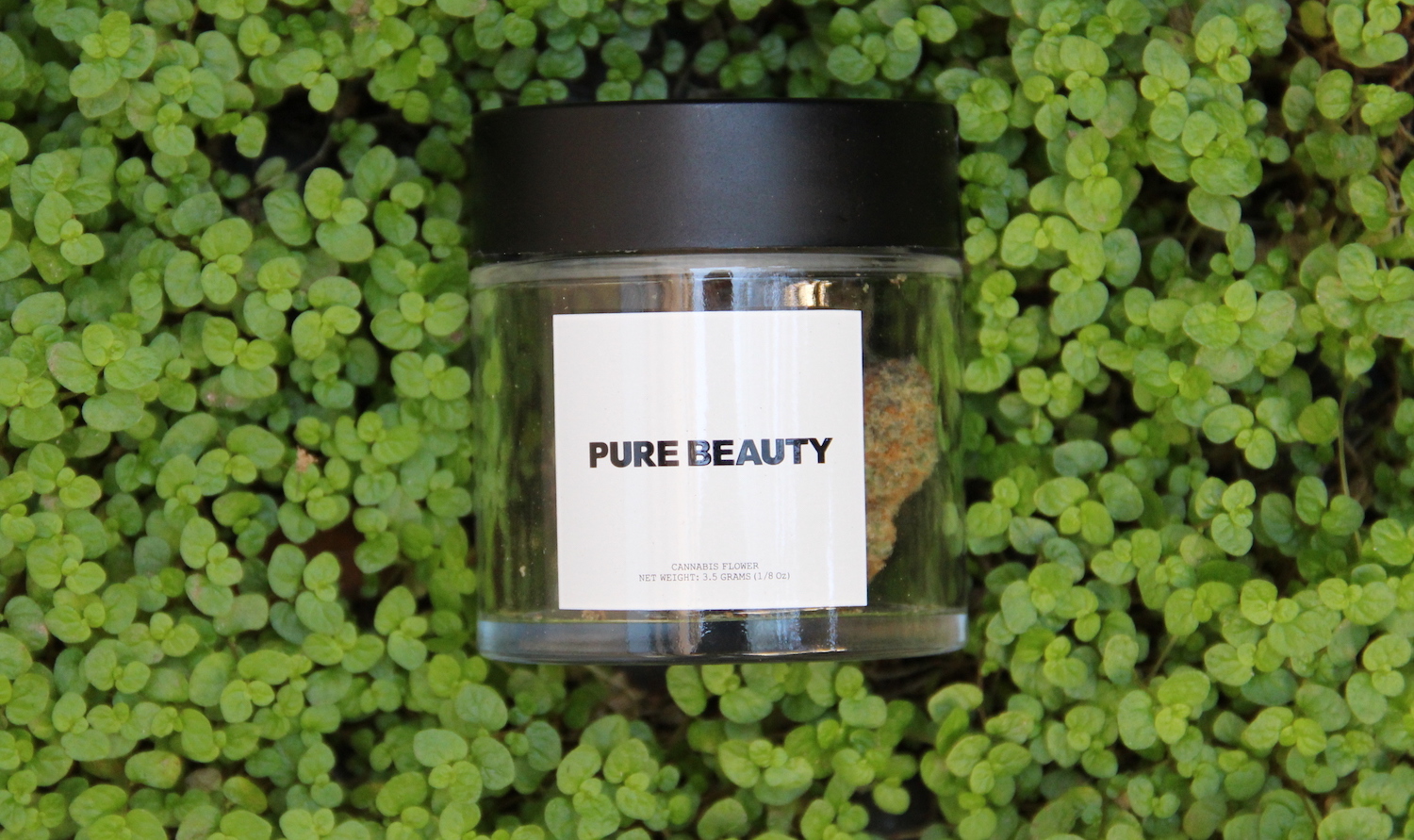 Another favorite of mine from Pure Beauty is the INDOOR FLOWER / 3.5 GRAMS WHITE GLASS JAR + CR LID
STRAIN TYPE: CBD, which is great for anxiety, chronic pain, inflammation and who does not need that?
Pure Beauty is female and minority owned. They donate a portion of their proceeds to fund programming for currently and post incarcerated populations.
Check out their total collection, it is amazing!