Cannes Classics will celebrate the 20th anniversary of Wong Kar-wai's In the Mood for love at the Lumière. Presented in Competition in 2000, In the Mood for Love, by Hong Kong director Wong Kar-wai, earned its lead actor, Tony Leung, the Award for Best Actor and picked up the Higher Technical Commission Grand Prix at the Festival de Cannes.
The programme also features the 60th anniversary of Breathless and L'Avventura, great filmmakers such as Federico Fellini and Pier Paolo Pasolini, the first film by Joan Micklin Silver (to whom Lumière 2020 is devoting a retrospective), Juliet Berto's debut feature, rediscoveries from the 60, 68, 73 and 81 Festivals, ranging from the cinema of yesteryear to the world of today, with the first film by Melvin Van Peebles, a movie about Charlie Chaplin that's sure to make history, Bruce Lee revisited and other not-to-be-missed gems.
Discover the films of the Cannes Classics 2020 selection presented at the Festival Lumière from 10 to 18 October 2020.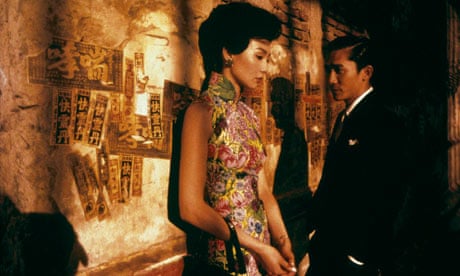 IN THE MOOD FOR LOVE by Wong Kar-wai (2000)
UGC Astoria Monday 12 October at 7.45 pm – Presented by Manuel Chiche, President of La Rabbia, Distributor
Saint-Genis-Laval Wednesday 14 October at 8 pm
Pathé Bellecour Friday, October 16 at 11.15 am
Institut Lumière Sunday 18 October at 7.30 pm
LA PERMISSION (THE STORY OF A THREE DAY PASS) by Melvin Van Peebles (1968)
UGC Confluence Tuesday 13 October at 2.30 pm – Presented by Max Van Peebles actor and son of Mario Van Peebles and Gerald Herman, member of the board of Indiecollect
HESTER STREET by Joan Micklin Silver (1975)
Comœdia Sunday 11 October at 11.15 am
Institut Lumière Monday 12 October at 10.30 am
Lumière Terreaux Wednesday 14 October at 5.45 pm
NEIGE by Juliet Berto and Jean-Henri Roger (1981)
UGC Confluence Saturday 17 October at 2.30 pm – Presented by Jane Roger, Director of Distribution JHR Films and daughter of Jean-Henri Roger
LA POUPÉE (THE DOLL) by Jacques Baratier (1962)
UGC Confluence Monday 12 October at 3.15 pm – presented by Simone Appleby, Head of the Restoration Laboratory Service at the Film Heritage Department of the Centre national du cinéma et de l'image animée (CNC), and Diane Baratier, Director of Photography and daughter of the director.
L'AMÉRIQUE INSOLITE (AMERICA AS SEEN BY A FRENCHMAN) by François Reichenbach (1959)
UGC Confluence Friday 16 October at 2.30 pm – Presented by Laurence Braunberger, Manager of Les Films du Jeudi and Sarah Marty, writer
ACCATTONE by Pier Paolo Pasolini (1961)
Pathé Bellecour Wednesday 14 October at 2.45 pm – Presented by Gian Luca Farinelli, Director of the Cineteca di Bologna
Cinema Opera Saturday 17 October at 5.30 pm
SHATRANJ-E BAAD (THE CHESS GAME OF THE WIND) by Mohammad Reza Aslani (1976)
UGC Confluence Monday 12 October at 9 pm
LA STRADA by Federico Fellini (1954)
Institut Lumière Tuesday 13 October at 7.15 pm – Presented by Gian Luca Farinelli, Director of the Cineteca di Bologna
Pathé Bellecour Thursday 15 October at 2 pm
Pathé Bellecour Saturday 17 October at 8 pm
UGC Confluence Sunday 18 October at 2 pm
À BOUT DE SOUFFLE (BREATHLESS) by Jean-Luc Godard (1960)
Pathé Bellecour Sunday, October 11 at 9.15 pm – Presented by Juliette Hochart, Director of the Studiocanal catalogue
Villa Lumière Friday 16 October at 10.45 am – Presented by Céline Defremery, Head of Catalogue France Studiocanal
Comœdia Saturday 17 October at 4.45 pm – Presented by Thierry Lacaze Director of Distribution France Studiocanal
UGC Confluence Sunday 18 October at 5 pm
L'AVVENTURA by Michelangelo Antonioni (1960)
UGC Confluence Sunday 11 October at 2.15 pm
UGC Astoria Tuesday 13 October at 7.45 pm
Pathé Bellecour Thursday 15 October at 3 pm
Cinema Opera Sunday 18 October at 2 pm – presented by Patricia Barsanti, President of Cinématographique Lyre
FELLINI DEGLI SPIRITI by Anselma dell'Olio (2020) – documentary
UGC Confluence Tuesday 13 October at 5.15 pm – Presented by the director, Anselma dell'Olio
WIM WENDERS, DESPERADO by Eric Friedler and Andreas Frege (2020) – documentary
Institut Lumière Wednesday 14 October at 5.45 pm
CHARLIE CHAPLIN, LE GÉNIE DE LA LIBERTÉ (Parts 1 and 2) by François Aymé and Yves Jeuland (2020) – documentary
UGC Confluence Wednesday 14 October at 5.30 pm – Presented by the directors, François Aymé and Yves Jeuland, and Serge Bromberg
BE WATER by Bao Nguyen (2020) – documentary
UGC Confluence Sunday 11 October at 5.45 pm – Presented by the director, Bao Nguyen