If you are the proud owner of a furry friend, such as a cat or dog, you have to deal with uncontrollable shedding during the summer and spring months. That's when your vacuum becomes your best friend.
For the two-story homeowner, it is essential to have a vacuum on each floor in order to avoid carrying your vacuum up and down the stairs, which is quite inconvenient. Most vacuums are heavy and therefore can become difficult to manage and mobilize.
After researching my options on the internet, I discovered that Black + Decker, an American company established in 1910, made vacuums. Although I own many power tools from the company, I had no idea that Black + Decker was in the small appliance business. Where have I been?
Always being reliable and delivering on all levels, I decided to try the POWERSERIES™ Extreme™ Pet Cordless Stick Vacuum Cleaner, which is new to their collection. Powerful, light, and friendly are the adjectives that best describe my new vacuum. One of the greatest features is the Cordless Stick Vacuum featuring the 3X Cleaning System: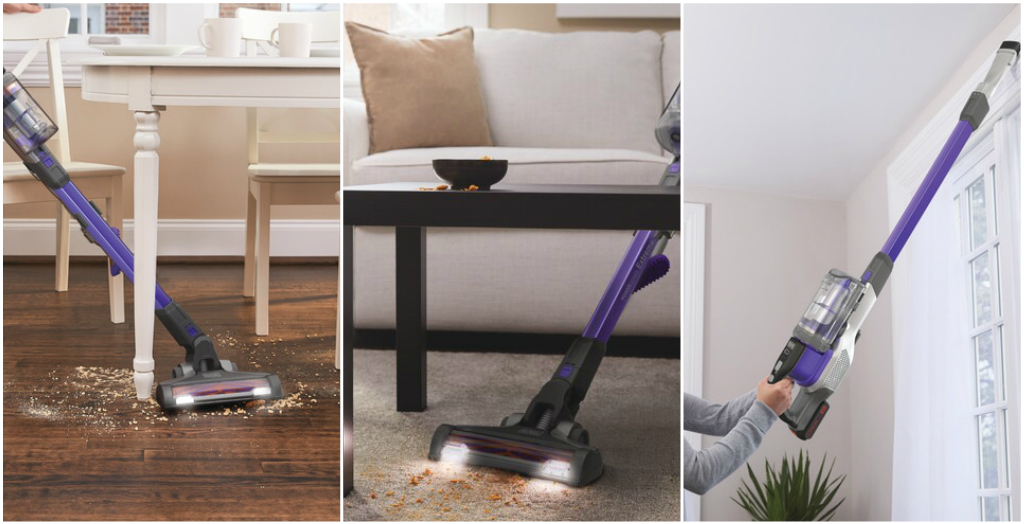 First: The floor head angle is designed to clean up multiple surfaces, from hard floors to area rugs, and carpets.
Second: The v-shaped bristle pattern is designed to pick up messes of various sizes, including pet hair, dust, and crumbs.
Third: The patented anti-tangle brush bar is designed to minimize hair wrap and maximize suction power.
The front-facing dustbin gives quick access when emptying, and allows the vacuum to lay flat for hard-to-reach areas. The built-in twist to clean filter provides up to twice the suction power.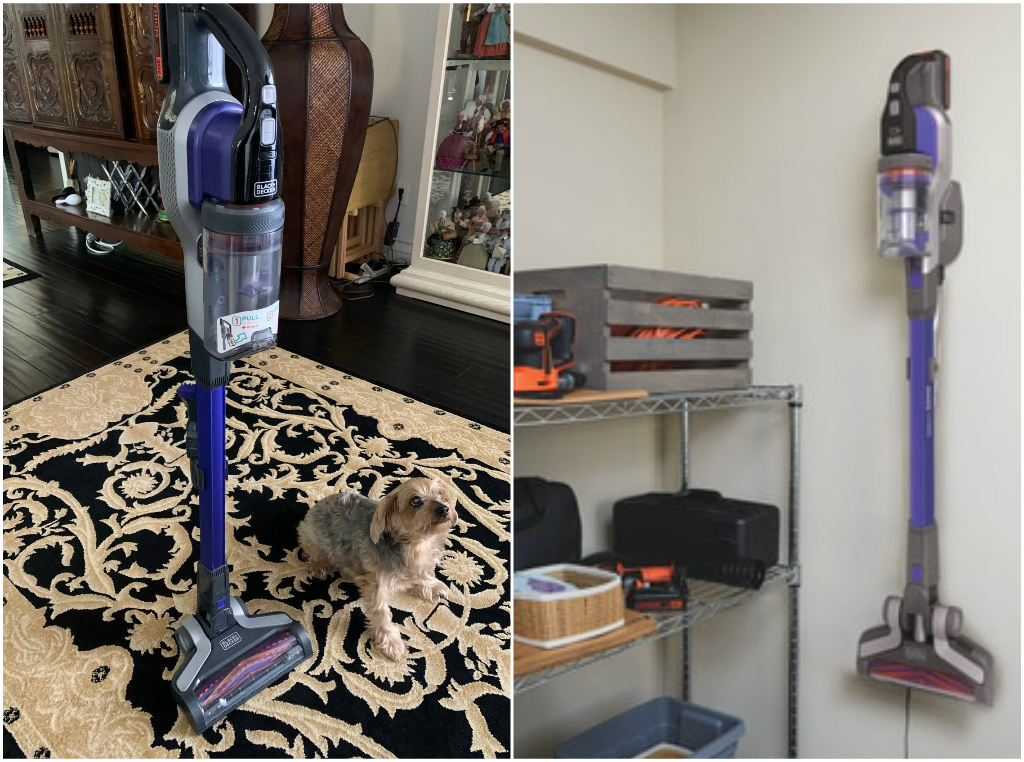 It is equipped with a 3-speed control feature that lets you select the right power for clean up on hard surfaces, area rugs, or powerful pick up on the carpet. The POWERSERIES Extreme stick vacuum delivers up to 55-minutes of run time. Detach the removable 20V MAX* battery to charge separately from the vacuum, or leave it in your vacuum to charge while itself stands. It comes with a wall-mount which you can choose as another option.
This is the greatest little light vacuum! I am thrilled to have found it at Black + Decker.
Now I'll have to try the other products they offer! I'll have to try the Iron and Portable Air Conditioner…
For more info and to purchase visit www.blackanddecker.com