LATF USA Publisher/CEO Michele Elyzabeth and Vice President Pamela Price with their SwaddleDesigns masks on
As soon as COVID-19 hit, many companies around the world shifted their manufacturing and designing towards making face masks. That's exactly what Lynette Damir did.
An RN, CEO and Creative Director of SwaddleDesigns, Lynette founded her company in 2002. The inspiration for SwaddleDesigns was sparked when Lynette visited families with new babies in their homes and she noticed the parents were very sleep deprived. They weren't swaddling and consequently, no one was getting much sleep. What does swaddle mean? "To wrap (someone, especially a baby) in garments or cloth."
Parents weren't swaddling for two reasons. First, the blanket they were using was too small or too thick, and second, they could not remember how to make a good secure swaddle. The parents consistently asked her to share the secret of the hospital nurses – how to swaddle. After researching the market, Lynette discovered there were no swaddling blankets available for purchase. Lynette used her medical background and design education from the Art Institute of Seattle to develop the Ultimate Swaddle® Blanket and other items.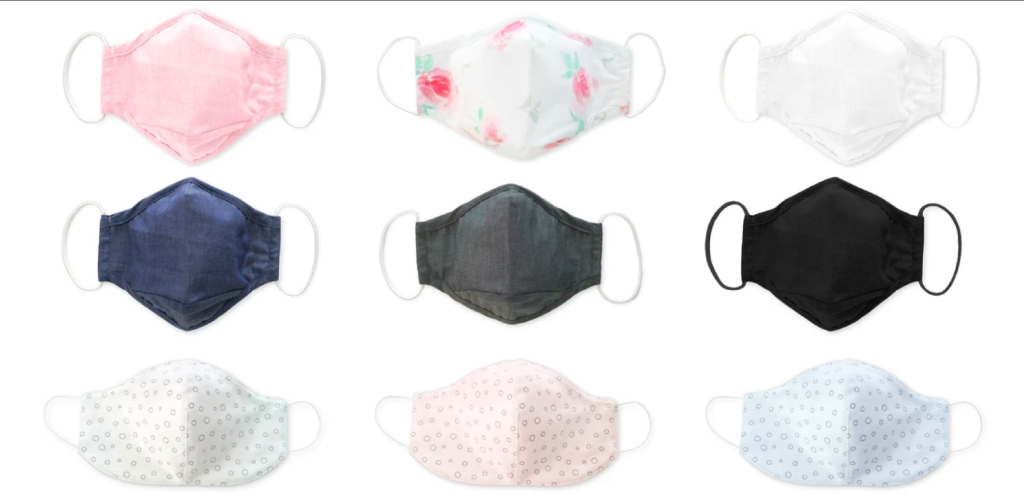 Now with the pandemic, Lynette converted her Seattle baby blanket factory to make face masks for adults and children. She designed a well-fitting mask that stays secure.
The masks are extremely comfortable and easy to breathe in. You're not dreading to put the face mask on! Features include:
3-layer 100% cotton chambray
Non-medical grade mask designed to filter airborne particles
Tightly woven fabric, 180 thread count
Machine Washable
Bendable nose piece for snug and adjustable fit
Available in two sizes
Check their website for their varieties of fun designs and colors. https://www.swaddledesigns.com/