Hurricane Laura made landfall overnight near Cameron, Louisiana, bringing "catastrophic storm surge, extreme winds and flash flooding" to portions of the state, the National Hurricane Center said early Thursday.
The storm intensified over a short amount of time into a Category 4 hurricane before slamming into the Gulf Coast near the Louisiana-Texas border.
According to reports, the high water levels are persisting along the Gulf Coast. Tornadoes are possible through Thursday night in parts of Louisiana, Arkansas and Mississippi.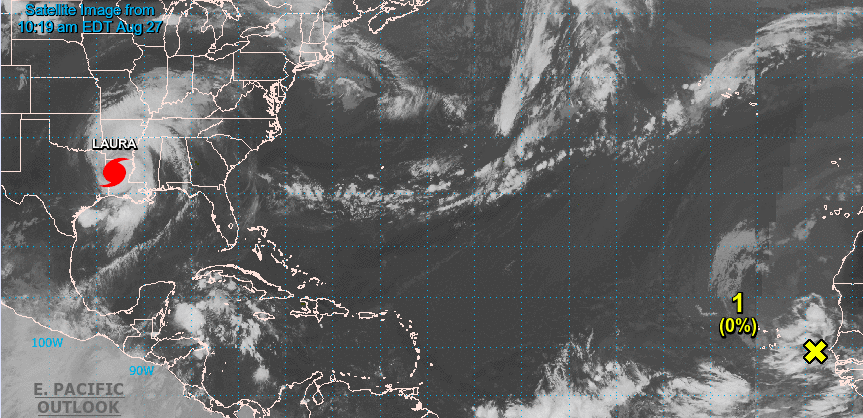 The National Hurricane Center is issuing advisories on powerful Hurricane Laura, located inland over western Louisiana.
A westward-moving tropical wave located over the far eastern tropical Atlantic, a couple of hundred miles east of the Cabo Verde Islands, continues to produce disorganized shower activity. Although environmental conditions are not expected to be conducive for development during the next couple of days, they are forecast to gradually become more favorable over the weekend and into early next week when the wave moves into the central tropical Atlantic.
On the Eastern Pacific end, The National Hurricane Center is issuing advisories on Tropical Storm Hernan, located about 100 miles south of Cabo Corrientes, Mexico, and also on Tropical Storm Iselle, located several hundred miles southwest of the southern tip of the Baja California peninsula. Tropical cyclone formation is not expected during the next 5 days.