If you love silver like I do, you know that it is only beautiful if it shines, which means you have to polish it regularly. Let's face it, most of us do not take the time to do it nor do we want to. It is messy and it takes a really long time.
Over the years I have inherited beautiful silver pieces which were in desperate need of being re-silvered. So, I decided to find an artisan who could restore my pieces. Believe it or not, it is very difficult to find dependable companies that can do the job. After extensive research online, I found Royale Silver Co., a local shop in Los Angeles which had great reviews on Yelp! They did it to perfection.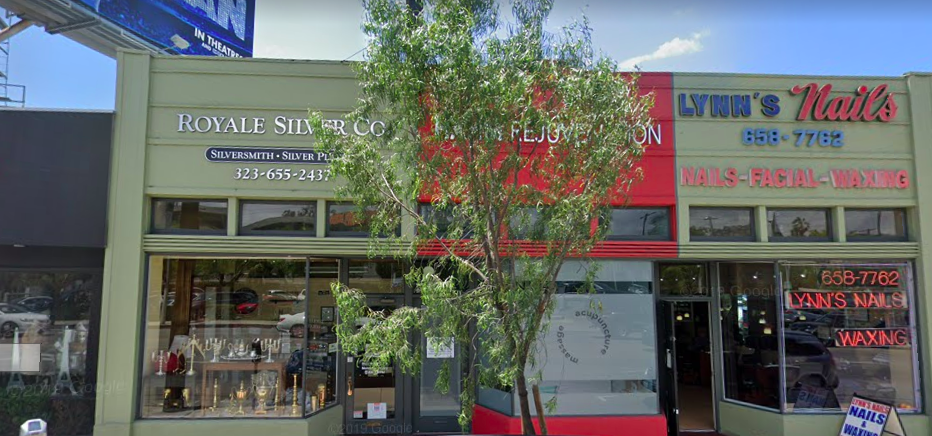 Royale Silver Co.
Three months had passed and I suddenly starting noticing shadows on my beautiful silver, so I decided to go back to Royale Silver and ask what I could do to keep it fresh looking. The owner, Pablo pointed out a can of Silver Spray Polish by Hagerty, which was on his counter. "Try this product," he said. "It is effortless and it works beautifully."
My next question was; where can I find it? "Online of course," I was told. Within a few days, I had my product and as we were sheltering at home, this was the perfect time to clean everything that needed attention.
As soon as I received my Hagerty Silversmiths' Spray Polish, I went for it and the results were AMAZING!
This Non-abrasive aerosol spray is designed for polishing convenience. Simply spray it on, wait 30 seconds, and buff tarnish away. You should use this polish for the intricately designed items, since the spray penetrates deeper in the grooves than the liquid polishes.
After this worked so well, I decided to try the Hagerty Jewel Clean made for daily maintenance and cleaning of rings, earrings and necklaces. Hagerty makes it easy; simply dip your jewelry into the solution using the interior basket, then use the included brush to clean hard-to-reach spaces. Rinse and buff with a soft, dry cloth (not included) to reveal the original beauty of your jewelry.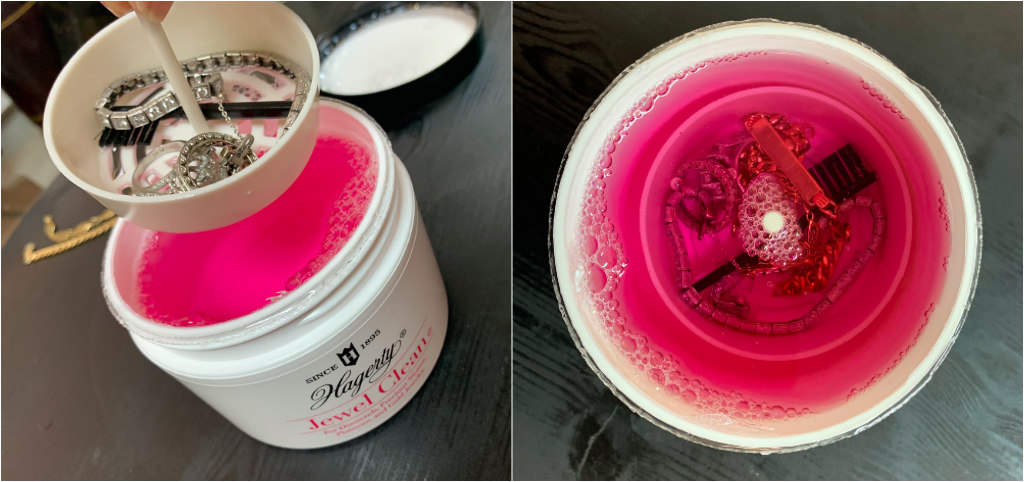 Another option is the Jewelry Polishing Cloth: The two-piece Jewelry Polishing Cloth cleans, polishes, and prevents tarnish ten-times longer! The inner white cloth gently and thoroughly cleans and removes tarnish, fingerprints, and body oils, while also imparting a tarnish-resistant barrier. The outer cloth buffs jewelry to a beautiful luster. All in one; you can clean your jewelry while watching TV.
They also have Pearl Clean, a special cleaning solution for your pearls which is safe for natural and cultured pearls, as well as other delicate and porous stones.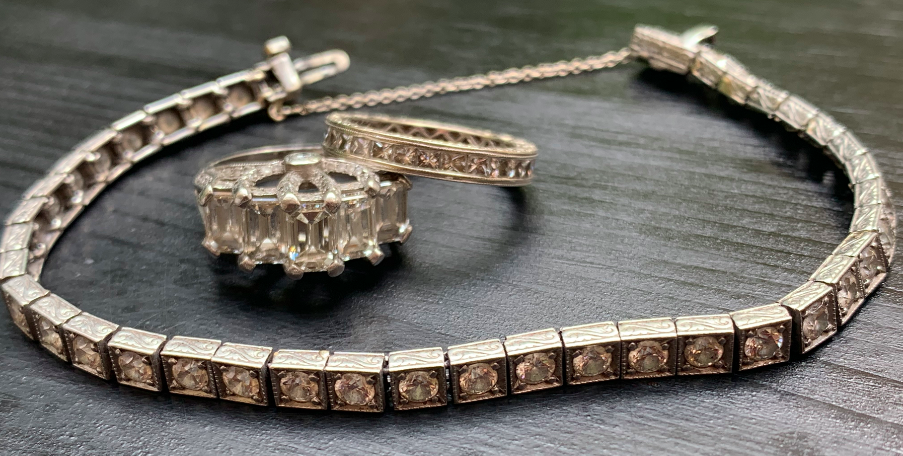 Silver Sponge Applicator and the Horsehair Detail Brush are both designed to avoid scratching your silver items. I highly recommend you purchase them.
Also try the Silversmiths' Polish, a safe, gentle lotion formulated to effectively clean, polish, and protect all Sterling Silver. It contains Hagerty's R-22 Tarnish Preventative, which will retard growth of tarnish for months, and can be used for all stages of tarnish removal.
I am totally hooked, you will be too!
For more info and to purchase go to: www.hagertyusa.com
Call Pablo at Royale Silver Co. at 323.655.2437 or visit: www.royalesilverco.com
Check out this BEFORE & AFTER polishing video