Although these numbers might vary a bit, there are about 16,000 wine growers producing Champagne including 320 major Champagne houses. Among which are, Moët & Chandon, Taittinger, Veuve Clicquot, Ruinart, Ernest Rapeneau and others. Most of these companies are based in the cities of Reims and Epernay in Champagne. Over 2,000 growers make and market exclusively their own Champagne from their own grapes. Each bottle bears the labelling requirements under the form of initials which gives the true identity of the Champagne you buy.
I was recently shopping at Trader Joe's when I came across a new brand that I had never heard of before; Ernest Rapeneau NM: (Négociant manipulant; which means that the Champagne is made on their premises and marketed under their own labels.)
The brand is competitively priced so I immediately picked up a bottle of Brut Champagne and a bottle of Rosé. As soon as I got home I got on my computer to learn about Ernest Rapeneau. Their family history retraced the Rapeneau family which has been involved in Champagne making for over a century.
Ernest Rapeneau founded his Champagne and wine business in 1901 in the village of Hautvillers, the cradle of Champagne. However, it was not until 1927, when the viticultural boundaries of Champagne were fixed, that Ernest began to specialize in the Champagne trade. This turned out to be an excellent decision as viticulture in Champagne was in the midst of a structuring phase. As a result of these essential regulations, he was able to select his wines more carefully and improve the quality of his business to a remarkable extent. Ernest Rapeneau was, first and foremost, a lover of Champagne wines.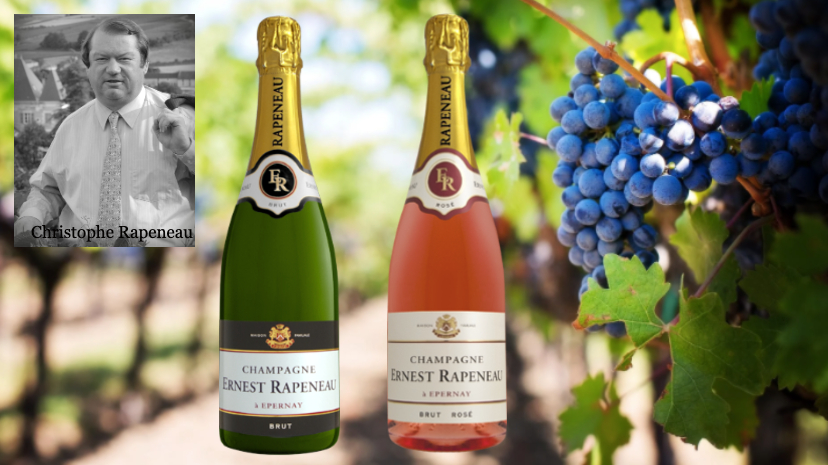 In 1936, the supremacy of Champagne wines was finally acknowledged with the birth of the "Champagne Appellation d'Origine Contrôlée" (AOC). This was a high point for his business, which already enjoyed an excellent reputation. He decided to broaden his range and extend his distribution network, encouraged by the widespread increase in champagne wine sales. After fifty years' hard work, he finally retired from business in 1965, leaving two of his sons, François and Bernard, who had joined the House in 1944, to run his company. For four generations, everyone's aim has been to preserve, perpetuate, adapt and improve a priceless traditional heritage. Christophe Rapeneau joined the family business as soon as he'd graduated in oenology from the University of Reims in 1983. He spent his first few years there modernizing the fermenting room and production system in order to guarantee the authenticity of his work.
Christophe's own character includes the distinctive qualities of the three Champagne grape varieties. First of all there's the structure of Pinot Noir, because the head cellarman has to be well-organized and methodical as he works through the various stages involved in producing his cuvées. Then he's got the lively spark of Pinot Meunier; he's a man of the land, constantly wondering about the way the vineyard is changing. Finally, there's the finesse of Chardonnay – a recognized quality of this particular grape variety – epitomizing the Champagne wine-maker's subtle, precise palate.
Although he's now Le Chef de Cave who runs the house, Christophe is still in love with winegrowing – especially Champagne. His weakness is Rosé.
"We're also lucky enough to have some really good partners who have shown enormous trust in us; our company now sources grapes from more than a hundred wine presses, allowing us to produce champagnes made from rich, varied assemblages and thus satisfy a wide range of tasters," he said.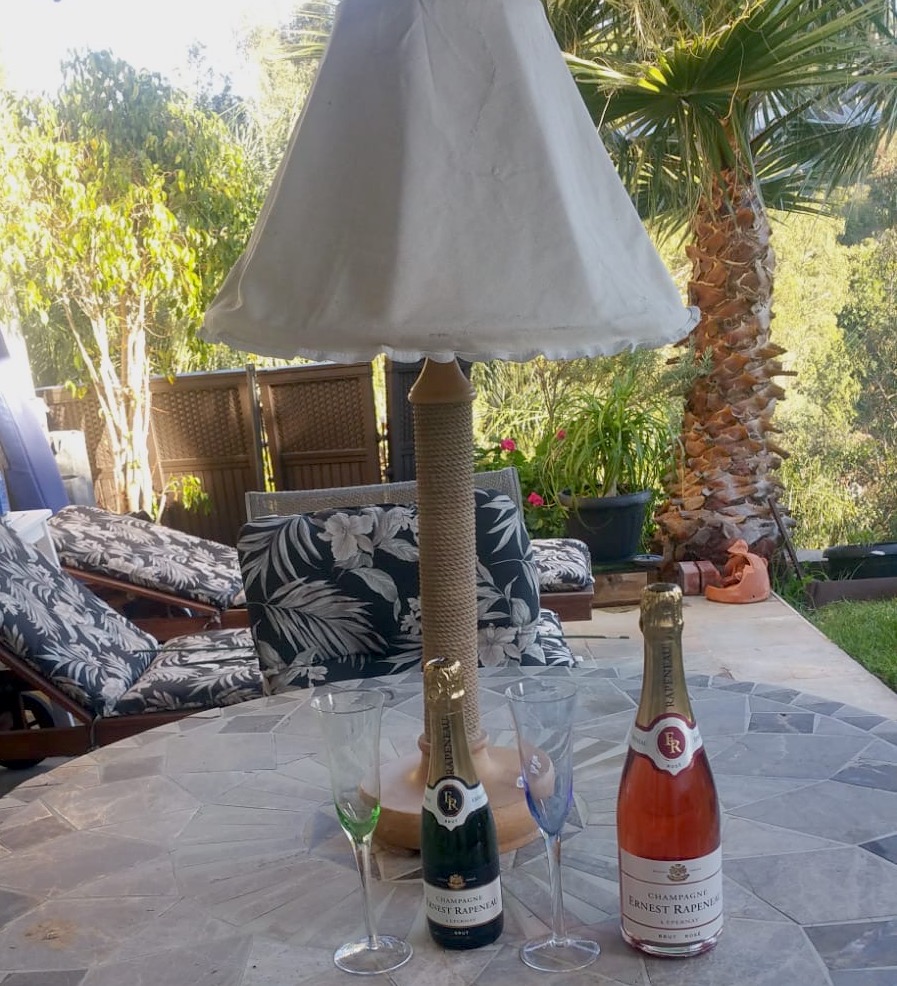 The Brut is an assemblage made of 45% Pinot Noir, 35% Meunier and 20% Chardonnay. Its color is light-yellow loaded with small bubbles. Smooth on the palate, it has a nose reminiscent of lemon and apple with a hint of brioche. The finish is long with a touch of minerality.
The Brut Rosé NV is an assemblage made of 40% Pinot Noir, 25% Chardonnay, 20% Meunier and 15% Vin rouge AOC Champagne. It is soft, pleasant on the palate, with a hint of acidity which does not mask the delightful fruity nose of raspberry. Distinctive by its salmon/pink color.
For more info and to purchase, visit G.K. Skaggs, Inc., an importer of wine worldwide: https://www.gkskaggs.com/