What a year it's been so far, wouldn't you say? Fortunately, in order to keep my sanity, I have been able to turn the negative into a positive by dedicating a lot of care to my home and garden, e.g.; cleaning, painting, organizing, and doing a lot of things that I never have time for. In other words; I have been preparing for spring and now summer.
I love spending time in the garden, planting flowers and watch them grow. A month and a half ago, I planted clematis. The Ready-to-Grow Clematis plants from Spring Hill Nurseries, to be exact. Although, I was told that they were fairly easy to grow when planted correctly, there are quite a few things that you need to know before you do so.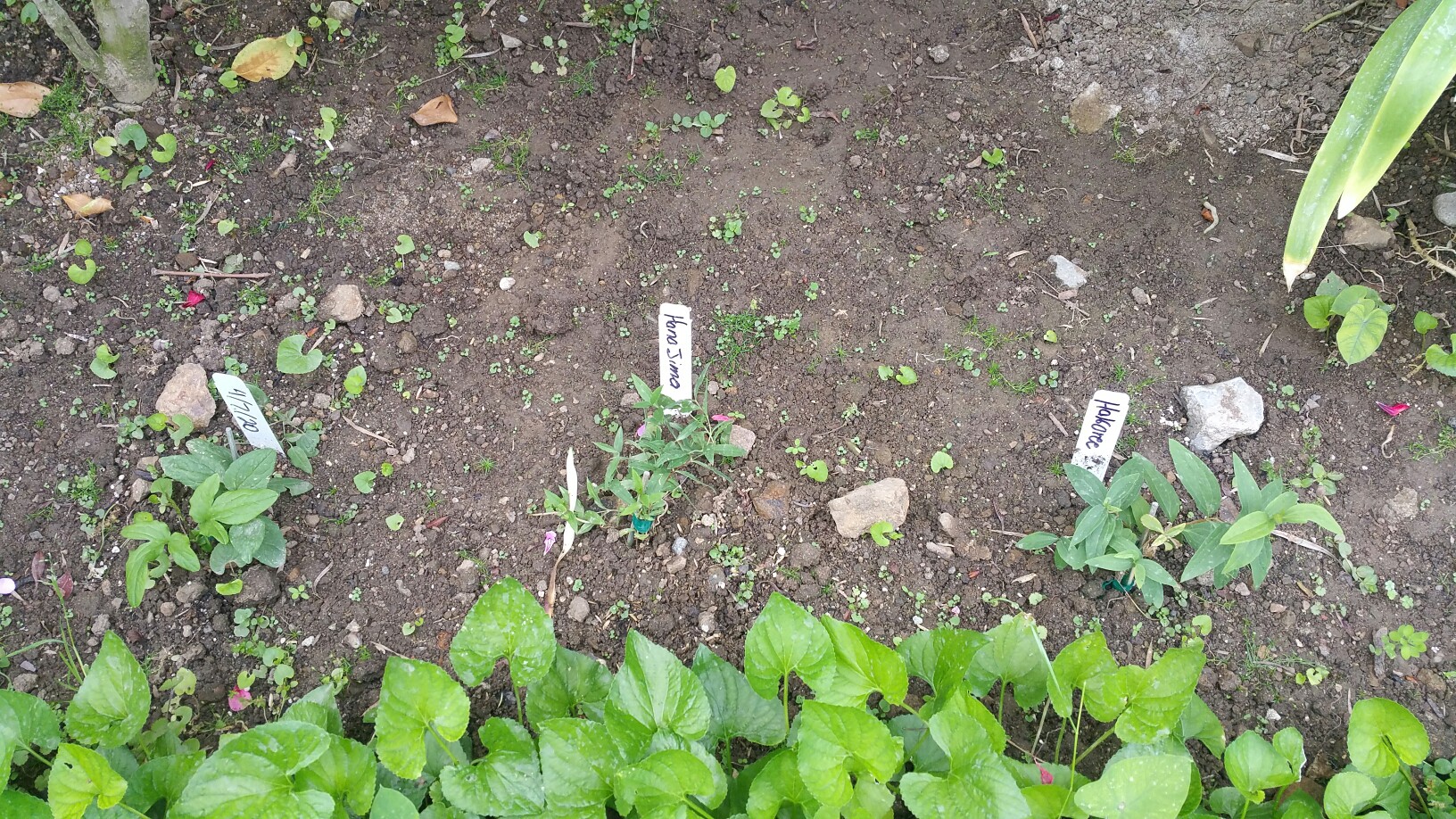 Make your research and read as much as you can.
Clematis need to receive adequate water during the growing season.
Preferably, plant them away from other plants. Your clematis could be harmed and not get enough nitrogen and other nutrients.
They can thrive when receiving sunlight levels from full sun to partial shade.
They come either as a climbing vine or non-climbing, which stay close to the ground.
I have successfully grown the vining kind before so I decided to try the other kind. For now, they seem to do well but are taking a long time. I will keep you posted. www.springhillnursery.com
---
With time on my hands, I have been perusing the internet and catalogs searching for the latest gadgets and tools that could make my life easier and I found plenty.
With my garden being my pride, I decided to order a new water hose. One that would not be too heavy or which gets easily tangled up. I had seen advertised on TV, The Flex-Able Bungee Hose which is supposedly certified to be up to six times stronger than the competition. The secret is the seamless, dynamic woven construction. It won't break, burst or leak. As soon as it arrived, I put it to the test. It was compact and lightweight which I was looking for, making watering hassle-free. I ordered the 100-foot hose; and believe it or not, it did not get tangled or kink. One of its great features is that the Bungee Hose retracts automatically to its original size. No need to pick it up. Also, it withstands over 1000 lbs. of pressure. If you need a new hose, just give the Bungee Hose a try!  To
Next, the mosquitos are back and that is always a major problem. I love to leave my patio door open so my dogs have access to the garden, but with all the bugs and mosquitos, it is impossible. I finally came up with a solution: the Magnetic screen door. To order visit www.buybungeehose.com
---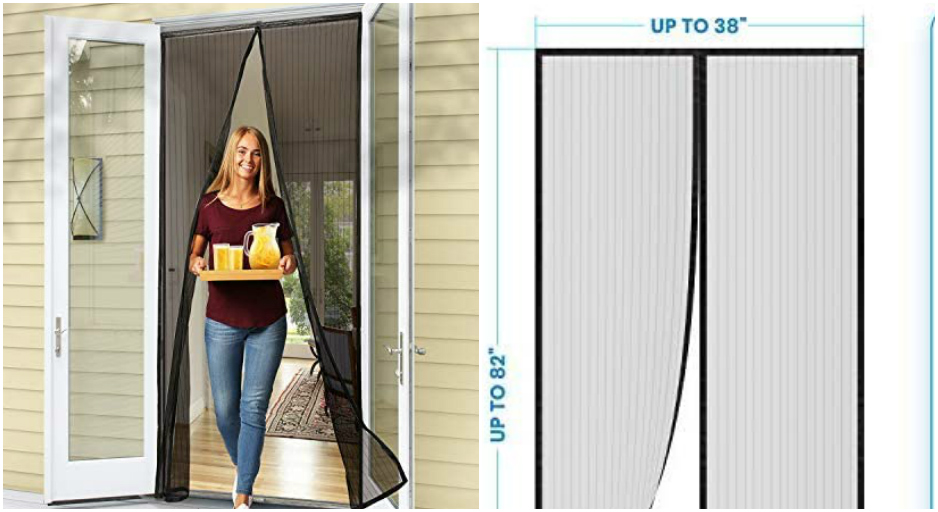 The Reinforced Magnetic Screen Door by Flux Phenom is the answer.  I can now leave my door open. It is pet friendly and you don't need to use your hands as the screen door will automatically shut itself like magic. The middle seam of the screen door netting is strategically lined with powerful magnetic cubes and magnet strips that allow the door to open easily and close seamlessly. It Includes 26 magnets for the best seal and closure. The folding screen door is also retractable, frameless, and detachable and can be rolled up for temporary storage during the off months and is easily removable. It fits all doors from sizes up to 38"x 82". The company recommends that you measure your door before ordering. It is made of durable and heavy-duty mesh with a higher thread count than others. It is also easy to install. You can even do it alone. The assembly kit includes everything you need; premium metal black thumbtacks and hook and loop adhesive strips for extra security. Hardware is black and invisible when installed. It is weather-resistant and it comes with a Free Video Installation Tutorial. This is the best product you can buy which offers you peace of mind and includes the elimination of bugs and especially the mosquitos.  For more info and to order, go to www.amazon.com
---
While I was at it, I decided to add a few lights around the garden. Besides the constant TV ads about the Bell + Howell Bionic Light Motion-sensors, a friend of mine had them and I could not believe how powerful and bright they were.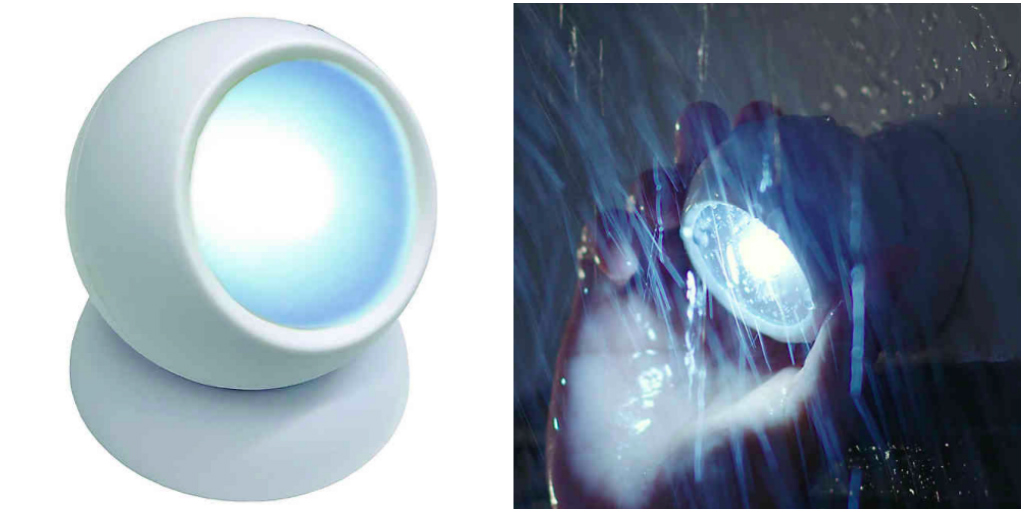 I found out that the brightness was created by the 200 lumens illuminating power which is at the maximum end of the spectrum suggested by lighting professionals for the Path Light category. This is to ensure industry standards compliance, to promote bulb life, and overall better product efficiency.
They are portable. You can use them outside or inside. Each bionic light "magnetically" mounts to a base that you can stick on to vertical walls. You can remove the spheres for portable use as a round flashlight and slap them back on later when not in use. They are equipped with different modes: High, Medium, Strobe, and Motion-Sensor (motion-sensing capabilities works best under low-light conditions). Click the silicone button to switch between modes. High, Medium, and Strobe are recommended manual functions that you can use any time of the day. The installation is easy, simply attach the base on to any surface using the adhesive pads (included), and mount the spheres in place. Note that adhesive pads are not required if the base is to be mounted on metal surfaces. It is effective, inexpensive, and fun. A great buy!
For more info and to order go to www.bedbathandbeyond.com