If you love your skin, you owe it to yourself to use a mask at least once a week. Whether you need to repair, hydrate, restore or soothe your skin, Mantra Mask Hemp CBD has one especially made for you.
Mantra CBD Sheet Masks contain the highest quality CBD, also known as cannabidiol, the primary natural compounds found in cannabis. It can be extracted from psychoactive cannabis plants, or from industrial hemp.
Our bodies naturally produce compounds like those found in CBD due to cell receptors called the endocannabinoid system therefore able to penetrate the epidermis. As it binds with these receptors, it generates tremendous anti-inflammatory effects. It will help prevent oxidative damage from sun exposure and air pollutants, wrinkles, and fine lines, and hyperpigmentation from occurring with no side effects reported.
After a decade of working for a high-end skincare company, Kim Wellen, the owner of the company, wanted to create a quality skincare product that's affordable to everyone. The products would combine natural ingredients to protect and heal the skin while giving it the best glow. Inspired by her daughter, she named the company Mantra. However, for Kim, Mantra, is not only the home of her wonderful masks but a philosophy and a lifestyle.
"I believe that true beauty comes from within," says Kim. "Our Mantra Mask may seem to be about your outward appearance, but no matter how beautiful your skin, we all know that the true beauty that makes us shine comes from within!"
CBD applied topically reduces redness and inflammation and can help with skin conditions such as rosacea, rashes, irritation, and acne. Mantra Mask offers the CBD Blemish Sheet Mask and the CBD Repair Sheet Mask for these conditions.
CBD can also reduce oil production to balance the condition of the skin and can provide a mattifying effect.
The anti-oxidants in CBD are more powerful than vitamins E and C and can repair and speed the healing of damaged skin.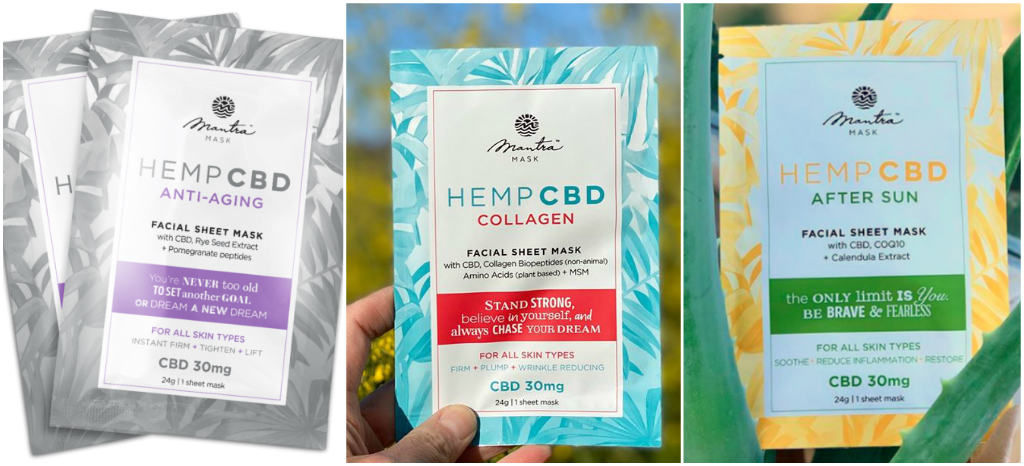 Mantra Mask CBD Anti-Aging Sheet Mask, CBD Collagen Sheet Mask and CBD After Sun Sheet Mask contain the powerful CBD agent. I tried two of the Mantra Mask Hemp series: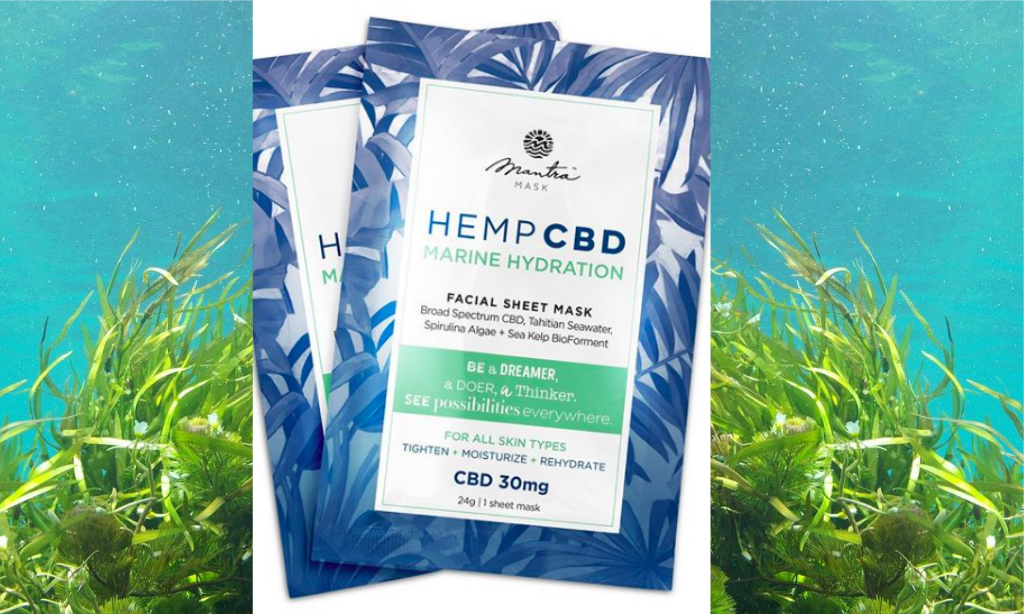 CBD Marine Hydration Mask can be used for all skin types. It is designed to detoxify, tighten, hydrate, and moisturize. Rich in minerals, it is packed with powerful ingredients from the sea, such as Tahitian Seawater, spirulina Algae, and Sea Kelp Bio-Forment to name a few.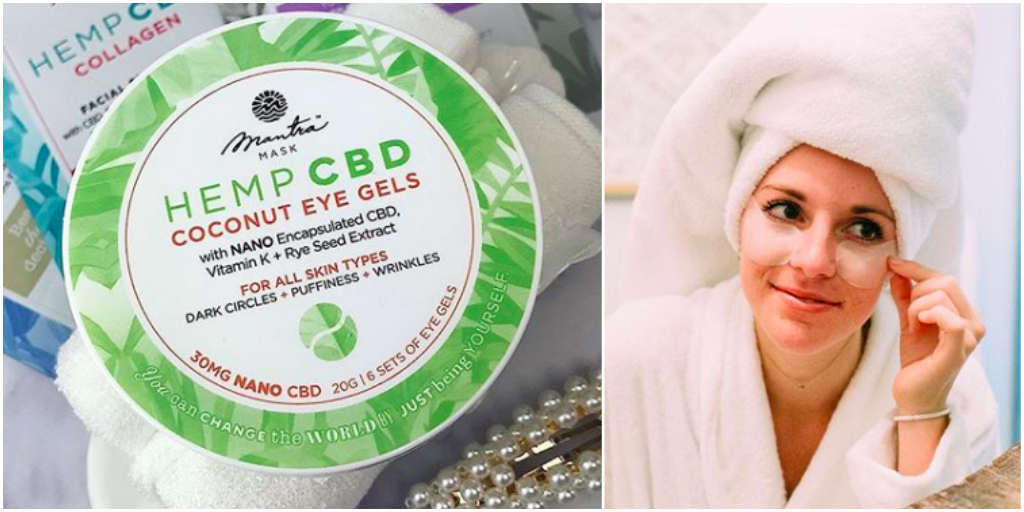 I could not resist the CBD Coconut Eye Gels which also can be used for all skin types. If from time to time, you experience: dark circles, puffiness, and/or wrinkles, I highly recommend their CBD EYE GELS; all-natural, non-toxic Eye Gel carefully crafted with NANO Encapsulated CBD for deeper penetration.
Per Mantra, the fast-acting biodegradable coconut gels nourish that delicate under-eye skin, reduce dark circles, improve elasticity and cell turnover with ingredients like Rye Seed Extract, Vitamin K, Rice Peptides, Pomegranate, and Green Tea.
I liked it very much. Honestly, I cannot wait to try the others.
For more info and ordering, go to www.mantramask.com