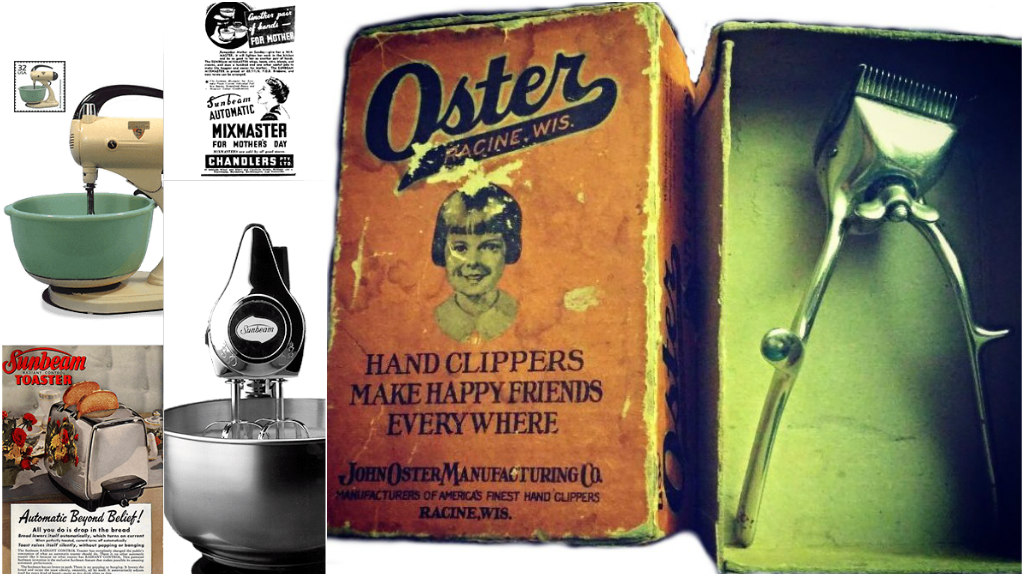 Clippers image via @dtlangill
With time on our hands and most of us at home either working or not, it is the perfect time to experiment with new cookware. You will especially appreciate the next two items that I am about to introduce to you if you have kids that you have to feed breakfast, lunch, and dinner. For me, cooking is a form of relaxation. I am fond of trying new things and I consider it a hobby. But for a mom with 2 or more kids, it can quickly become a chore so anything you can find that helps you reduce your time in the kitchen while delivering a healthy meal for your family, is a lifesaver. Oster offers quite a few of the appliances that will make your life easier, but first, let me give you some background on the company.
The John Oster Manufacturing Co. was founded in 1924 by John Oster who provided products to barbers and beauty supply markets. The company was known for its hand-operated hair clippers. In 1928, Oster introduced electrically operated, motor driven clippers. With growing sales, the successful company expanded its product line over the next decade to include massagers and other personal care items revolutionizing the beauty industry. Nothing to do with cookware!
At the beginning of World War II, Oster began to produce electric motors for military aviation. When the war ended, Oster went back to producing products for the consumer market and reinvented themselves. Branching out and getting into the small electric appliance market, he purchased the Stevens Electric Company in 1946. Stevens had invented the liquifying blender. Once the Stevens acquisition was complete, the blender was rebranded. The Osterizer was born, introducing the iconic American blender that has graced millions of kitchens for the last six decades.
The success of Oster's endeavors fueled the expansion of its product line through acquisitions of related businesses. In the 1950's Oster purchased the Northern Electric company, and added a variety of consumer items to its portfolio (these included electric blankets, vaporizers, humidifiers, and hair dryers) eventually merging in 1960 to become a subsidiary of Sunbeam Corp. of Chicago.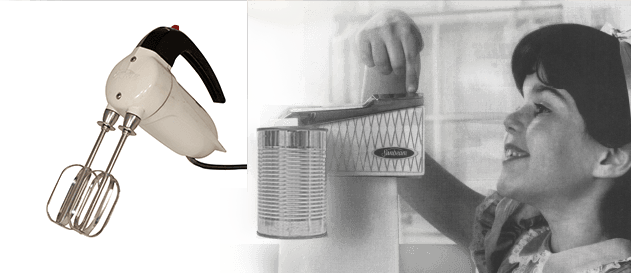 Twenty years later, Oster was acquired by the Sunbeam Corporation. Less than a year later, Sunbeam was then acquired by Allegheny International. Founded at the turn of the century as a steel producer, Allegheny evolved over the decades into a conglomerate consisting of several different manufacturing divisions. Its ownership of Sunbeam and Oster would end less than a decade after the acquisition. Hit hard by recession and poor management, Allegheny International was forced into bankruptcy reorganization, and the Sunbeam and Oster divisions were spun off into the Sunbeam-Oster Company.
Today, Sunbeam-Oster is a global consumer products manufacturer with more than $5 billion in annual revenue, and manufacturing plants around the globe. The perfect American dream story. Fascinating isn't it?
Here are two of my favorite products from Oster.
First and brand new, the ELECTRIC SKILLET featuring Oster® DiamondForce™ Nonstick.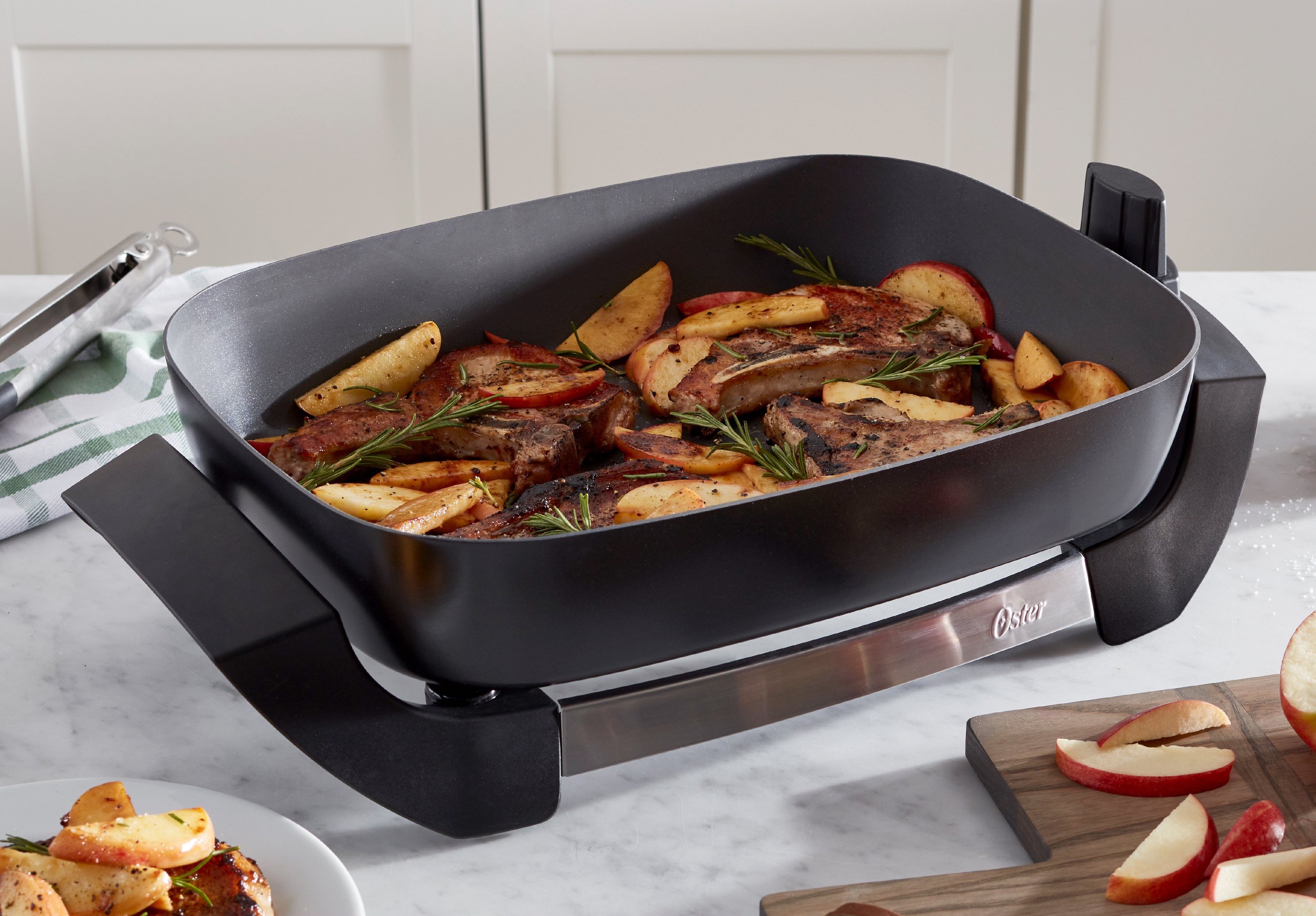 LONGEST LASTING NONSTICK: The cooking surface is reinforced and infused with diamond particles that form a structural matrix, creating a stronger coating for superior nonstick performance over time — it's Oster's longest-lasting nonstick.
EASIER FOOD RELEASE: Nonstick skillet surface is designed for easy food release so food goes on your plate instead of sticking to the pan, and includes dishwasher-safe parts, PFOA-free.
JUST COOK, LIFT & SERVE: Nonstick skillet has an integrated Lift & Serve hinged lid that allows for easy serving and means you don't have to worry about where to put the lid — just cook, lift and serve; plus it's detachable for easy cleaning.
GREAT FOR FAMILY MEALS: Generous 12-inch x 16-inch cooking surface makes this skillet great for one-dish skillet dinners and lunches, easy skillet breakfasts, and more.
MORE CONVENIENT FEATURES: Cool-touch side handles; removable, adjustable temperature controls; tempered glass lid with steam vents. A winner!
Next is the DEEP FRYER
It makes authentic, restaurant-style fish and chips, chicken wings, mozzarella sticks, and more with this fun, family size deep fryer, 3.7 Liter (15-cup) capacity. It's equipped with a 1500-watt immersion heating element for fast heat-up and fast frying, so you get consistently crispy, always delicious results. Adjustable controls set time and temperature to provide easy, precise cooking and indicator light lets you know when it's ready to go. With a convenient viewing window, you can check on food as it's frying to avoid overcooking, then the signal bell "dings" when everything's done. The fry basket is designed with an easy lift handle to quickly drain and remove food from the fryer. For cleaning, parts are dishwasher safe and the fryer lid is designed with an integrated dual filter system to help reduce odors and oil splatter. Another Winner! Reasonably priced, everyone should have one of each.
To get your own skillet or deep fryer amongst Oster's wide variety of appiances, visit www.oster.com