If you are someone spending long hours at your computer, I strongly recommend that you try the Everlasting Comfort Foot Rest Pillow.
This memory foam pillow is 100% pure with no additives. It has been formulated specifically for the weight of your feet and legs with a firm structure that compresses just enough to conform to the shape of your feet giving you that "everlasting comfort" It is perfect for your office desk, use in an airplane, or while on the couch watching TV.
The signature "teardrop" structure and orthopedic design place your feet and legs in a more comfortable and ergonomically correct position. The angle and increased surface area of the teardrop design supports your plantar fascia and helps keep the cushion in place.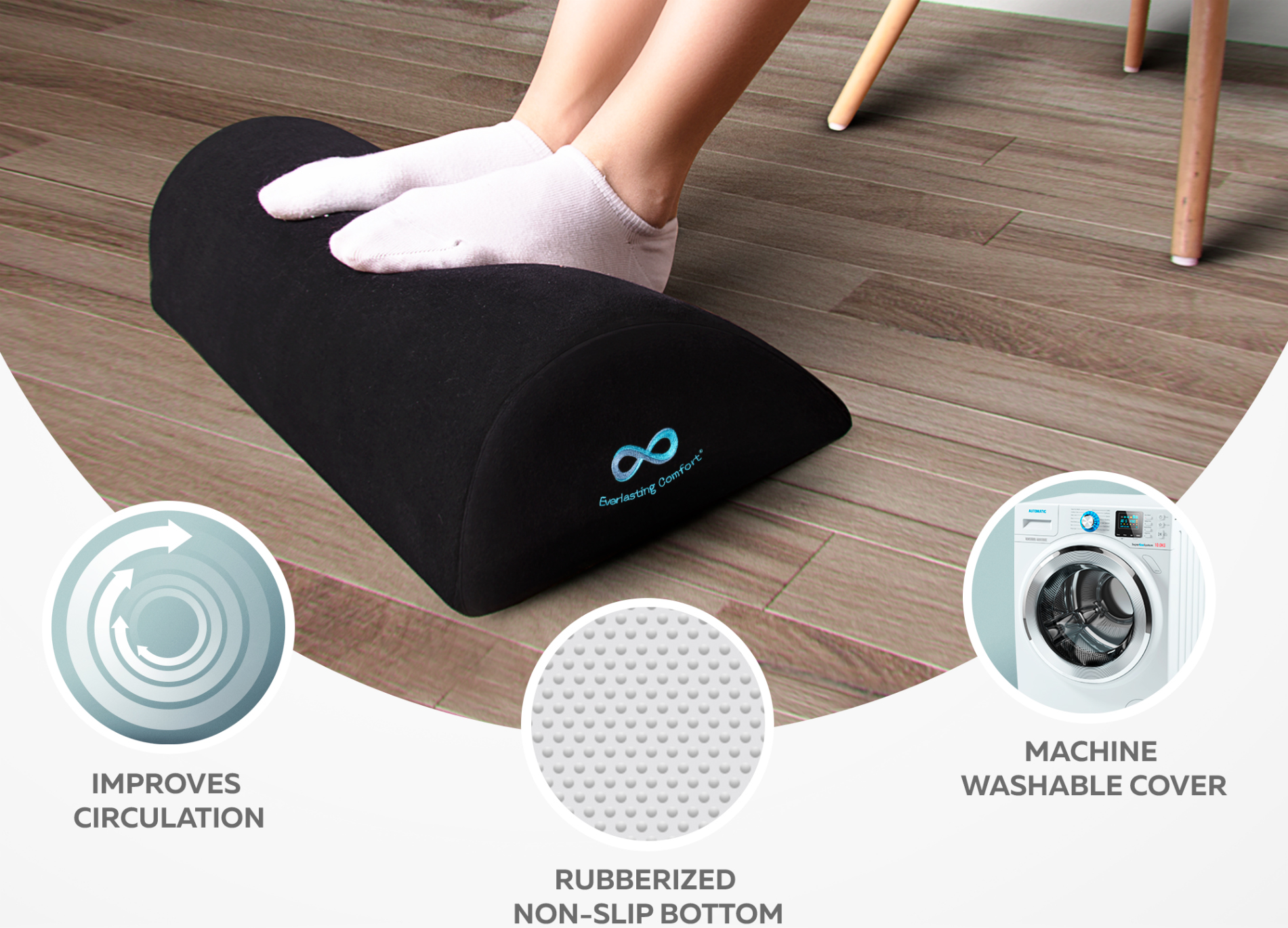 The advanced memory foam pillow responds to the heat of your body and molds perfectly to the shape of your feet providing you with that Everlasting Comfort, while it keeps its shape to support your plantar fascia, heel, toes, and entire foot.
The cover is equipped with a non-slip bottom so the footrest always stays in place. The velour cover is removable and machine washable. It has a LIFETIME REPLACEMENT GUARANTEED.
For more info or to purchase go to www.amazon.com