CLICK PLAY TO WATCH FULL INTERVIEW
Film and television are the greatest distraction from reality. For two-hours, or even just thirty-minutes, we can be transported into another time and space. Whether you're in Los Angeles, California or Perth, Australia, we are inundated with the news of the COVID-19 pandemic twenty-four hours a day and seven days a week. Sometimes, we just need to shut it off. This past Sunday, I tuned out the news and tuned into Jon Abrahams' latest feature: "Clover." His second time around in the director's chair, the longtime actor tackles a tale of two brothers who find themselves in a kerfuffle with the mob.
With an impressive ensemble cast, including Mark Webber, Nicole Elizabeth Berger, Tichina Arnold, Ron Perlman, Chazz Palminteri, Erika Christensen, Jake Weber and Jessica Szohr, "Clover" showcases Abrahams' talent behind and in front of the camera. With flavors of comedy, action and drama, the film is not without its heartwarming moments.
I sat down with Abrahams (6 ft. away via Zoom) to talk about his latest filmmaking venture and his upcoming projects on the horizon.
This is your second time working with screenwriter, Michael Testone. You worked with him for your directorial debut of 'All At Once.' How did this script land in your hands a few years later?
Jon Abrahams: Me and Michael Testone worked together a lot for a number of years. It just so happened that "All At Once" was the first project that got made. Shortly after that, we had such a good time doing it that everybody wanted to do something else relatively quickly. I had this idea in my head for a long time of a story about two brothers – sort of a Shakespearean idea dealing with the world of betrayal in the crime world. There's a movie called 'Mikey and Nicky' that Elaine May directed that's one of my favorite films. John Cassavetes and Peter Falk play best friends since childhood but they sort of work on the outskirts of a criminal world and things go wrong. There's a betrayal element. I love that film and so I wanted to do something within that space. I brought it up to Mike and so he kind of went off and did his thing which is what became 'Clover.' I think it's still sort of Shakespearean, but different in a sense that I think it's ended up being more 'Rosencrantz and Guildenstern Are Dead' as a picture where you have these two fools whose fate is being written and they have no idea.
Let's talk about this cast. You have Ron Perlman, Chazz Palminteri and Tichina Arnold. Did you have these actors in mind from the beginning?
Jon Abrahams: In regards to Chazz, Ron and Tichina – Tichina, I know from a long time ago although we've never worked together and a lot of the other cast members are people that I've worked with in one capacity or another. A lot of them are in my first film "All At Once" and I kind of believe in the fact that you can't buy chemistry. Certainly on movies you have a very little amount of rehearsal time, so you have to hope that there's a lot of stuff built in when you show up. In the case of Ron and Chazz, I had not worked with them before and did not know them personally, but they were on our list of people we thought would be right for those roles. It was such a joy to work with them and I like to build a repertory as I go along; so I'm hoping that we work with them again.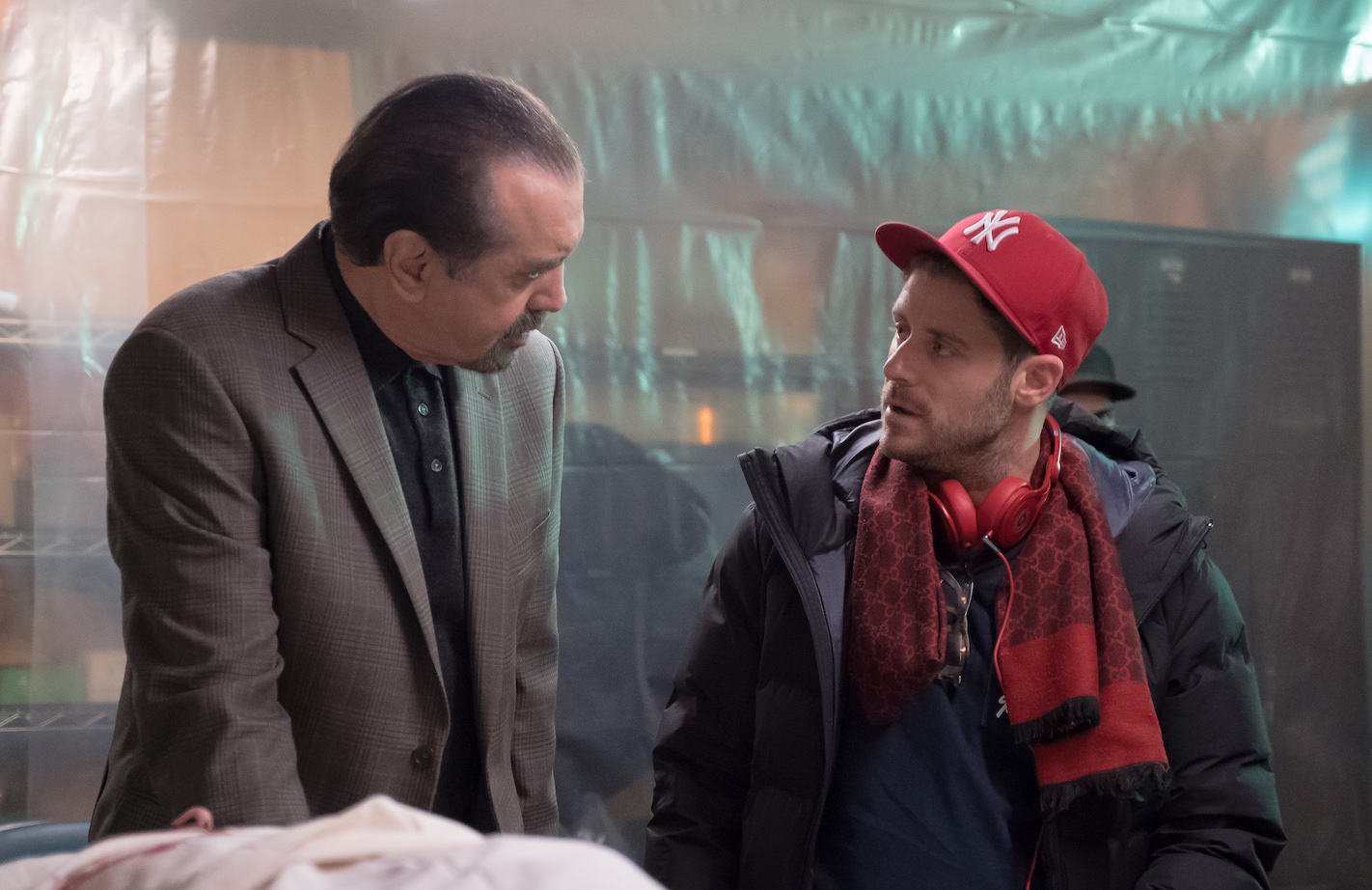 Jon on "Clover" set directing Chazz Palminteri
Being from New York, as a filmmaker, you have an affinity for New York stories. Do you think that you will do something for the Los Angeles landscape?
Jon Abrahams: Absolutely, I've been watching movies since I was a little kid and so many movies that I saw in my youth were shot in Los Angeles. It's funny because my impression of the sort of 'American Experience' was always through the lens of films that were shot in Los Angeles. For high school movies shot in the 80s in the valley – That's what I'm seeing in my mind. Even though we shot "Clover" in Buffalo, New York, it's not location specific. It's supposed to be sort of any East Coast rust belt for the downtrodden timeless city. I really would like to work in Japan because I really like that landscape. I feel like I've explored New York; certainly 'All At Once' was specific to New York City and I would like to branch out. I'm in post on my third film called "Exploited." That will probably be due out in the next year. We shot in Kentucky – it's like any college campus anywhere in the U.S.
Directing the films that you're in – is that your path right now?
Jon Abrahams: Definitely, I still act. I've been an actor for 25 years. I enjoy it. My simplest answer to these kinds of questions is always that: 'I like to work.' If an acting job is going to present itself to me, I'm going to take it. But overall I would say, at this point in my life, I do appreciate directing more because acting wasn't really the path that I chose – it chose me.
It was something that I was interested in but I had a mutual interest in other facets of the Arts like Visual Arts and Music. For me, with directing movies and indie films – you have a hand in all those parts of making the film, whether it be production design or art direction.
With 'Clover,' there is definitely a vintage aspect with the music and with the 1960's/1970's feel of 'bad guy chasing good guy.' Was that your intention?
Jon Abrahams: Mike wrote a script that also – we wanted to make sure things were timeless. Yes, there's the use of cell phones but they're older model phones. They're not smart phones. We don't know where in the 2000's we might be. We have 70's cars and CVS Pharmacy, McDonald's – so our intention was to make it timeless. From there we thought the music should be timeless and reminiscent – but also current.
I love the chemistry between you and your co-star Mark Webb. As a director and actor, how much did you steer away from the script – how much improv was there? It seems like there were definitely moments where you probably had to say 'cut' because you were laughing so much.
Jon Abrahams: There definitely were. The end scene for me and Mark was one of those – we were very excited about that scene and tried to punch it up a bit in rehearsals. When we finally got around to filming it, we had a lot of fun. Overall, I think most of the film is really the script. However, I come from an improv background. When rehearsing and shooting, I like to give the space for people to try anything and everything. We may not use any of it when I get to the edit, but at least it's there and it becomes more about all of those in between moments; which we know are just as important as the words.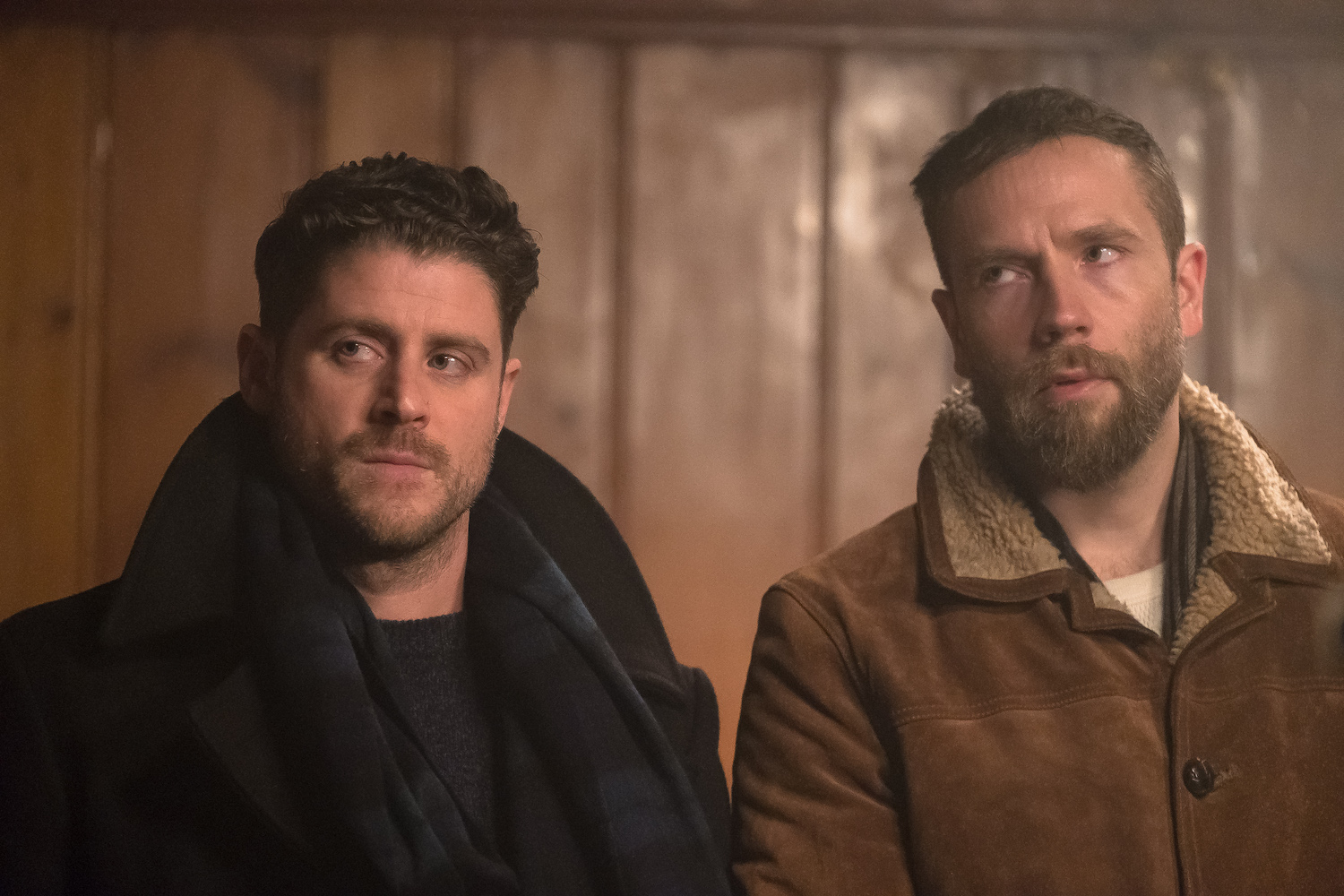 Jon & Mark Webb
As a director, did you have a goal as far as what kind of leader you wanted to be on the set?
Jon Abrahams: I think that most people know – if they look me up and they're going to work with me – that I'm an actor – but to say that I'm an actor's director would take away from the fact that I have an aesthetic and an interest in aesthetic; visual, auditory, etc. What kind of director am I?… an overall director. I'm trying to cover all of the bases and have a clear cut vision. The thing about directing is – it's a funny experience. I always compare it to when you're a kid in the playground and one kid has an idea for a game and somehow conveys that – then everybody falls in line with their imagination and is playing this game. You know, it's the same thing. I have these moments where I'm like "These people can't see what's in my head," and somehow something happens where people are able to you know and I think that has to do with your specificity and what you're telling them; and how prepared you are and the vibe that they get from that. That will help people to feel comfortable, fall in line and listen.
Any favorite stand-out moments working with Ron Perlman or Chazz Palminteri?
Jon Abrahams: Ron played a really big trick on me. We had him for one day. I got to work one morning and they said let's rehearse. I asked, "Where's Ron?" They said "Oh, he's in hair and makeup. He wants to talk to you." You know, we edited it down but he had a seven page monologue that we shot. If you're an actor, that's a terrifying thing. It doesn't matter if you're seasoned or not. Having to say all of these words and no one to say them off of is alarming. So, I went to see him in the trailer. I was like, "How are you feeling, how you doing?" and he said, "I'm not feeling great." I was like, "What's wrong?" He said, "I don't have it memorized or anything." – "Alright."
From my experience as an actor, I kind of knew what to do. I said, "Well, look. We'll shoot it in pieces. Phrase by phrase if we have to. We'll cut it together, it will be fine. We'll take it piecemeal by piecemeal. Let me get you somebody to sit with you and run the lines over and over again. We'll get some cue cards if we have to, to refresh you and I'll be right there." He said, "Okay, cool, thank you, thank you." I said, "You have a couple of hours before we're up and ready to shoot. So just do your thing." A couple hours go by, he's on set and we're up and ready. I said, "How are you feeling, you want to try and at least get the first part?" He said, "OK, sure." Basically, I'm going to shoot the rehearsal in case we get something that works.
We roll action… He does the entire seven minute monologue perfectly. Me and my DP were looking at each other like, "Is he really going to do the whole thing, he seems to have it?" We were like – just keep rolling, just keep going.
I was like, "Ok cut. You hustled me, you straight up hustled me." (Laughs)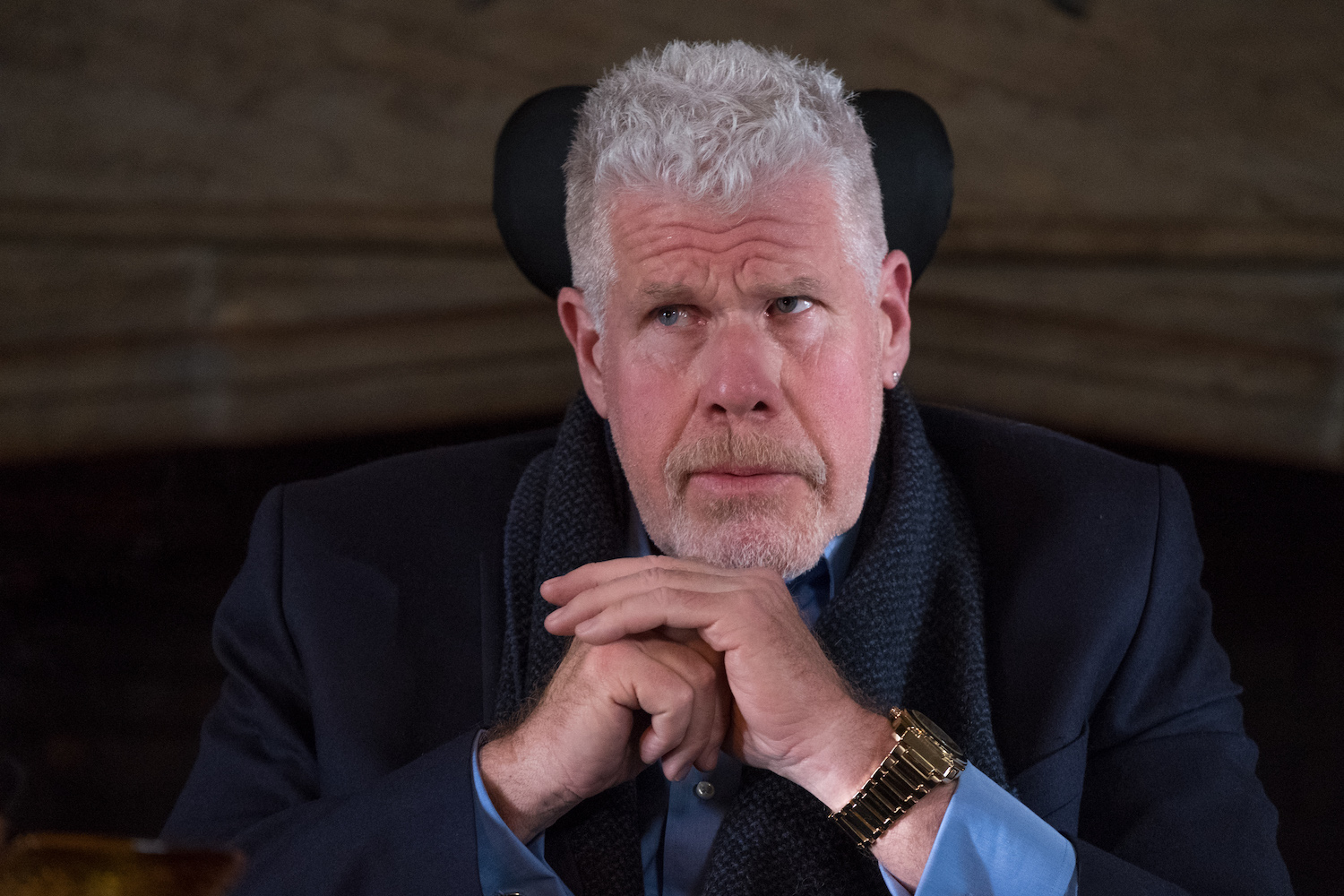 Favorite Mob Movies?
"Mikey and Nicky" is a real sort of quirky, not your typical mob-crime film. That's a big one for me. "Midnight Run" is a big influence on "Clover." It's not necessarily predominantly a mob film, but it follows people dealing with the mob; a mob accountant. "The Untouchables" is a big one for me. That whole movie is a masterpiece, I think. Everything about it is a masterpiece. I could watch that film over and over again. I'm a big Scorsese fan. I would say "Taxi Driver" is my favorite film; that's by no means a mob picture. "Goodfellas," "Casino" and even "The Irishman" – I think are just pure brilliance. And "The Godfather" ….
---
Watch our video sit-down with Jon Abrahams on Youtube to catch the entire interview!
---
Clover is available NOW On Demand and Digital HD. https://linktr.ee/clovermovie
Interview conducted by Pamela Price