This week, I introduced you to the unique personal care brand, Wellnesse; founded by Katie Wells. Not only do they have great shampoo and conditioner, but the line even features toothpaste.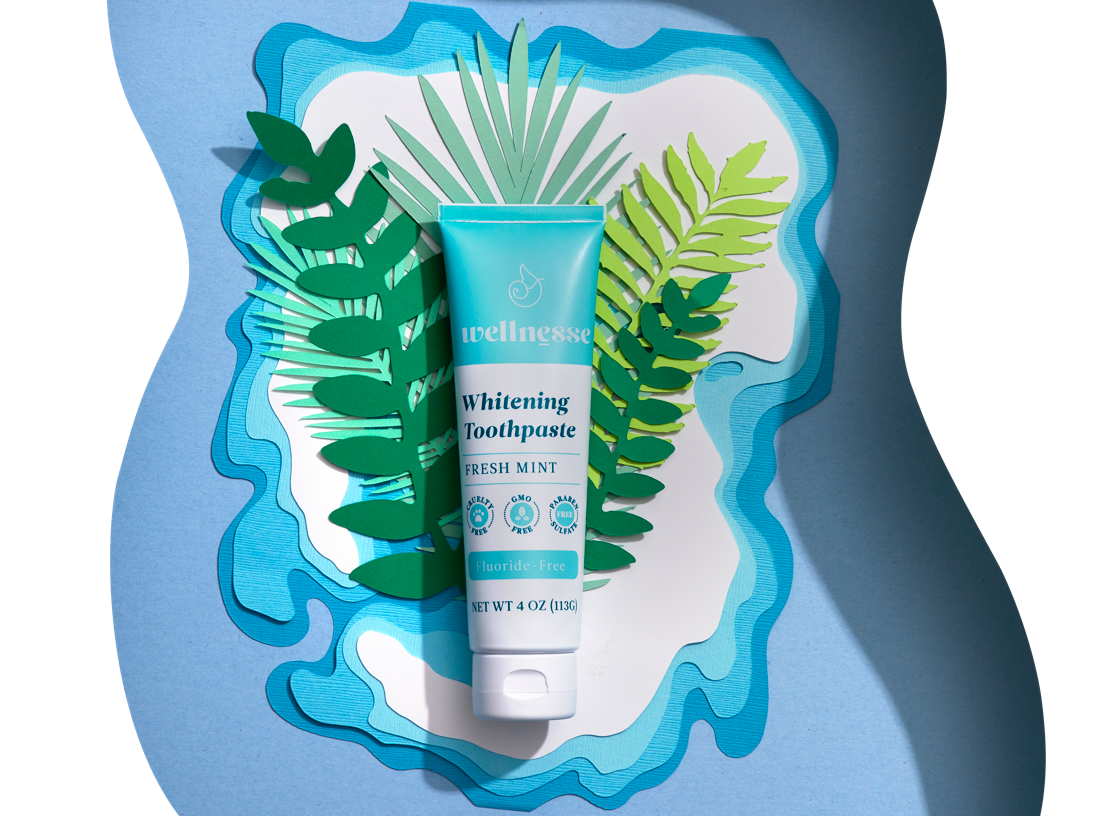 Whitening Toothpaste Fresh Mint:
Instead of fluoride, their Glycerin-Free formula contains green tea leaf extract, which is loaded with antioxidants. Plus, a phytochemical in green tea is shown to fight bacteria that leads to tooth decay.
They combined this phytochemical with hydroxyapatite (a naturally-occurring mineral and main component of tooth enamel) to strengthen teeth and prevent cavities.
We all know that fresh breath is paramount to good teeth brushing, and for that, they included peppermint leaf extract and Neem.
What's Neem?
Neem prevents bacteria from sticking to teeth and turning into plaque. This protective measure means fewer bacteria, which leads to …fresher breath!