I recently came across a jar of Pink Boost Goddess from Flow Kana. If you are a true cannabis aficionado, you should know about this company.

Flow Kana is the first sustainable, sun-grown cannabis brand to embrace and represent California's Emerald Triangle and its family-run, small-batch, independent farm ecosystem. The brand partners with, and gives scale to, premier artisan farmers in Northern California and "powers" values-aligned brands who honor righteous farming practices.
Flow Kana proudly represents "The California Way" as a pioneering, mission-driven, values-based lifestyle brand.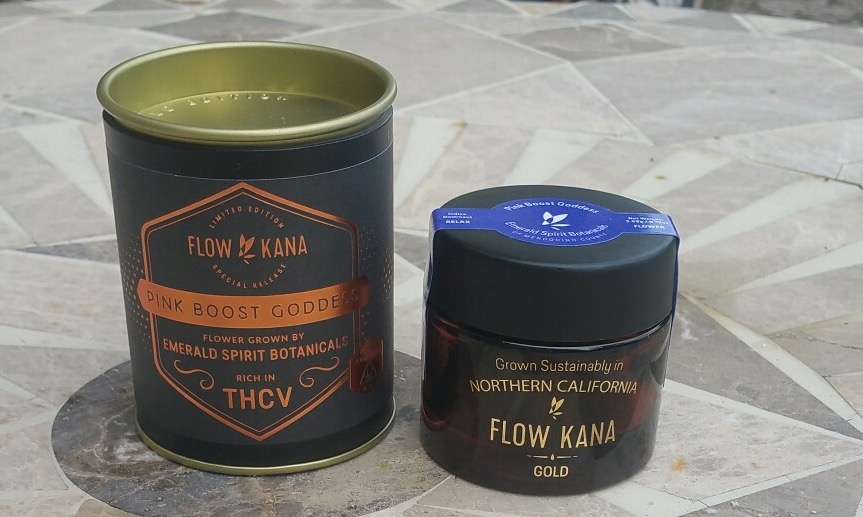 I was lucky enough to get my hands on Flow Kana's Limited Edition Pink Boost Goddess – a THCV-rich cultivar from Emerald Spirit Botanicals. THCV, or tetrahydrocannabivarin, is a cannabinoid similar to THC and CBD. It's rarely found in cannabis cultivars. Anecdotally, THCV-rich cultivars have gained an enthusiastic following of connoisseurs who seek it out for its healing properties such as anxiety-reducing, appetite-suppressing, and general relaxed effects. Definitely worth a try.
Flower by Edie Parker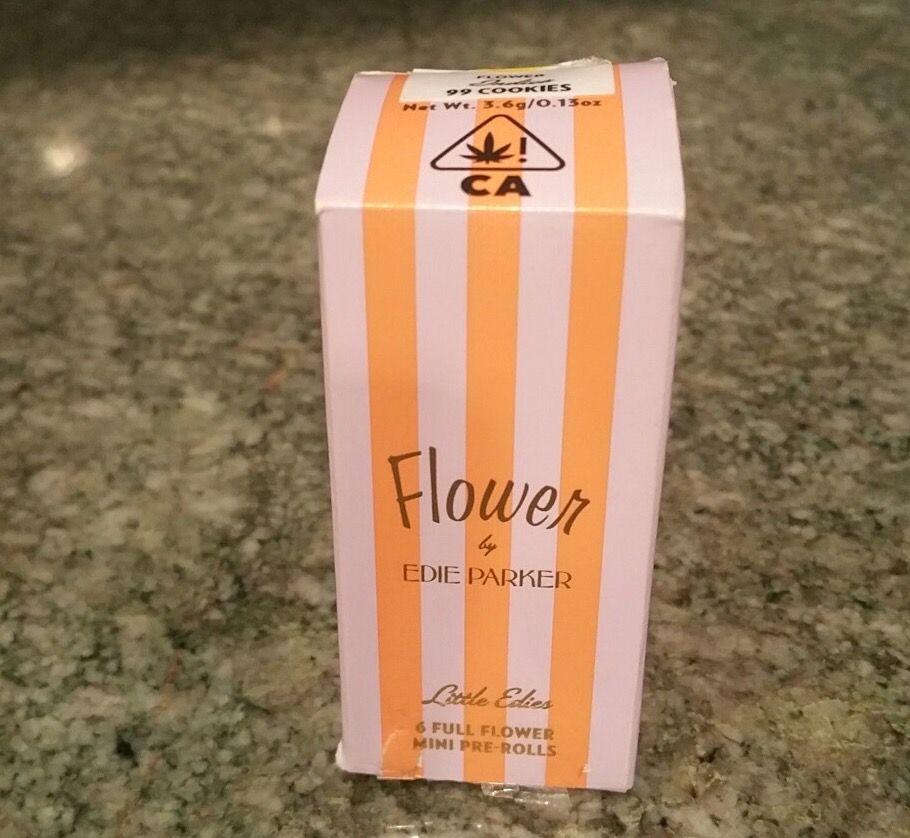 From Gucci to Edie Parker, Flower by Edie Parker is channeled through Flow Kana. Coming from a successful accessory business where she sold handbags, Brett Heyman is — along with her husband — the face behind the brand. She launched an entire collection of cannabis accessories in 2019 in conjunction with her own strains of flower named after her daughter.
The Flower line is inspired by vintage fashion. Her accessories include; glass-blown pipes in the shape of bananas, peaches, and strawberries; glass cigarette holders; matchstick cases that are color-coordinated with many items in her collection.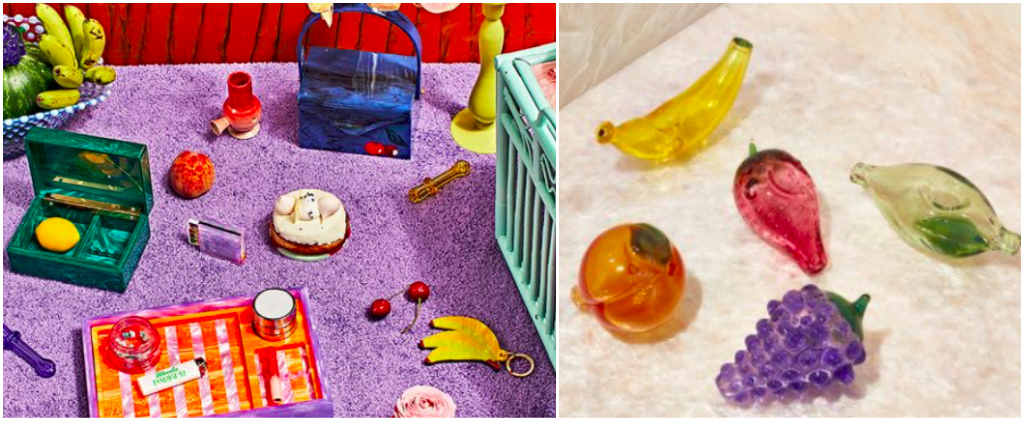 I just tried the six full Flower mini pre-rolls. They're cute; not too much, not too little and you can even carry them in your pocket. Take a look at her collection!
Next, let's talk about Omura. Founded in 2018 by a team of designers, engineers, and flower enthusiasts, Omura's technology platform was created to make whole flower consumption more convenient and approachable to newcomers and experienced users alike. With a sleek design and use of disposable flower sticks, Omura delivers a consistently clean, sustainable, and enjoyable experience.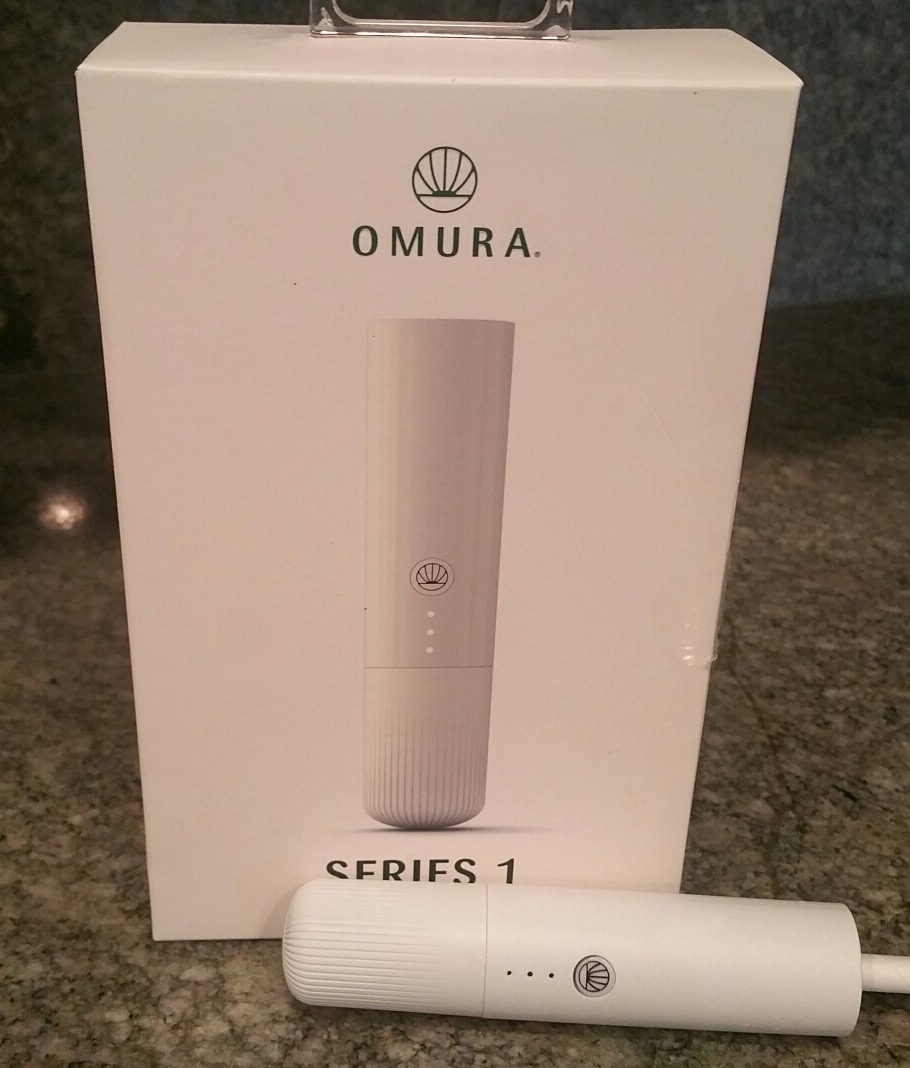 Omura and Series 1: The Whole Flower Vaporizer, is the next generation of heat-not-burn technology that enables the vaporization of whole flower sticks for a pure, clean and convenient experience.

Place the flower end of the cartridge in the device, press button for 2 seconds until the device vibrates. Then wait while it warms up, then begin smoking when all three dots are lit. It will run for about three minutes. Dispose of the cartridge after each session. It is lots of fun!
To check out these products and more visit www.sweetflower.com