Makeup Museum announces a virtual intergenerational beauty campaign to encourage people to connect with loved ones around makeup history.
The campaign, dubbed 'Generations of Beauty', is an effort to support seniors, often grandparents, who are suffering from loneliness during the coronavirus pandemic. By encouraging younger generations to spark conversation around special beauty-related memories, Makeup Museum hopes to bring loved ones together while staying true to the museum's official debut of the immersive Pink Jungle: 1950s Makeup in America exhibition.
The international beauty campaign will begin on April 9 on Makeup Museum's Instagram account (@MakeupMuseumOfficial) with a video Q+A conversation from Makeup Museum's Co-Founder, Caitlin Collins and her Grandmother, Maureen Denges. Their lighthearted dialogue highlights Denges's personal 1950's beauty memories along with beauty artifacts she acquired in this decade such as the exquisite 20 Carats perfume and uniquely crafted beauty combs and makeup compacts.
"We launched our 'Generations of Beauty' campaign to encourage beauty lovers around the world to speak with their loved ones about makeup history," says Caitlin Collins, Makeup Museum's Co-Founder. "Normally, with life moving so quickly, we may not take the opportunity to collect these personal, and often entertaining and uplifting, beauty accounts. By sparking these conversations now we can bring a sense of comfort to older generations who may be socially isolated and looking for connection during this uncertain and scary time. You may be surprised what you learn. I know I was!" says Collins.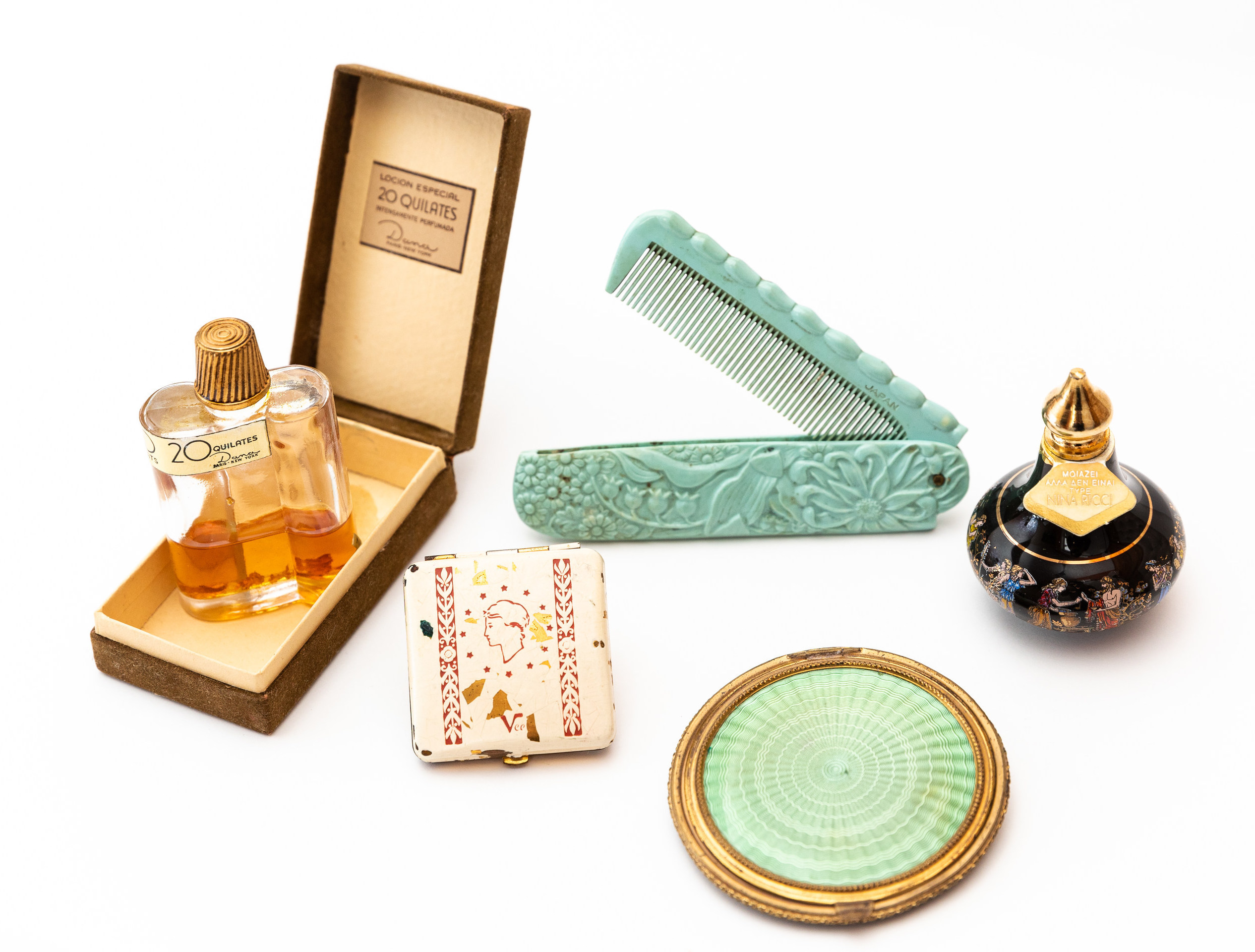 The Makeup Museum will donate $1 for every social media comment or like on its #GenerationsOfBeauty posts on Instagram this month (up to $10,000) to Meals on Wheels, which delivers nourishing meals to homebound seniors.
Those interested in submitting their own intergenerational beauty Q+A with a loved one can either submit a video or photo with a description to the Makeup Museum at support@makeupmuseum.com.
Q+As can include the most memorable beauty moments, cherished brands and products, favorite beauty icons, and more. Submissions must include participants' full name and written approval to use the video or photo content across Makeup Museum's digital channels.
The Makeup Museum brings together beauty industry veterans including Doreen Bloch (CEO of beauty research company Poshly Inc.), Caitlin Collins (former editor of Makeup.com), Rachel Goodwin (celebrity makeup artist).
Makeup Museum is the brainchild of Bloch who enlisted Goodwin, Makeup Museum's Creative Director, alongside Collins, Makeup Museum's Brand Partnership and Content Director.
With combined knowledge and expertise, a global network and bicoastal offices, the dream of creating a physical Makeup Museum was slated to open on May 1 with a first exhibition titled, "Pink Jungle: 1950s Makeup in America." The opening is on hold due to the impact of COVID-19 until further notice.
"While the opening of the first exhibition of the Makeup Museum is delayed, our mission has always remained the same: to empower all people to learn about and have fun with beauty and 'Generations of Beauty' is a virtual way to connect with our community," says Doreen Bloch, Makeup Museum's Executive Director and Co-Founder. "We will continue to aim to inspire and delight all who attend the debut exhibition when it is safe to open," says Bloch.