Vault tours for the next month at the Petersen Museum will be recorded and live-streamed due to the current circumstances of the museum being closed to the public.
On the tour, you will get to see under the hoods and even inside some of the vehicles!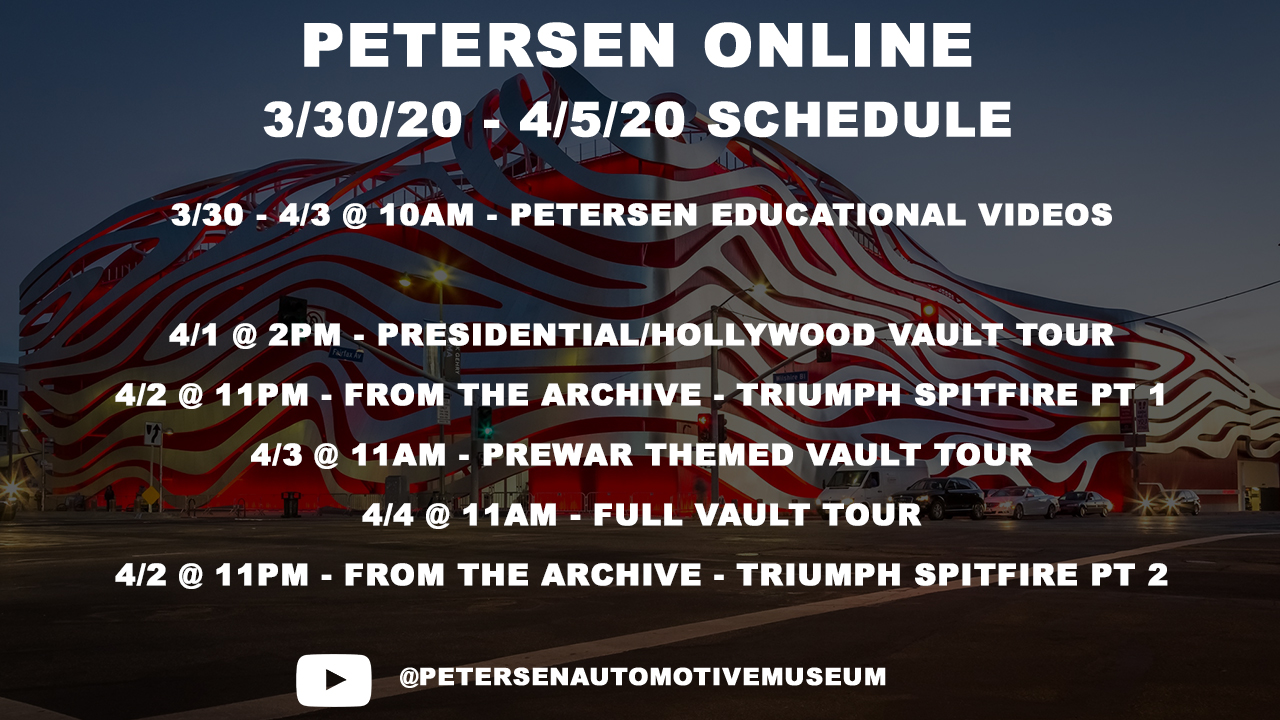 The 60 minute tour will cover the gems of the Vault and they will have staff working to field all comments during the tour. If they don't get to your comment or cover a particular vehicle, we will respond to all questions after the tour ends. The tours are live, so please make sure to comment if you have questions and the museum will try their best to get to them.
All tours beginning (3/25) will be suggested donation. All donations allow the museum to continue to maintain the collection and support their staff and digital programs during this unfortunate time.
Please note that all links to tours will be emailed to you 20 minutes prior to the beginning of your scheduled tour!