It is no secret that, unless you take care of your skin, you will age must faster.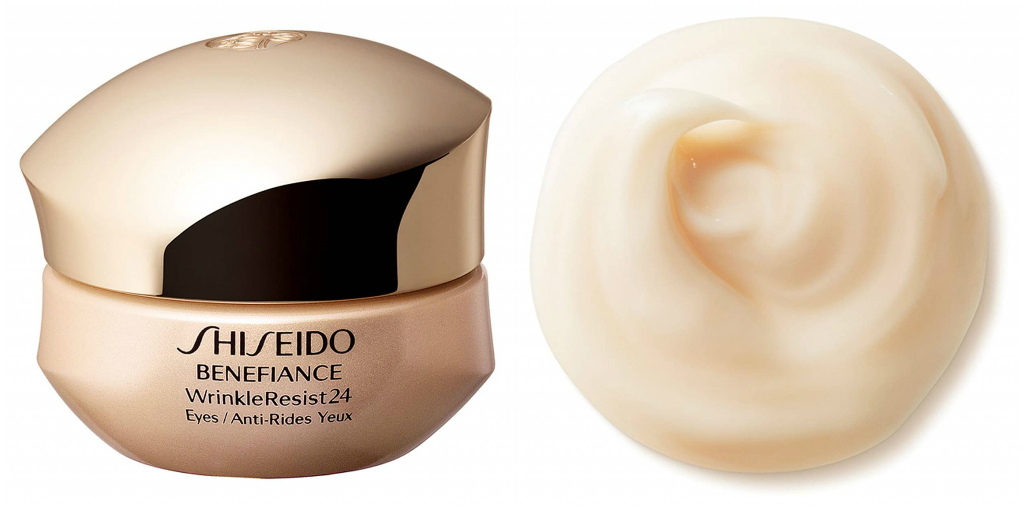 When you are young, you never think about it, but as you get older there are two areas of the face that show your age.
First: your neck. Rarely do women in their 30's think about keeping it hydrated.
Then, there's your eyes. It is so depressing when you start noticing crow's feet. I never took care of my neck, which was a big mistake. But on the other hand, I always took care of my eyes.
For the ones who have not, Shiseido Benefiance Wrinkle Resist24 Intensive Eye Contour Cream comes to the rescue and accomplishes what you are looking for. The cream reduces wrinkles that make you look tired. This ultra-rich, anti-aging eye cream helps counteract the appearance of five types of eye-area wrinkles, crow's feet, corner creases, under-eye wrinkles, lid creases, and vertical lines, by addressing environmental stressors that cause them to appear. WrinkleResist24 has powerful ingredients including Burnet Extract. an antioxidant that firms the skin and Super Bio Hyaluronic Acid N, which replenishes skin with rich moisture. Apply morning and night. It will definitely help.
For more info www.shiseido.com
---
Something yummy for your hair from Taiwan. It's called SH-RD Protein Cream just in time for the Summer.
Protect your hair at all cost. That has been my motto forever! I just tried this new treatment to give nourishment to my hair: Shaan Hong SH-RD Protein Cream which combines the moisture and protection of silk amino acid and hydrolyzed silk protein. It smooth and seals the cuticle while locking in hydration and strengthening the hair.
It has UV Protection/Heat Protection/Chlorine damage protection for when you go swimming. The leave-in instant treatment repairs, restores, and revitalizes hair almost instantly due to its formula which is comprised of Rosemary extracts, D-Panthenol (Vitamin B5) and Silk Protein Complex.
It smooths and seals the cuticle while locking in hydration and strengthening the hair. It also prevents split-ends, dryness, and frizz. It smells great with overtones of bergamot, Galbanum, Rose, Jasmine, woody tones and musk. I highly recommend it.
For more info: www.shrd.us