I love almost everything that contains CBD and this next product is no exception: It's called Hemp You Can Feel Coffee.
95% organic, Hemp You Can Feel Coffee is based on some of the highest quality ingredients available in the marketplace.
The company grinds its organically sourced beans at their own facility using a unique hemp extract infusion process. While most hemp coffee brands simply spray extracts onto the coffee, theirs is based on a unique true infusion process that provides superior taste.
No chemicals, surfactants, or artificial processes are added to make their infusions. It is more expensive to infuse coffee with only hemp extracts, organic non-GMO starches from vegetables, honey from organic farms, and trace amounts of organic vegetable and coconut oils.
Taking the planet's health seriously, their packaging of the coffee pod and the lid are 100% compostable within 120 days of being discarded.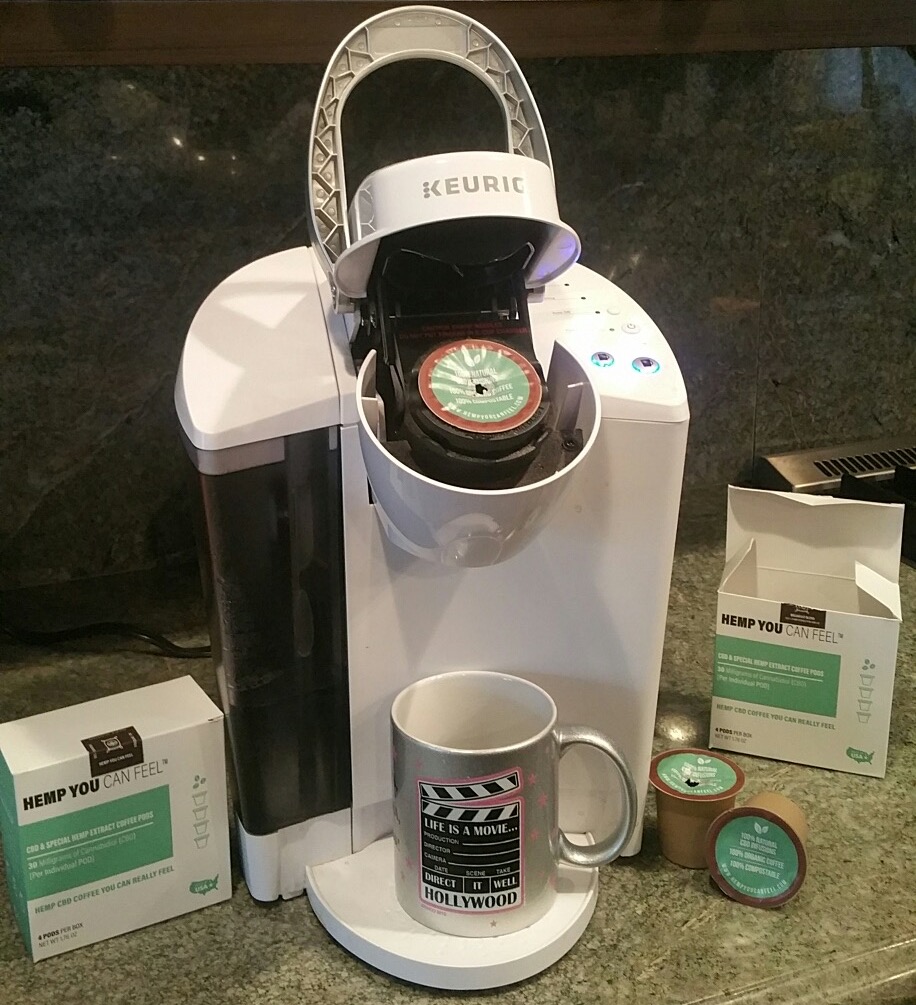 THE HEMP YOU CAN FEEL COFFEE comes in three flavors:
Organic Breakfast Blend K-Cup®
Organic Colombian Coffee K-Cup®
Organic Guatemalan Roast K-Cup®
I tried the Breakfast Blend and the Guatemalan Roast which I highly recommend. Now that we are at home, it is the perfect time to relax with HEMP YOU CAN FEEL™ COFFEE.
I can't wait to try the Colombian flavor.
For more information go to www.hempyoucanfeel.com