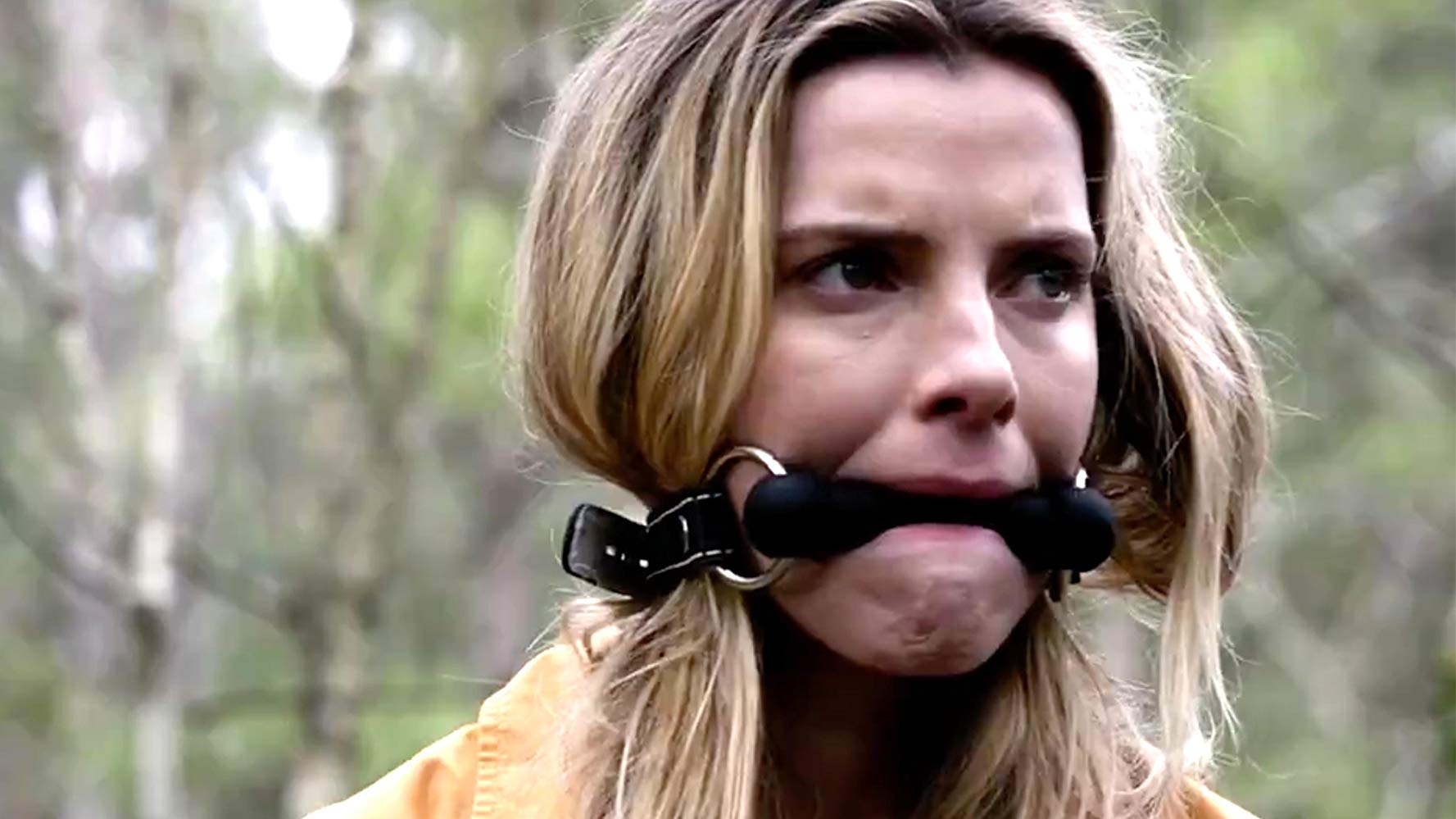 A group of elitists gather together at a remote manor to hunt ordinary Americans for sport in the darkly comic and thoroughly entertaining satirical thriller, "The Hunt," starring Hilary Swank, Betty Gilpin, Ike Barinholtz and Ethan Suplee.
Putting a hilarious spin on the divisive political atmosphere of the moment, director Craig Zobel combines provocative thrills, cultural commentary and gallows humor to entertaining effect with this riff on the hunting humans genre that dates back to 1932 with "The Most Dangerous Game." An equal opportunity offender that sets its sights on the liberal left and the radical right, and that revels in a heated atmosphere of media mistrust and conspiracy theories, the savvy script by "Watchmen" show creators Damon Lindelof and Nick Cuse, hits its satirical bullseye with pinpoint precision while also offering some solid suspense along the way. Buoyed by some exceptional work from the technical team, including colorful camerawork from Darran Tiernan, memorable production design from Matthew Munn, and an ace score from Nathan Barr that captures the work's tricky tone, "The Hunt" is a genre-bending thriller that delivers humor, suspense and some intriguing ideas without ever losing sight of its absurdist aims. All of these attributes, plus a killer acting ensemble led by a star-making turn from Betty Gilpin ("GLOW"), make "The Hunt" an exceedingly worthwhile cinematic outing.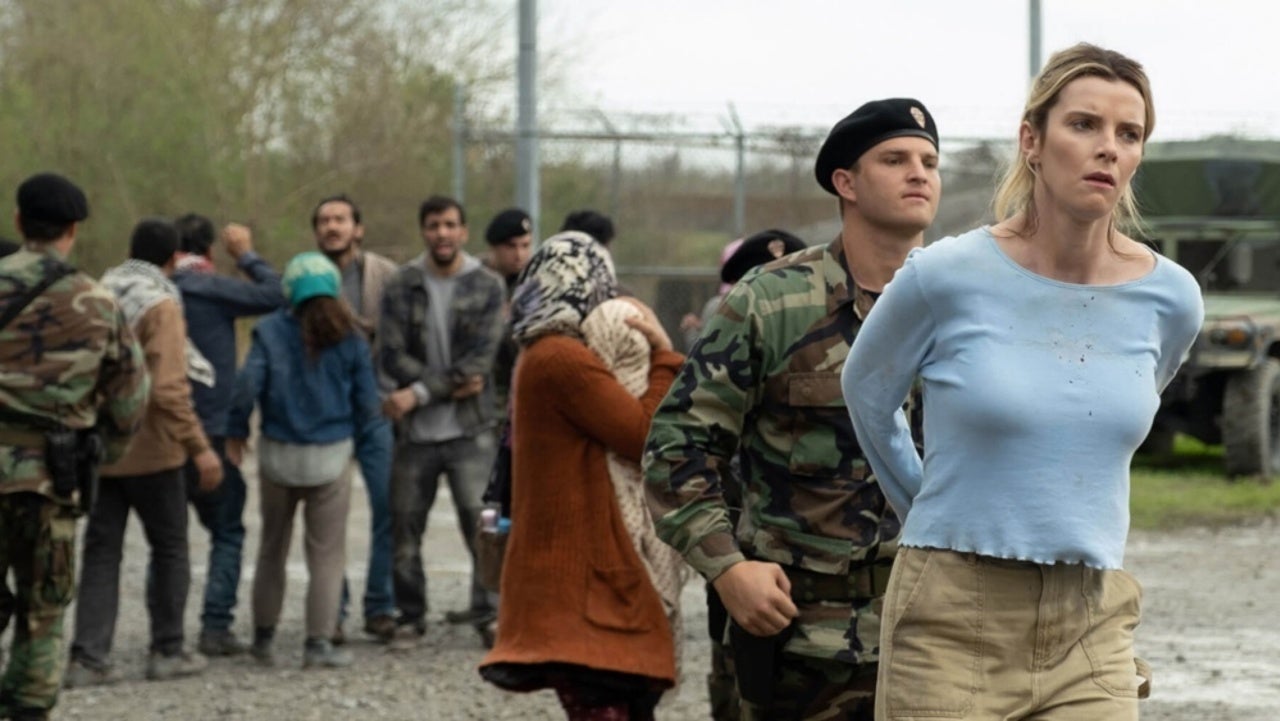 "The Hunt" begins with a group text between a bunch of liberal elitists led by an enigmatic billionaire named Athena (Hilary Swank), who jokes about hunting down their political rivals for sport at a country manor. But when the action shifts to a private plane, where these same elitists have drugged and kidnapped the Americans they previously described as prey, it soon becomes clear that the alleged joke was anything but. Next thing you know, these twelve kidnapped strangers wake up in a remote field unsure of their whereabouts, and before they can make heads or tails of their situation, they start getting picked off one by one.
As the body count rises among the hunted, a hero emerges from the group: a Mississippi car rental clerk and ex-soldier named Crystal (Betty Gilpin). Putting her combat skills to good use, Crystal sets out to turn the tables on her pursuers by any means necessary. But with someone as deadly as Athena as her adversary, it won't be easy.
As director Craig Zobel first displayed with his chilling breakout film, "Compliance," and does once again with "The Hunt," he is especially adept at combining social commentary with provocative thrills, and his skill set proves particularly effective with this wild piece of satire. Taking a humorous approach to exploring what would happen if a conspiracy theory – in this case, that liberal elitists kidnap their political rivals and hunt them for sport – played out in reality, writers Damon Lindelof and Nick Cuse fully commit to their eccentric idea, and while they touch on some interesting ideas along the way, the film succeeds most as an absurdist entertainment jam-packed with breathtaking action. There isn't a very profound takeaway that emerges from the narrative, but there's more than enough action, humor and plot twists at hand to keep audiences captivated throughout the brisk ninety minute running time.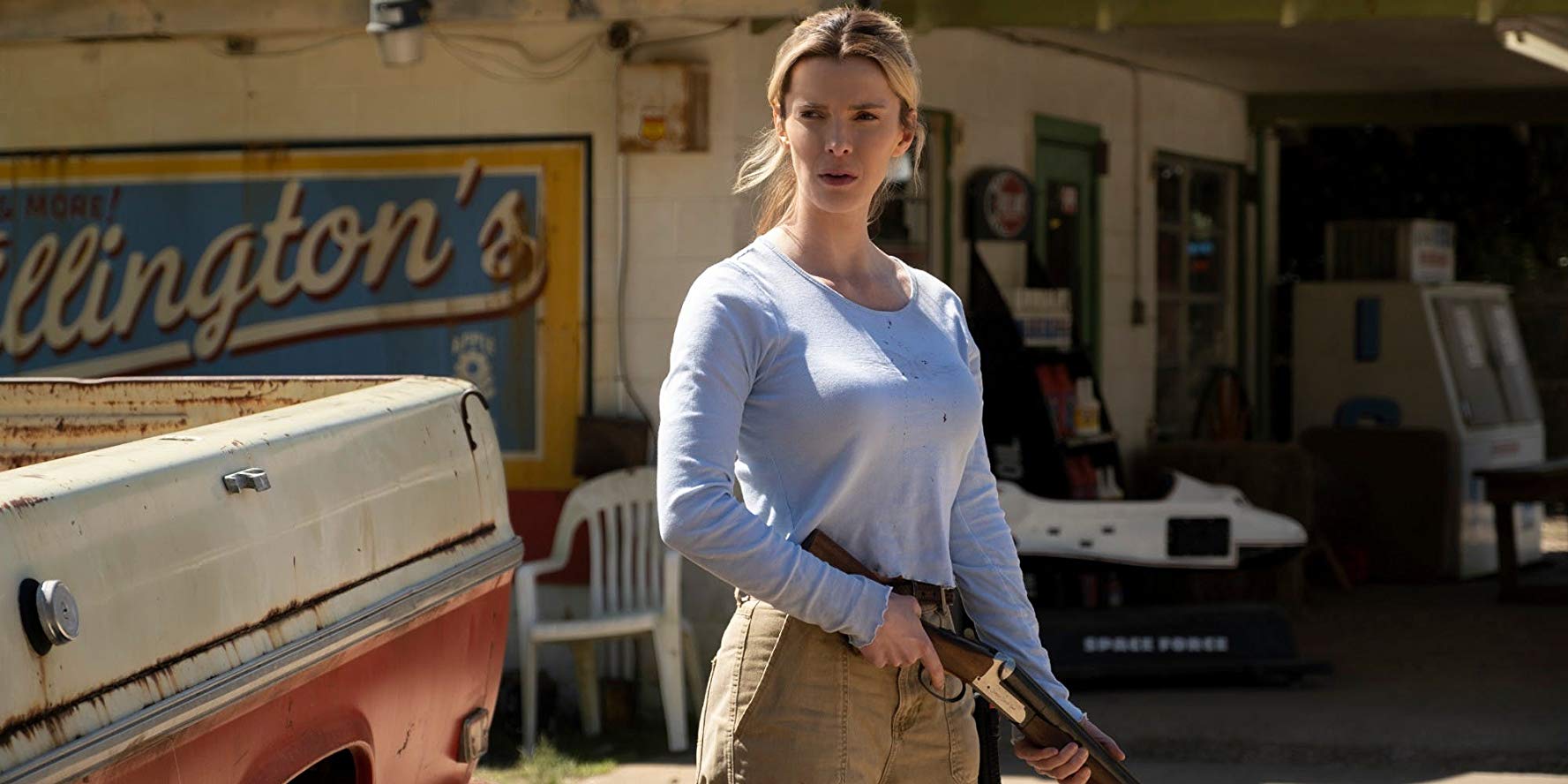 With a diverse cast full of memorable roles both big and small, "The Hunt" really hits its mark thanks to the impressive acting ensemble, and nowhere is that more evident than in the performance of Betty Gilpin as the southern gal and ex soldier who turns the tables on her captors. Full of jet black humor, Southern charm and unpredictability, Gilpin carries the film with ease and exhibits some impressive skills in the action arena as well. Playing her billionaire antagonist and the mastermind behind the titular hunt, Hilary Swank excels in the against-type role and also holds her own in the climactic battle sequence as well. Other standouts among the eclectic ensemble include Ethan Suplee ("Motherless Brooklyn") as a political podcaster and member of the hunted, and Glenn Howerton ("It's Always Sunny in Philadelphia") as a wisecracking elitist.
"The Hunt" blends over-the-top violence, political satire and eye-popping action with satisfying results.
By Lucas Mirabella
Running Time: 90 minutes
Rated R for strong bloody violence, and language throughout.