David Dumouchel, Georgis Tzortzakis, Omar Padilla
There was $500 ($1,000 total) on the line for the racer who finished with the fastest time at Saturday and Sunday's GRIT OCR in Santa Clarita, California this past weekend. Produced by Antonio and Malorie Alletto, along with New Global Adventures' Terry Majamaki , the race prize money was courtesy of La Cocina Bar & Grill.
Elite Hardkour Performance athlete, Georgis Tzortzakis showed up for both the CLAW (8+miles) and FANG (5+miles) races and proved to be the fastest overall. In 2019, the HK elite finished 2nd place.
For 2020, Omar Padilla (Platinum OCR) and David Dumouchel finished 2nd and 3rd on Saturday. On Sunday, Omar Padilla took 2nd yet again and Jimmy Stratton of Hardkour Performance took home 3rd place.
Conquering both courses with 24 obstacles for CLAW and 19 for FANG, Tzortzakis finished with impressive times:
"Grit OCR is one of the best small races in Southern California. It's a family run race. Everybody's close. The obstacles are challenging; the terrain is challenging. It's a reflection of how OCR began – before it became this beast. Antonio Alletto and his wife Malorie put on an awesome show," Tzortzakis told LATF.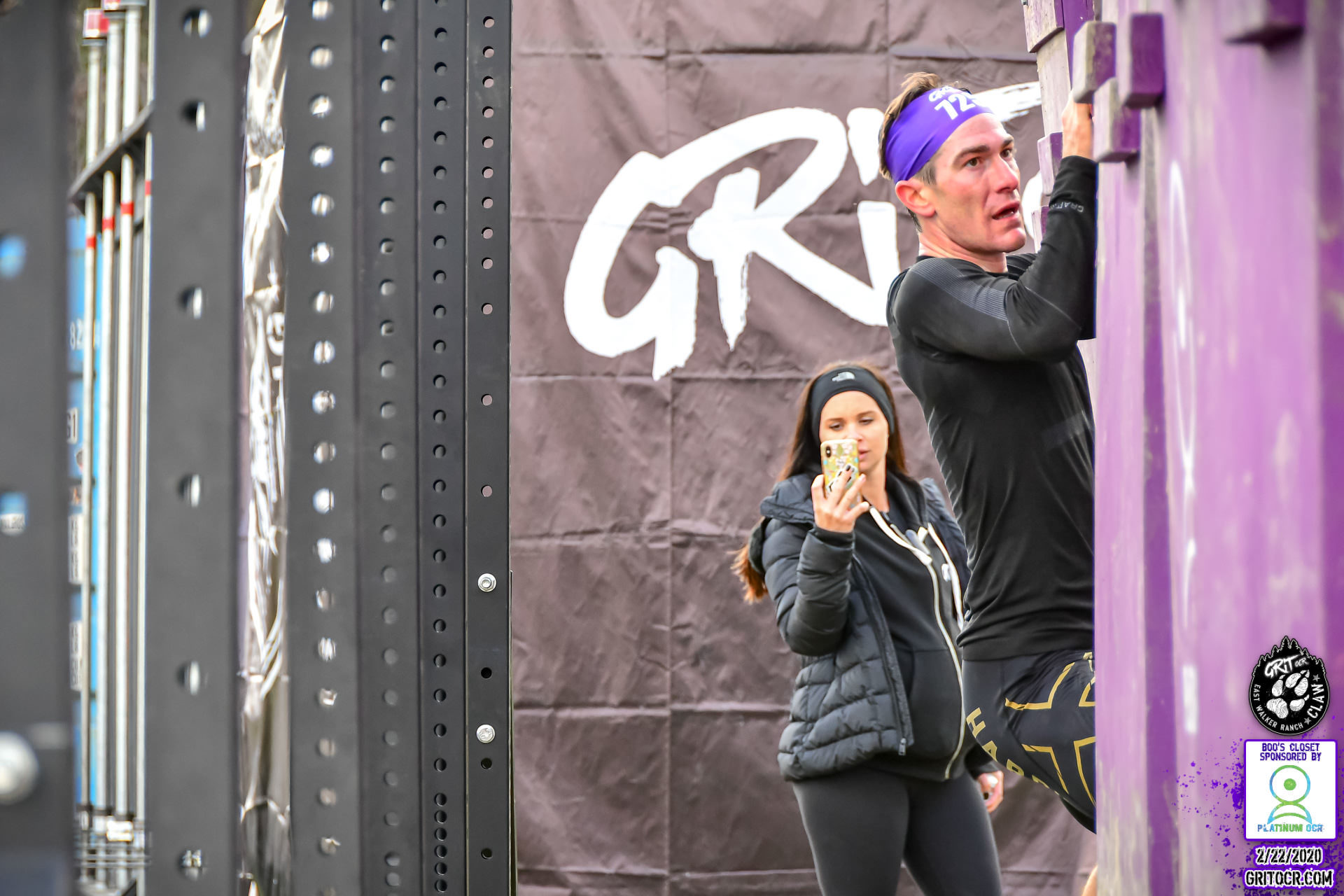 Malorie Alletto capturing Georgis right before the finish
The course was equipped with many heavy carries including an eight lane sandbag carry, which proved to be Tzortzakis' favorite obstacle setup along with the 500m jerry can carry of 90 pounds. "That was brutal," he said.
"To top it off… the last four miles of a ruck with hills. It was everything you want in an OCR," he added.
As a runner who competes in the beast of OCR, Spartan Race, Tzortzakis hopes that the Grit OCR producers will keep it community-based.
"I want to see it stay community. I want to see it bring in big names for running now that they've got nice prizes. I don't expect to win money every year at all; but I would still love for it to remain this organic family that we've got here. Hardkour Performance vs. Platinum OCR has become a friendly rivalry. It's awesome," Tzortzkis said as he collected his oversized check and high-fived Hardkour Performance CEO, Justin Nucum.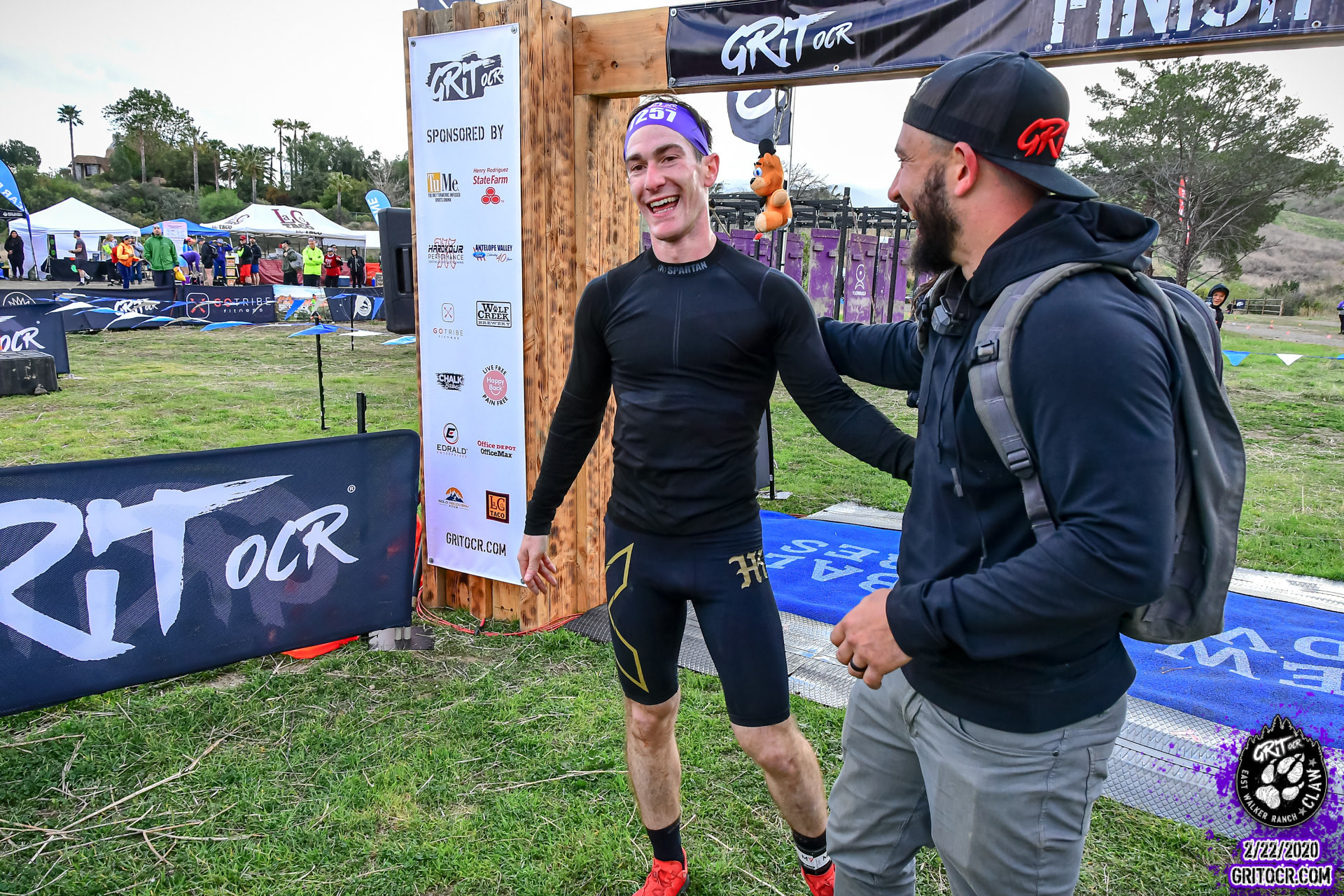 Tzortzakis & Antonio Alletto at the finish line (Saturday CLAW)
---
For more info about GRIT OCR visit: https://gritocr.com
For 10% off New Global Adventures' Valencia Trail Race and Spacerock Trail Race use CODE: LATFUSA
---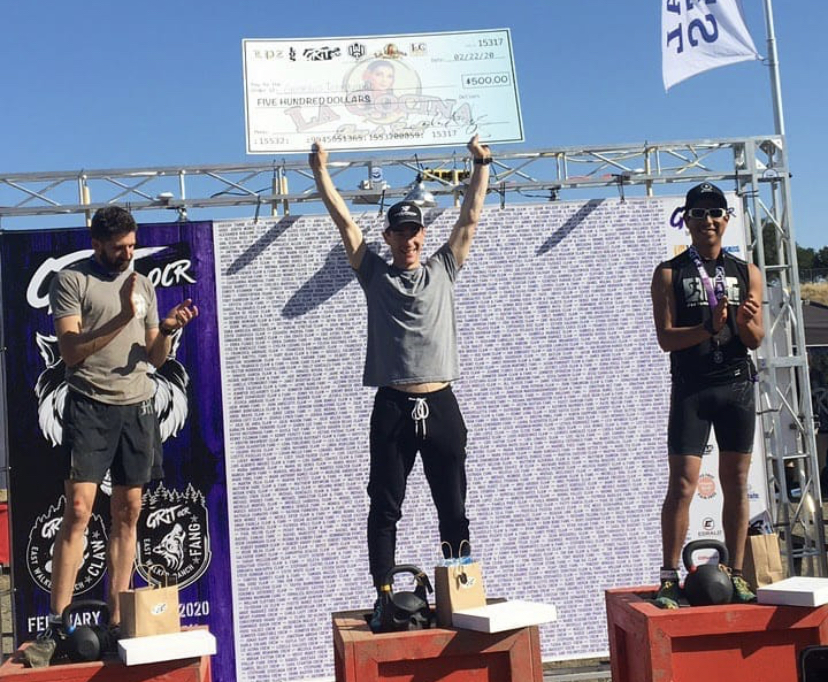 Jimmy Stratton, Georgis Tzortzakis, Omar Padilla