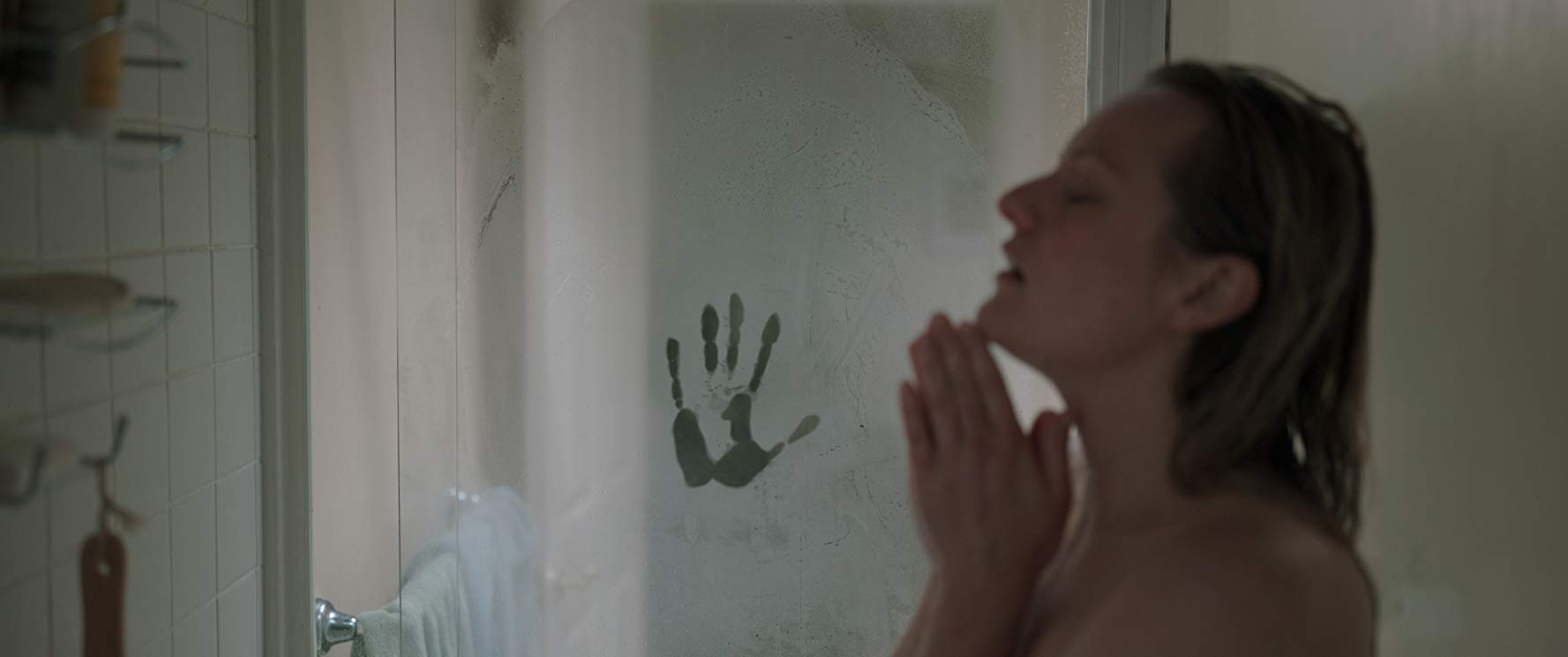 Elizabeth Moss mesmerizes as a San Francisco based architect who escapes an abusive relationship with a brilliant scientist only to be haunted by him after his death in "The Invisible Man," a spooky sci-fi thriller costarring Aldis Hodge ("Straight Outta Compton"), Storm Reid ("A Wrinkle in Time") and Oliver Jackson-Cohen.
The first stand-alone reboot from Universal's Dark Universe series after the studio decided to retool their shared universe concept following the commercial failure of "The Mummy" reboot, this latest adaptation of the classic H.G. Wells novel is a seriously scary endeavor that follows through on the promise of its creepy premise.
Written and directed by Leigh Whannell, who wrote many of the "Saw" and "Insidious" films alongside his friend and frequent collaborator James Wan, this riveting sci-fi thriller abandons most of the original 1933 film's humor to focus on the frights, tapping into the audience's fears of the invisible horrors lurking in plain sight. Although the script is a bit simplistic in its handling of an abusive relationship, when it comes to the thrills, "The Invisible Man" is extremely effective, delivering a tense and terrifying narrative that never lets up throughout its two-hour duration. Boasting competent direction from writer-director Whannell, engaging camerawork from Stefan Duscio that helps brings the scary premise to fruition, and an unnerving score by Benjamin Wallfisch that keeps the tension ratcheted all the way up, this reboot is sure to spook moviegoers to their core.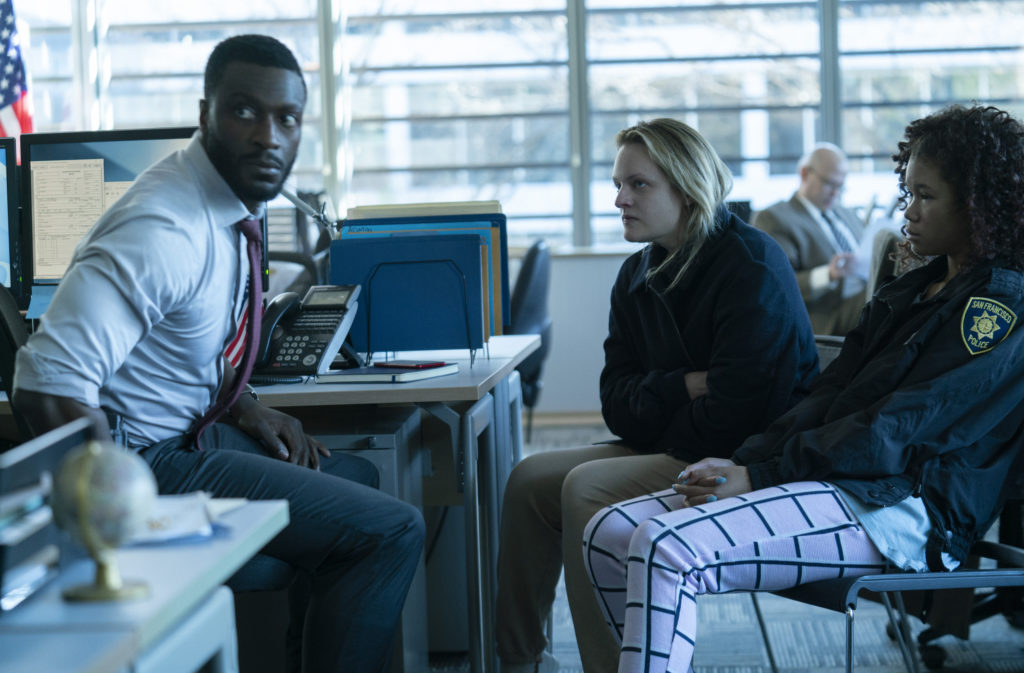 When we first meet Cecilia Kass (Elizabeth Moss), an architect and Cal Poly grad, it's the middle of the night, and she's fleeing the hi-tech mansion of her abusive boyfriend, Adrian Griffin (Oliver Jackson-Cohen), a brilliant scientist and CEO of the renowned optics company Cobolt. She is picked up by her sister Alice (Harriet Dyer) and taken to the home of their childhood friend, Detective James Lanier (Aldis Hodge), who lives in a quiet area with his daughter Sydney (Storm Reid). This environment offers Cecilia some comfort and protection from the pioneering optics scientist that terrorized her for so long, but those feelings of safety are short-lived.
Not long after going into hiding, Cecilia learns that Adrian has committed suicide – a highly unexpected event given his success and the amount of control he had on his life. Soon thereafter, Adrian's lawyer brother Tom (Michael Dorfman) informs Cecilia that she will receive five million dollars in inheritance; but just as quickly, she experiences strange occurrences that cause her to question her sanity and wonder if Adrian's suicide was a hoax. As Cecilia's life continues to unravel due to this invisible threat, she becomes convinced that Adrian is at the center of it, and sets out to uncover his secret.
With his third directorial effort after "Insidious: Chapter 3" and the 2018 horror film "Upgrade," multi-hyphenate Leigh Whannell continues to excel in his chosen genre, delivering a tense and unsettling thriller that is tonally assured and utterly entertaining from start to finish. Tipping his hat to the source material while still offering a fresh storyline with captivating characters and an engaging mystery at its core, what Whannell's script lacks in depth it more than makes up for in suspense, and his confident direction and talent for terror is sure to leave viewers squirming in their seats. Helping Whannell achieve maximum tension is the creepy camerawork of Stefan Duscio, the eerily effective special effects that go a long way in selling the invisibility premise, and the sterling production design, most notably of Adrian's hi-tech optics laboratory.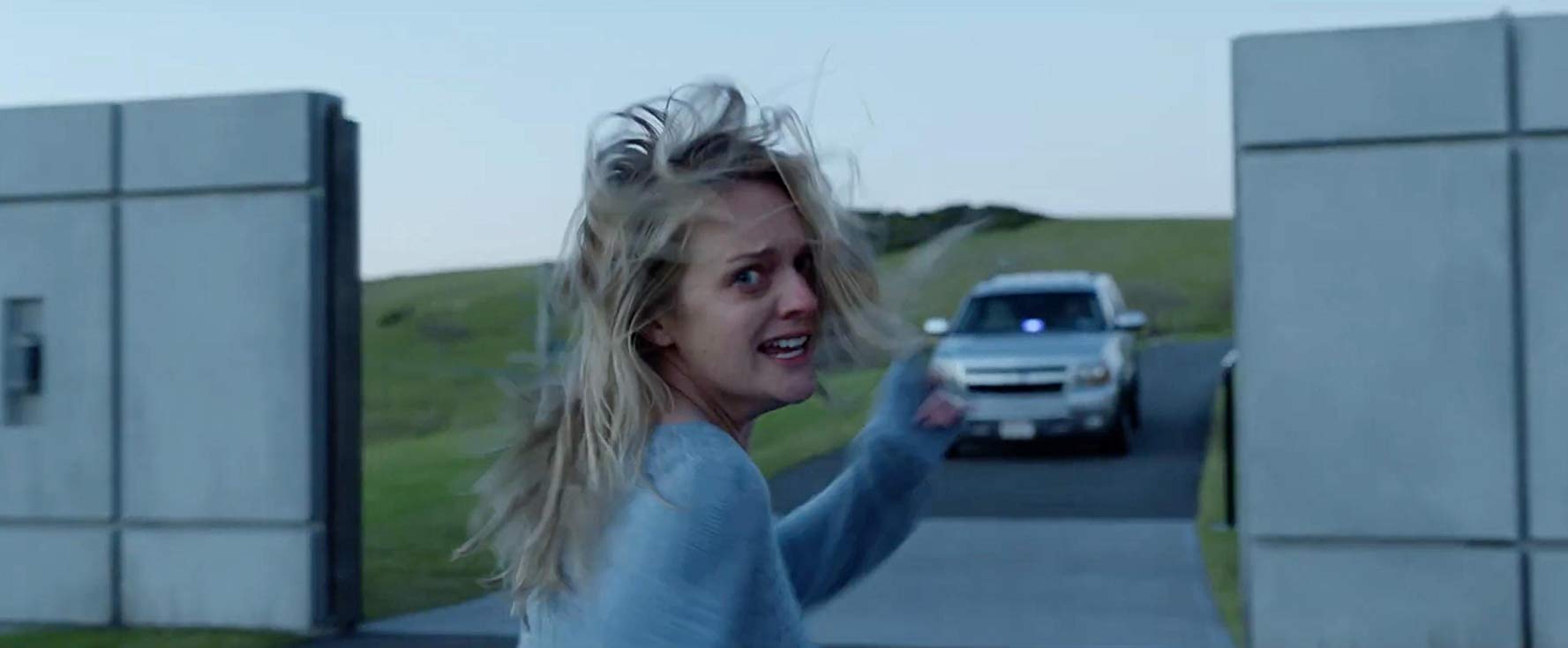 Of course, "The Invisible Man" truly achieves its scary status thanks to the devastatingly good lead performance by Elizabeth Moss, who portrays her tormented character with an emphasis on authenticity. Delving into her Cecilia's tortured psychology, Moss is highly believable as both a victim of abuse and as someone struggling with their sanity, and her ability to elicit her character's fear is what makes the concept so frightening. Playing the caring childhood friend who shelters Cecilia during her time of need, Aldis Hodge delivers charm and concern as needed, while Storm Reid, who portrays his daughter, also leaves a lasting impression. And while Oliver Jackson-Cohen isn't given enough traditional screen time to really stand out as Adrian, Michael Dorfman is an unsettling presence as Adrian's brother Tom who may or may not have a hand in the conspiracy.
"The Invisible Man" is a riveting reboot that provides further evidence of Elizabeth Moss' considerable acting abilities.
By Lucas Mirabella
Running Time: 124 minutes
Rated R for some strong bloody violence, and language.
https://www.theinvisiblemanmovie.com