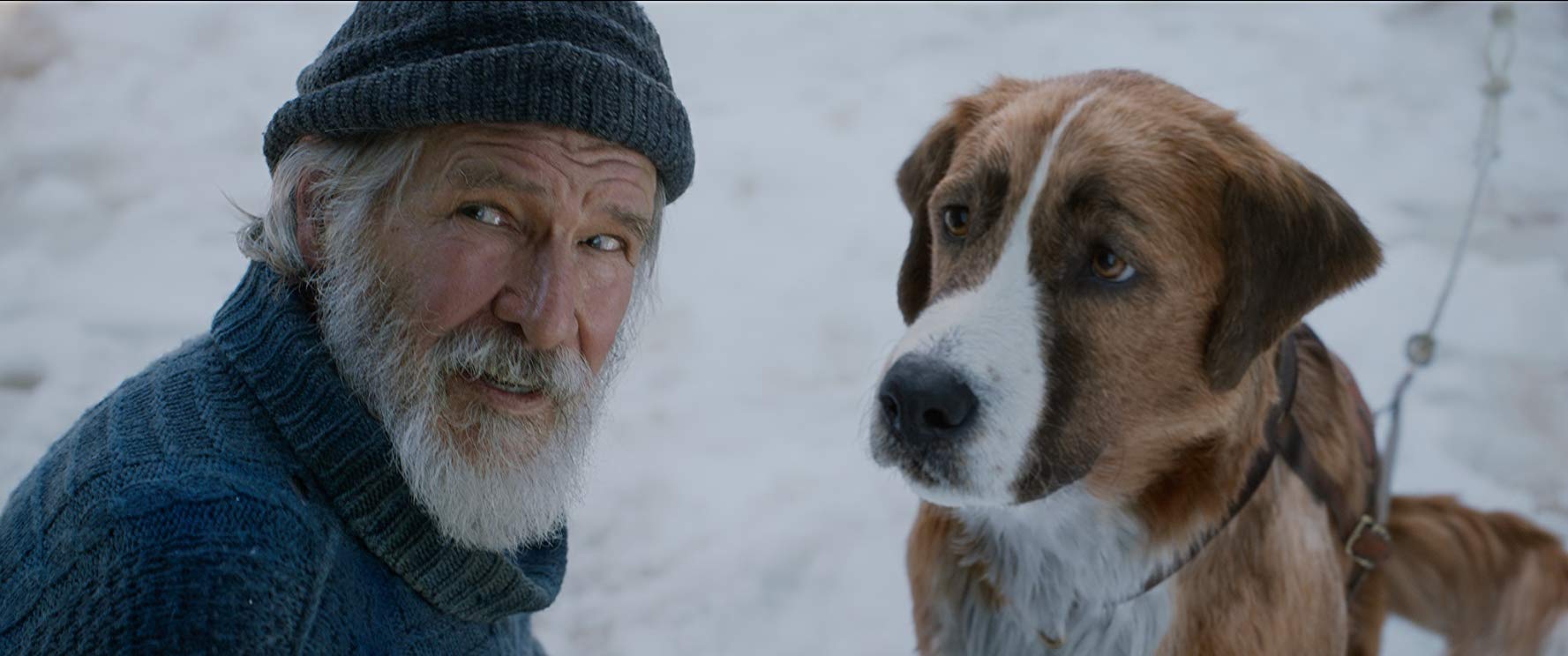 A dog named Buck is sent to the Yukon during the gold rush and forms an unforgettable bond with a hard-drinking prospector along the way in "The Call of the Wild," a familiar but rewarding adventure film starring Harrison Ford, Dan Stevens, Omar Sy ("The Intouchables") and Karen Gillan ("Guardians of the Galaxy").
Based on Jack London's classic 1903 short novel, this family-friendly adventure, set against the Klondike Gold Rush, is a canine coming-of-age tale that makes up for some gratuitous heartstring tugging with solid performances, thrilling action sequences and a ruggedly beautiful mountain setting. Making his live action feature debut is "How to Train Your Dragon" and "The Croods" co-director Chris Sanders, who helms this wilderness adventure with workmanlike efficiency and keeps the action engaging and the emotions grand every step of the way. And while screenwriter Michael Green's adaptation of the classic Jack London story is anything but subtle in its execution, the narrative still skillfully hits the familiar beats and delivers an emotionally rewarding cinematic experience. Rounding out this captivating man's best friend tale is an aptly epic score by composer John Powell and a memorable CGI performance by motion capture performance specialist Terry Notary, who poignantly portrays the cute canine at the story's center.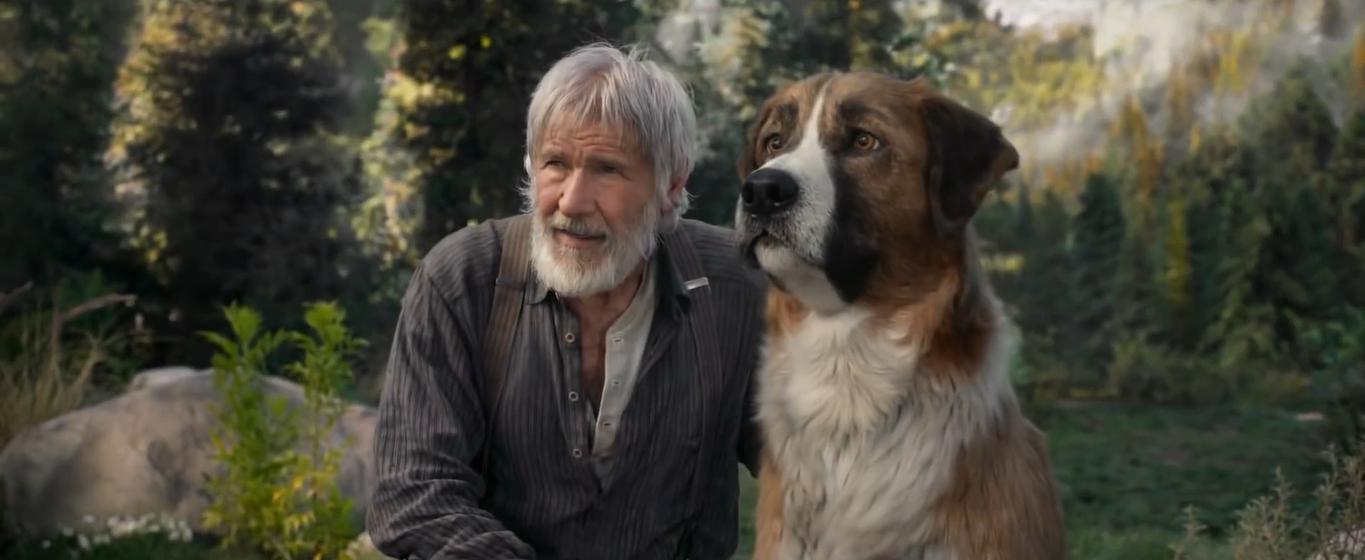 Set in the 1890s during the Klondike Gold Rush, "The Call of the Wild" centers on Buck, a St. Bernard-Scotch Collie mix who is raised by a friendly judge (Bradley Whitford) in Northern California. However, Buck's peaceful existence is upended when one night he is kidnapped and sent in a crate up to frigid Dawson City, where the Gold Rush has put sled dogs in high demand. Buck doesn't take kindly to his new environment, which is considerably more brutal than his previous one, until he is taken under the wing of a kind French-Canadian couple (Omar Sy and Cara Gee), who run a sled-driven mail delivery service.
Sadly, Buck's adventurous days as a sled dog take a turn for the worse when the invention of the telegraph forces the couple to end the delivery service, resulting in Buck being sold to a villainous brother and sister (Karen Gillan and Dan Stevens), who abuse the dog and force him into some perilous scenarios. It isn't until a hard-drinking prospector named John Thornton (Harrison Ford) enters Buck's life that the pair find their purpose in each other, forming a bond in the wilderness that allows the grizzled gold seeker to come to terms with his past and Buck to embrace his natural habitat.
Remaining mostly faithful to the Jack London novella, though adding some playful dog humor and other fabrications along the way, with this wintry adventure flick, director Chris Sanders makes a solidly entertaining live action debut. Crafting a memorable survival story for the masses that offers peril, humor and drama in equal measure, even if the storyline is predictable and the characters are one-dimensional, Sanders loads "Call of the Wild" with enough cinematic comforts to satisfy the family movie crowd. Helping this survival story achieve its epic scale is the splendid camerawork by Oscar winning cinematographer Janusz Kaminski("Saving Private Ryan"), who captures the unique mountain setting with eye-pleasing results.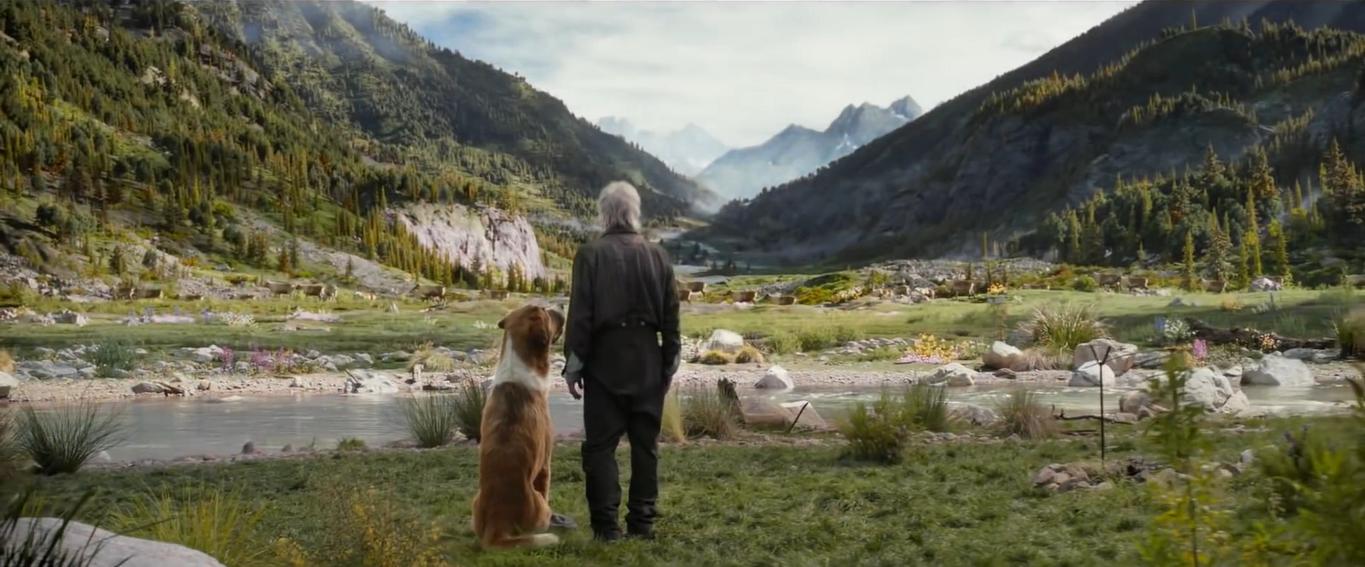 Although a real canine may have been a preferable casting choice, with his motion capture performance of the lovable but beleaguered Buck, Terry Notary brings surprising depth to the dog-driven adventure, given the obvious limitations of portraying a four-legged friend. His performance helps drive home the intended emotions of the scene, even when those emotions could have probably been scaled back some, and helps ground the performances of his costars, most notably Harrison Ford, who digs into his prospector mountain man character with relish. As for the supporting cast, while some roles are better than others – Dan Stevens is wasted as a mustache twirling villain who briefly comes into possession of Buck – Bradley Whitford and Omar Sy both deliver likable performances as the patient judge who raised Buck and the friendly leader of the mail delivery service.
"Call of the Wild" is a family-friendly animal adventure.
By Lucas Mirabella
Running Time: 100 minutes
Rated PG for some violence, peril, thematic elements and mild language.